Step 1: From the dashboard, select the "Setup Scheduling Pages" button.
Step 2: Select the scheduling page you wish to edit.
Step 3: Select "Opening Hours" on the left-hand side.
Step 4: Make desired changes to your opening hours. Here's an example of availability being set to 9:00 am – 5:00 pm for Mon/Wed/Fri, and 10:00 am – 4:00 pm for Tues/Thurs:
.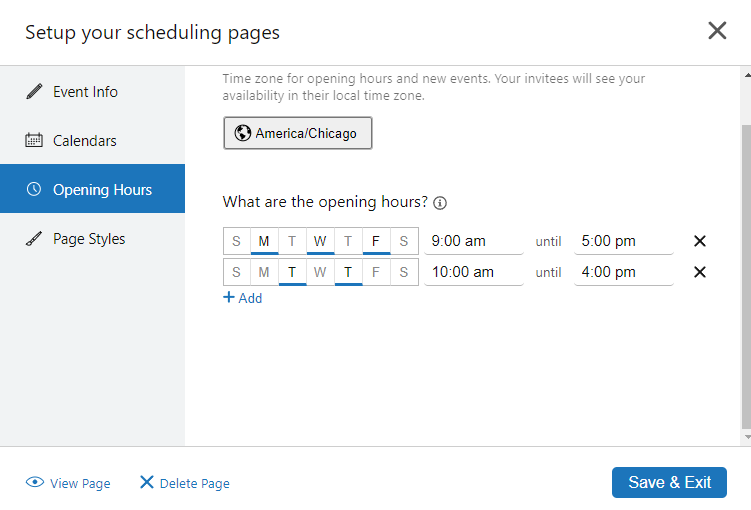 Step 5: Select "Save & Exit".