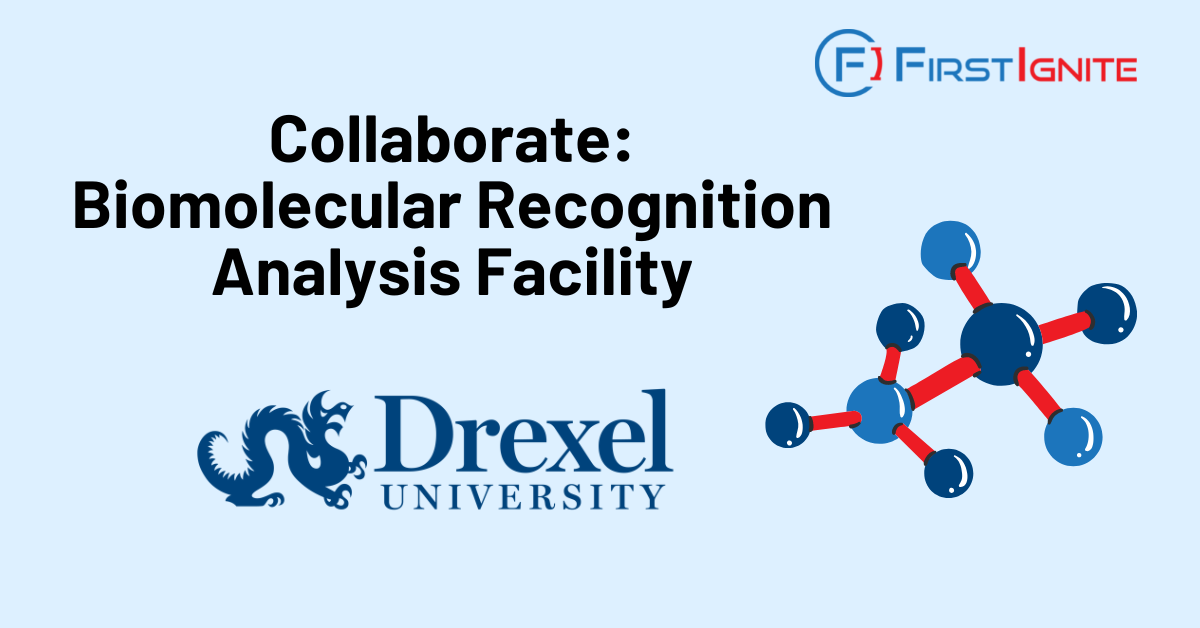 Drexel University has partnered with FirstIgnite to find industry collaboration for their Biomolecular Recognition Analysis Facility. This facility provides access to state-of-the-art surface plasmon resonance (SPR) technology and testing, as well as expert analysis to support research and development needs. With this research center and testing/analytic facility, fundamental productivity enhancements and translational biomedical research in areas such as cancer and cancer-related diseases, infectious diseases, and biomaterials for tissue regeneration, are all possible.
The Biomolecular Recognition Analysis Facility offers a range of application areas, including protein complex formation mechanisms in pathogenesis and treatment, structure-based design of therapeutics, compound and antibody screening for drug discovery, identification of peptide and small molecule inhibitors, vaccine development and efficacy tracking, integral membrane protein interaction mechanisms, and customized assay design, data analysis, and training.
The Drexel team is seeking collaboration with companies that are interested in utilizing their advanced facilities and leveraging their research capabilities, as well as analytical expertise and services. If your company is interested in exploring a partnership or using their services, you can schedule a conversation with the Drexel University team directly through their team's calendar here.