UNIVERSITIES
Connecting Industry
and Academia
FirstIgnite connects universities with companies interested in licensing technology, sponsoring research, leveraging core facilities, philanthropy, and experiential learning opportunities.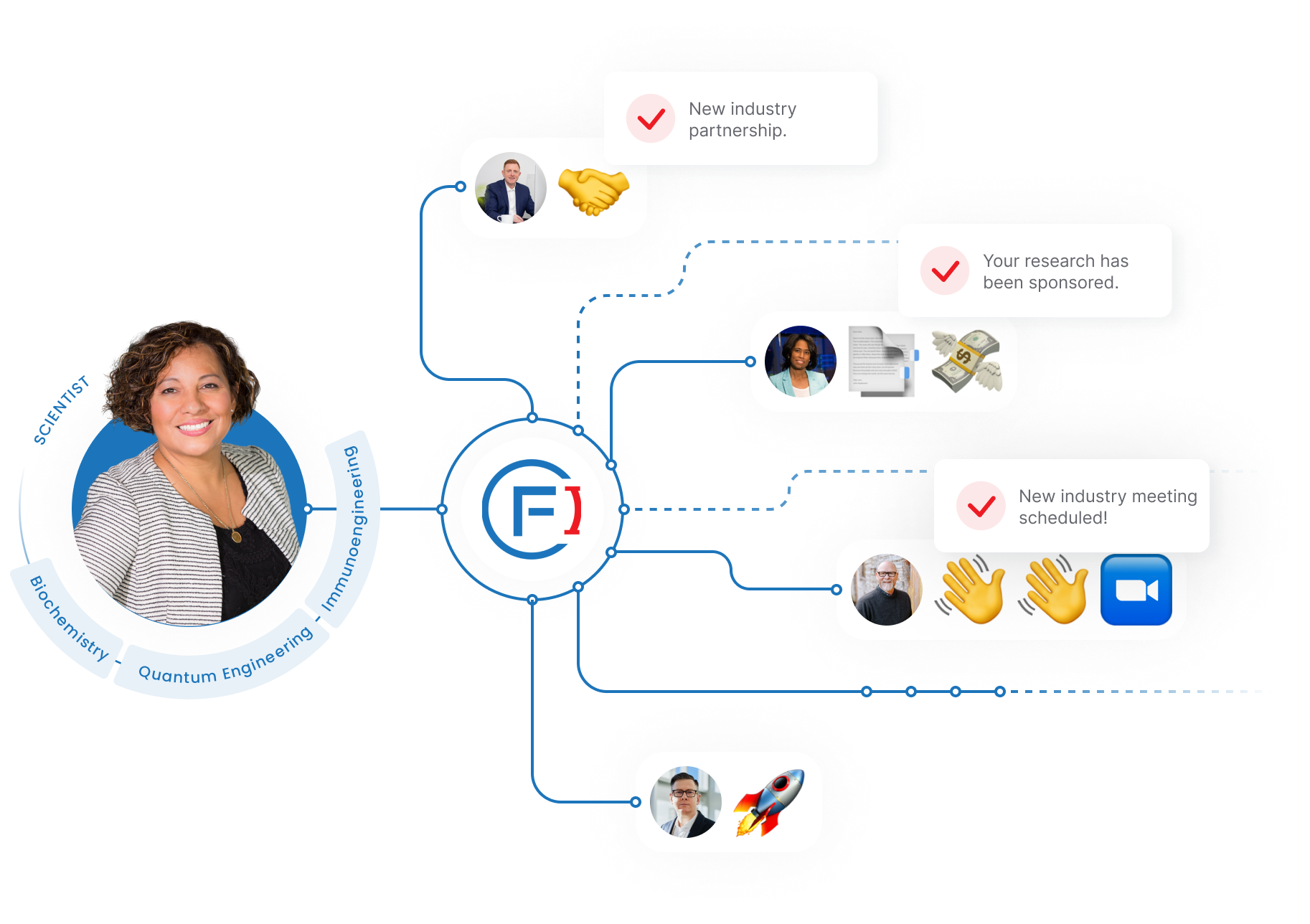 FirstIgnite is a leader in marketing university research
FirstIgnite connects universities with over 250 companies every month to help move innovation forward. We support tech transfer, corporate relations, core facilities, advancement, and more.
Prospecting
Our proprietary software turns research publications and patents into targeted leads. Just pick an area of interest, provide materials, and we'll get to work.
Outreach
Our team runs marketing campaigns and coordinates meetings with prospects on your behalf.
Manage
You can manage your meetings and view campaign performance all in one place using the FirstIgnite Dashboard, with new features released regularly.
Speed
Launch campaigns and begin meeting with industry within a week.
Dedicated Team
Our mission-oriented team works by your side to ensure alignment and success.
Breadth
We can support any scientific topic, no matter how niche.
Global
The right partners—across the globe.