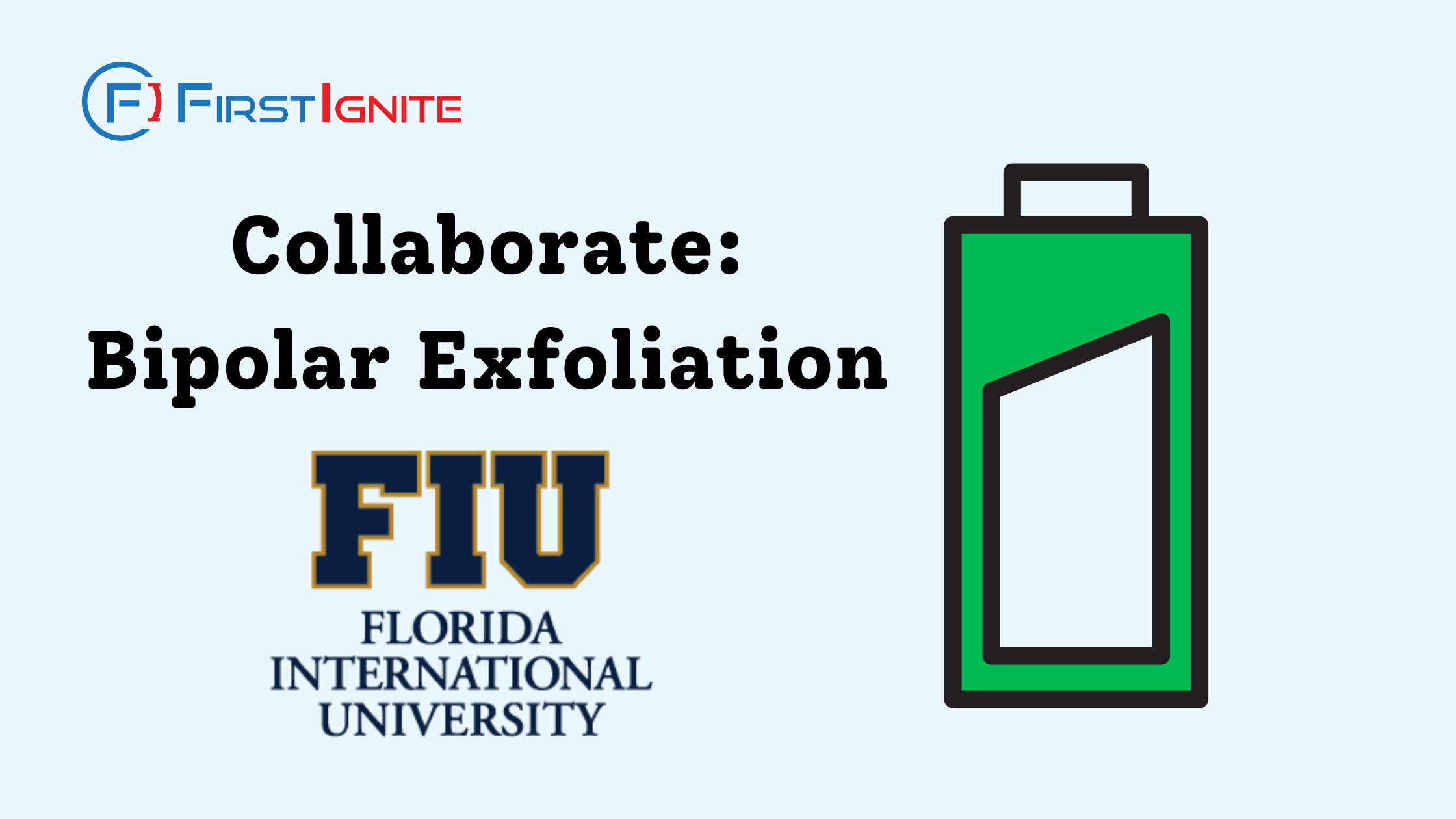 FirstIgnite is supporting the commercialization of Florida International University's new bipolar exfoliation of graphene technology. The benefits of this technology include the fabrication of high-quality graphene, it is economical, safe, and easy to control, it's environmentally friendly compared to existing methods, and it assists in the mass production of graphene-based devices. Furthermore, this technology is applicable to energy storage, optical and electronic devices, and sensors for biomedical applications.
As of 2022, the global energy storage systems market is worth $222.79 billion and is expected to reach $512.41 billion by 2030. Increasing demand for efficient and competitive energy resources will drive market growth in this category.
The bipolar graphene exfoliation technology developed at Florida International University is ready for collaboration, and they are looking for industry feedback on their research and potential future collaboration (licensing, partnerships, industry feedback, etc.). Is your company the right fit? If you'd be available for a conversation with the Florida International University team, you can schedule a time directly on their team's calendar here.