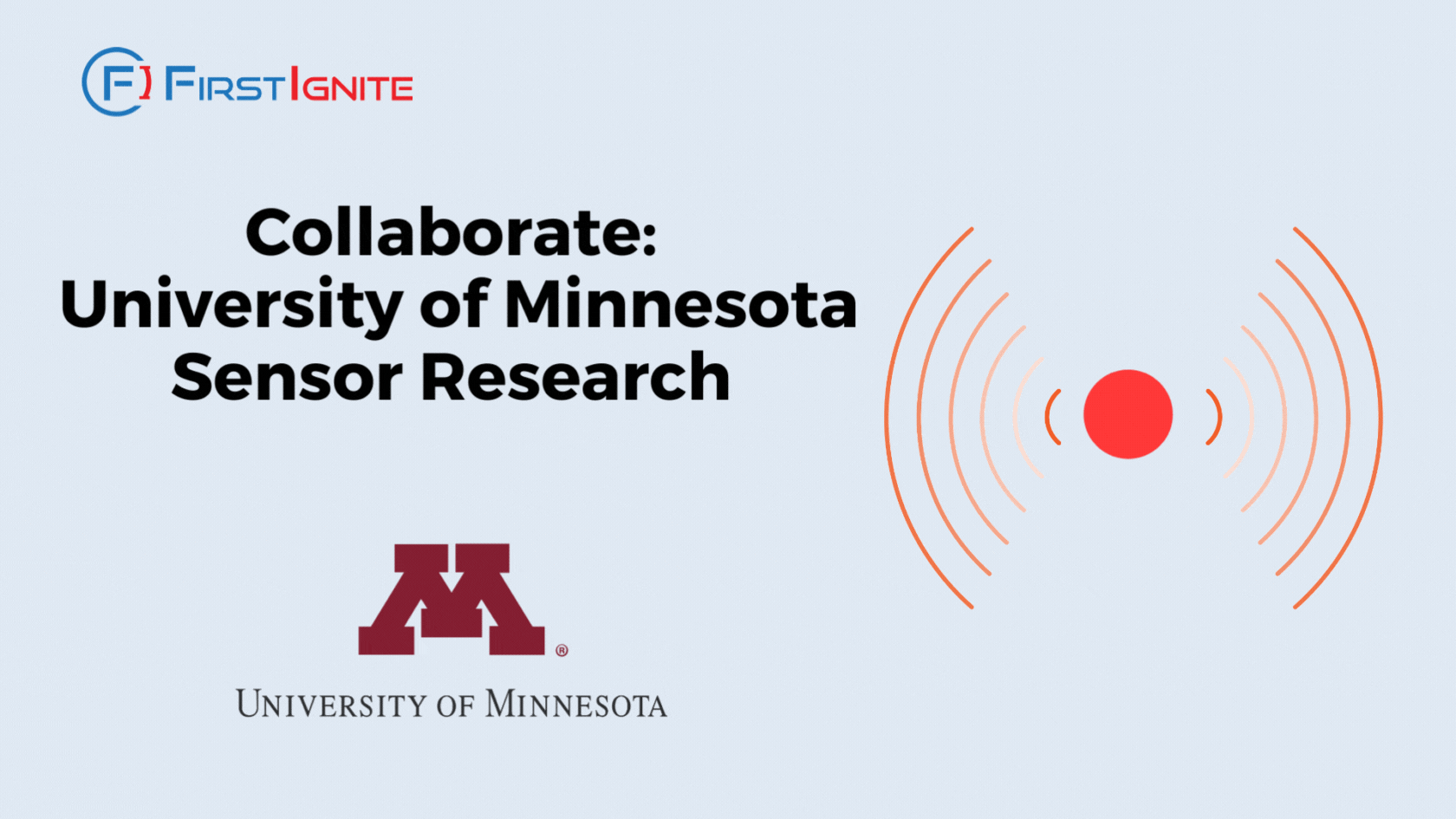 The University of Minnesota has partnered with FirstIgnite to find companies who would be interested in collaborative research opportunities in relation to their expertise in the field of sensor networks, biomedical sensors, wastewater sensors, and sensor systems and control. Their faculty members collaborate not only with researchers and faculty at institutions across the U.S. and abroad, but also with industry professionals.
The Department of Electrical and Computer Engineering as well as the Department of Civil, Environmental, and Geo- Engineering conduct research in important sensing areas. One area, biomedical sensing, is a growing field. The global biomedical sensor market size was worth $6.44 billion in 2020 and is expected to reach $20.95 billion by 2028.
The University of Minnesota has gained a competitive advantage thanks to their research initiatives. Would your company like to be an affiliate? If you are interested in a conversation with the University of Minnesota team, you can schedule a time directly on their team's calendar here.