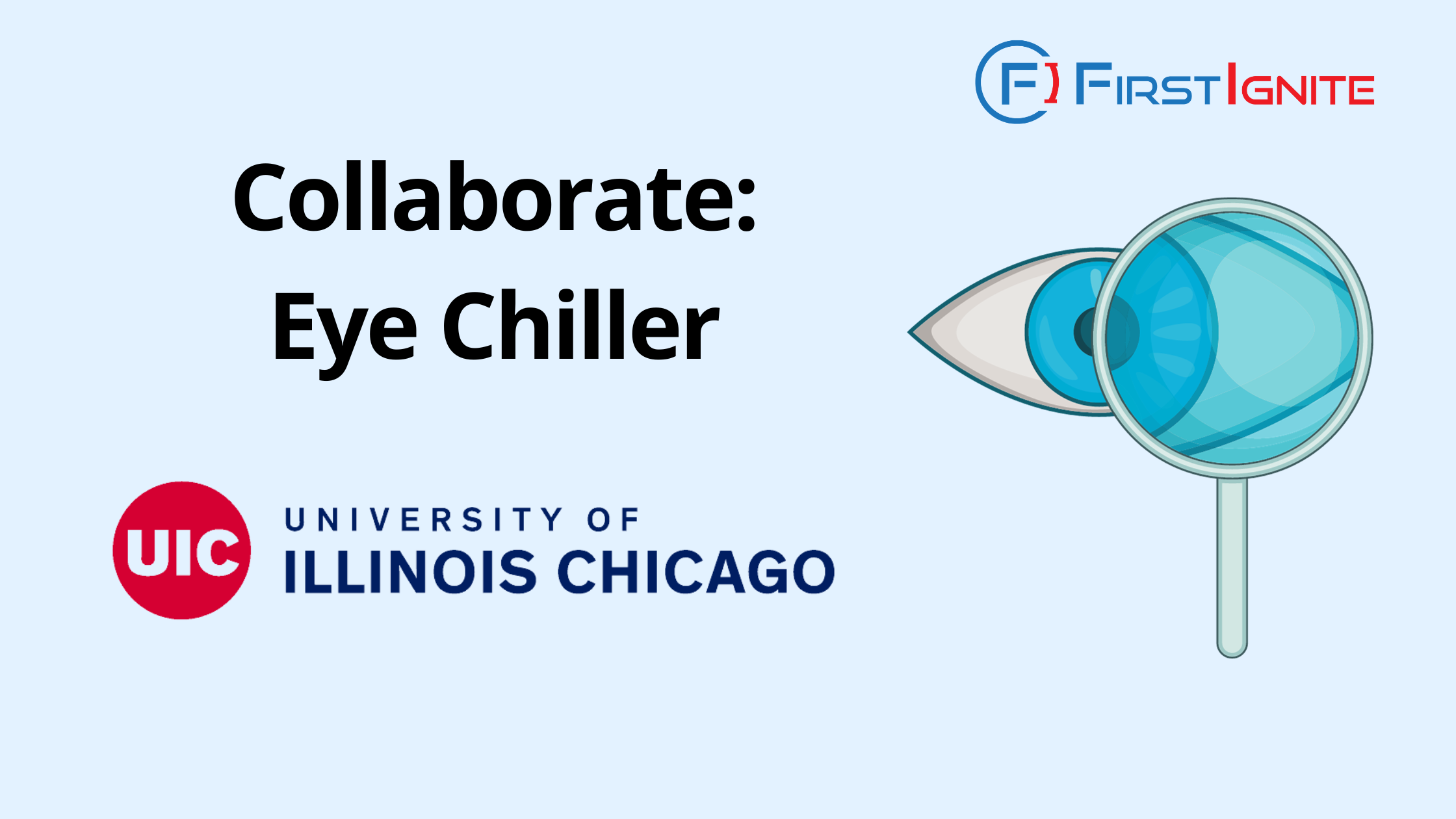 Every year, approximately 53,000 people experience retinal ischemia. Tragically, in many of these cases, individuals suffer significant vision loss. An invention out of the University of Illinois in Chicago addresses this urgent need to provide vision- saving care at the time of injury. FirstIgnite is supporting the commercialization of University of Illinois at Chicago's eye chiller technology. This wearable device rapidly cools the eye using therapeutic hypothermia, protecting vision during transport, evaluation, and reperfusion at the accident site or in the ER.
This technology is applicable to medical facilities that receive patients on a walk-in basis, first responder and military field medic teams, clinics that perform intraocular injections, surgical centers performing spine and cardiac surgeries. The global ophthalmic devices market size was valued at $6.6 billion in 2022 and is anticipated to grow to $9.70 billion by 2030.
The University of Illinois at Chicago's eye chiller technology is ready for collaboration (licensing, partnerships, industry feedback, etc.). Is your company the right fit? If you'd be available for a conversation with the University of Illinois at Chicago team, you can schedule a time directly on their team's calendar here.