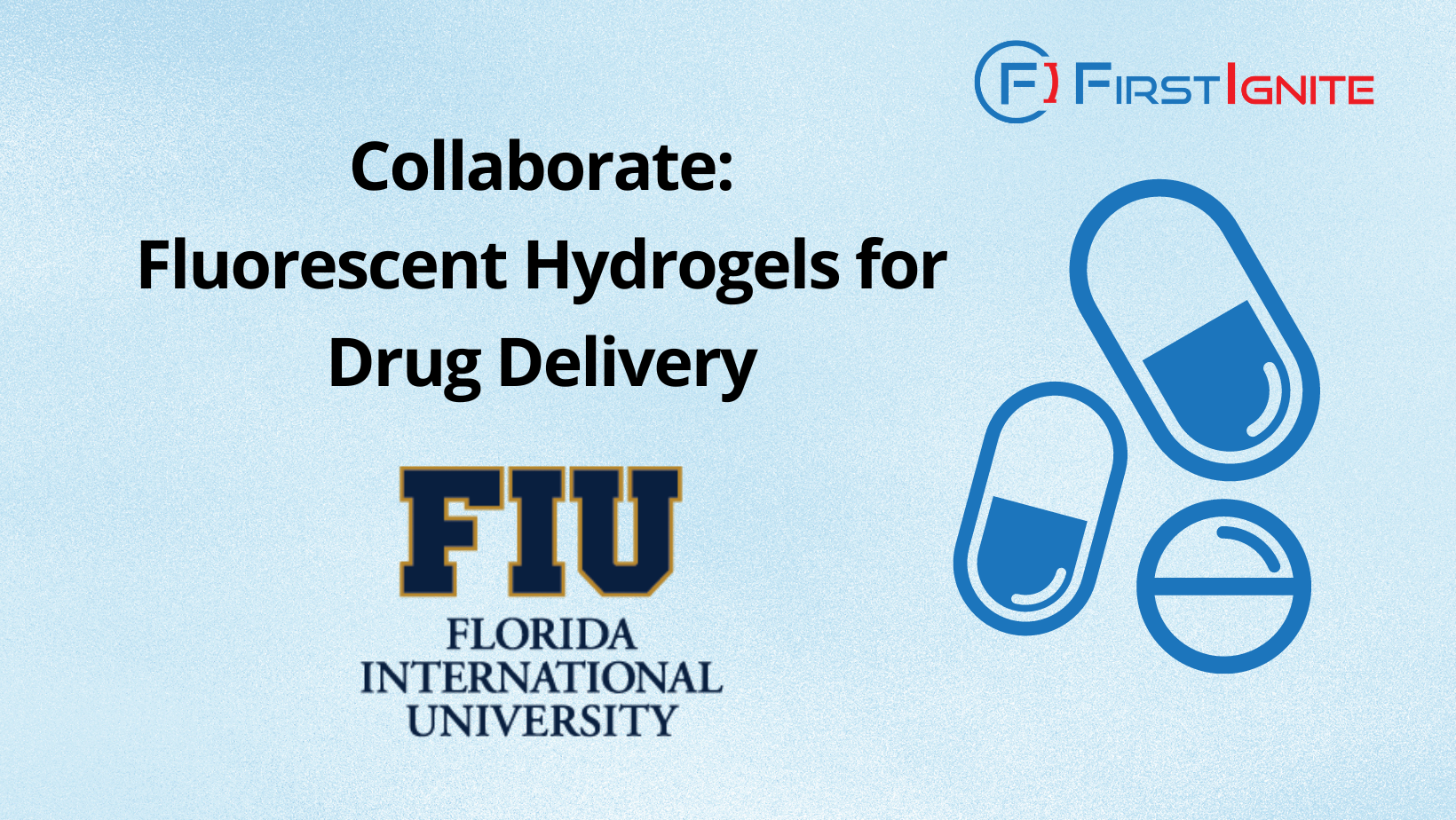 FirstIgnite is supporting the commercialization of Florida International University's new fluorescent hydrogels for drug delivery technology. This technology utilizes nanoparticles and microparticles that exhibit multi-channel fluorescence properties, setting them apart as a distinctive imaging agent that can be detected by a wide range of instruments. This technology offers numerous advantages, such as excellent biocompatibility, cell uptake and surface functionality, and eliminates the need for extra fluorescent labels. It is also compatible with various instruments, making it a valuable tool in drug delivery technology.
This technology is applicable to targeted drug delivery and image-guided therapy, bio-sensing, in vivo drug monitoring and diagnosis. The global pharmaceutical drug delivery market size was valued at $1,525.16 billion in 2022 and is projected to exceed $2,047.36 billion by 2030.
Florida International University's fluorescent hydrogels for drug delivery technology is ready for collaboration (licensing, partnerships, industry feedback, etc.). Is your company the right fit? If you'd be available for a conversation with the Florida International University team, you can schedule a time directly on their team's calendar here.