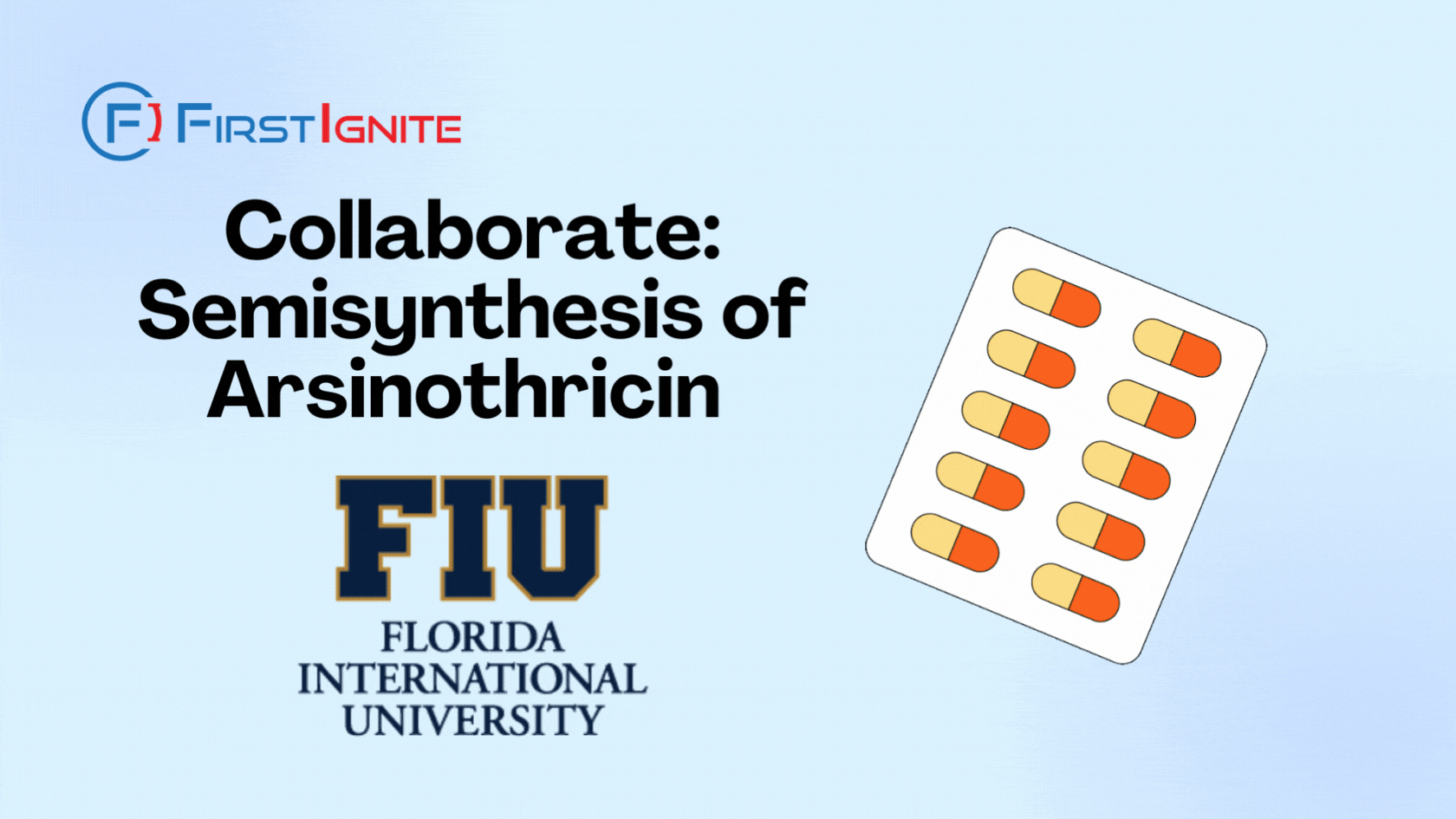 FirstIgnite is supporting the commercialization of Florida International University's new technology for the semisynthesis of arsinothricin. The benefits of this technology include that it provides a simple synthesis method of AST-OH and its derivatives, can be scaled up to produce AST and its derivatives in amounts sufficient for further drug development, and it eliminates the necessity of conversion of pentavalent arsenic acids with toxic SO2 gas, and challenging displacement of hydroxyl group with chloride.
This technology is applicable to drug development, specifically antibacterial candidates against bacterial species from both Gram-positive and Gram-negative. In 2021, the global drug discovery market was worth $74.96 billion and is expected to reach $161.76 billion by 2030.
The technology for the semisynthesis of arsinothricin developed at Florida International University is ready for collaboration, and they are looking for industry feedback on their research and potential future collaboration (licensing, partnerships, industry feedback, etc.). Is your company the right fit? If you'd be available for a conversation with the Florida International University team, you can schedule a time directly on their team's calendar here.