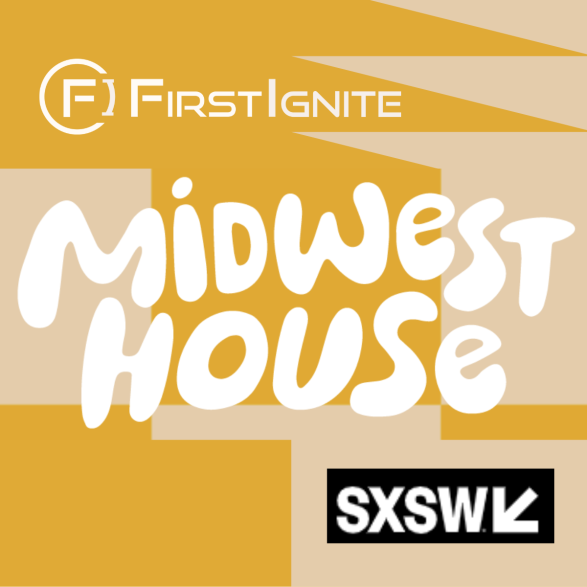 FirstIgnite is excited to take part in the 2022 SXSW conference from March 11th to the 13th in collaboration with Midwest House.
"We're looking forward to exploring new forms of collaboration with companies throughout the Midwest and around the world," says David Melie, FirstIgnite's Director of Partnerships. "SXSW has grown into something much more than just an arts and music festival and we're excited to join the other entrepreneurs at the Midwest House to see what makes Austin weird!"
SXSW will be an in-person conference for the first time since 2019 due to the COVID-19 pandemic. FirstIgnite thanks the Midwest House for helping to support their attendance at this year's conference.