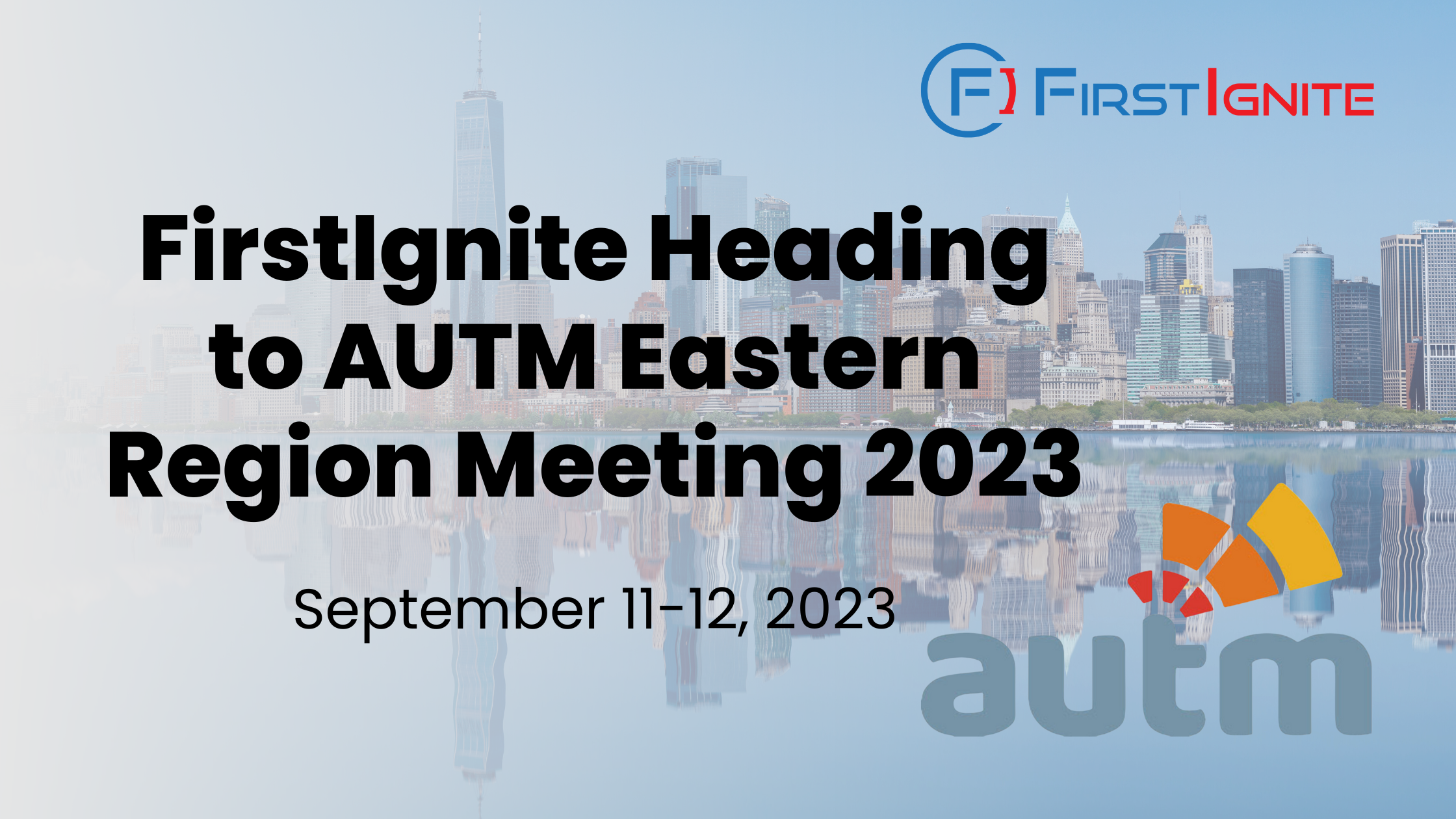 Exciting announcement! FirstIgnite is heading to New York City, NY to attend the AUTM 2023 Eastern Region Meeting and meet tech transfer professionals from around the world. Meet our CEO, Chase Bonhag, and explore innovative IP marketing strategies to elevate your tech transfer endeavors.
FirstIgnite Background
Established in January 2019, FirstIgnite is a venture-backed startup, counting Y-Combinator, Red Cedar Ventures, and Advisors Fund among its investors. Our focus is to enhance the marketing of intellectual property for organizations. Through our AI software, we streamline outbound communication, effectively educating potential collaborators about your team's projects and fostering seamless collaboration.
Learn about an Innovative Approach to Increase Corporate Engagement
In today's landscape, with industries dominating research and development funding, it's crucial for your campus to seize this opportunity and ensure your strategy, systems, and execution are aligned. FirstIgnite is the solution to connect your research with industry players who are already invested in it, utilizing avenues like patents, job listings, news articles, and more. With FirstIgnite, you can quickly summarize research, run a competitive analysis, find contact information, and much more. Our software places you in direct reach of transformative collaborations
Join us at the AUTM 2023 Eastern Region Meeting to kick off new partnerships! Stop by our booth, say hello, and let's connect. Excited to meet you there!