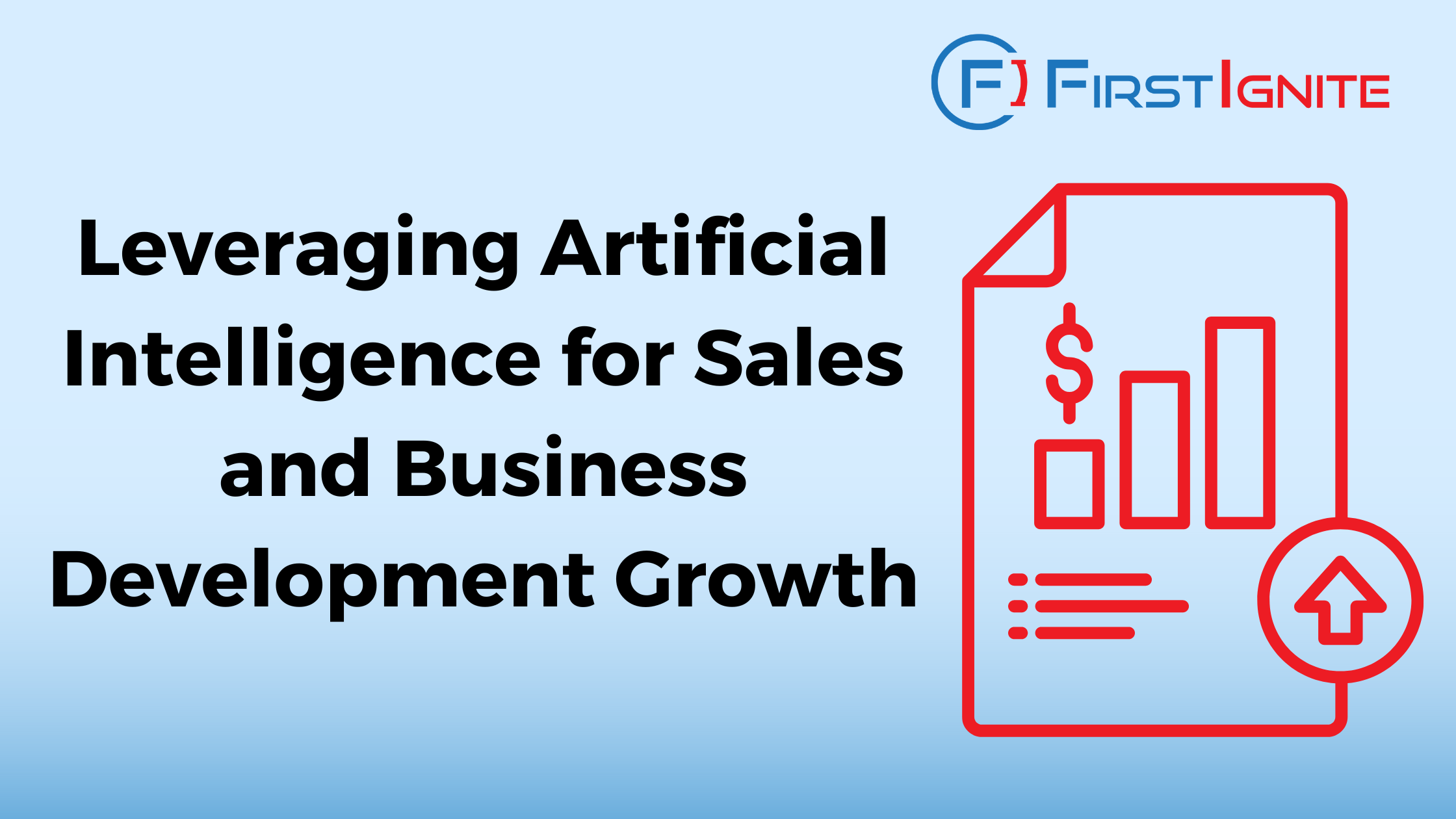 Like most corporate teams, sales and business development offices are adapting to the advent of artificial intelligence. These disruptors are bringing important changes to industries all over the world, no more so than the increasing productivity of several business functions.
In this regard, FirstIgnite provides an artificial intelligence software that allows sales, strategy, and business development staff to identify companies and contacts specifically in need of your company's services and products, because those same services and products will have a beneficial impact on their bottom line. FirstIgnite users are also able to engage in in-depth market and competitive analysis, building an understanding of what challenges are occurring today and which are just beyond the horizon.
By incorporating FirstIgnite into a sales team's tech package, companies can ensure that their proactive outbound communication will quickly uncover thousands of new potential customers.
Quickly Identify Companies and Contacts Interested In Your Products and Services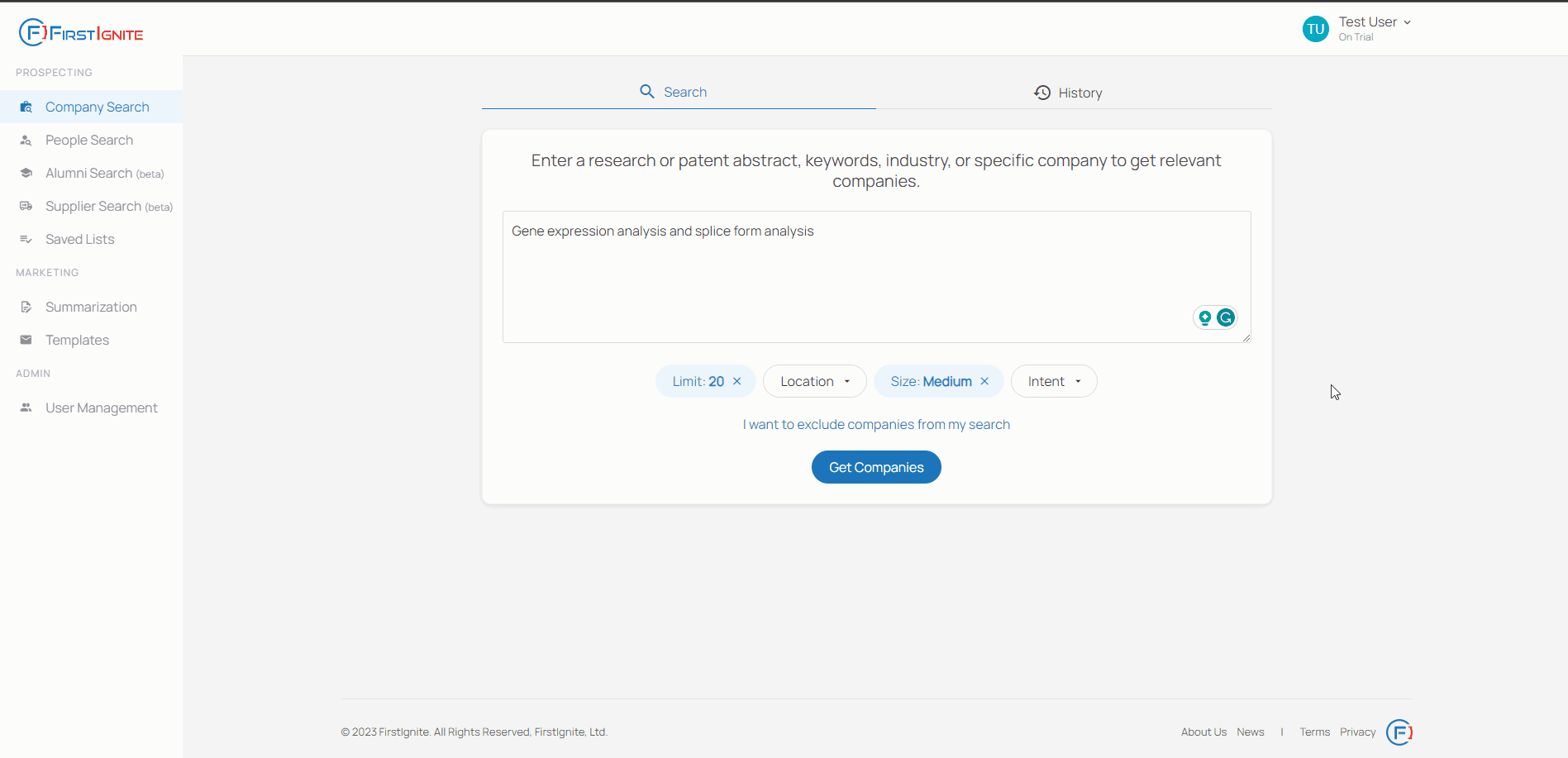 Can you really know a customer better than they know themselves? With FirstIgnite, the answer is yes! The FirstIgnite software provides specific reasons why each particular company is appearing and matching to your input. Are they seeking to purchase your products because of a new internal initiative? Maybe your services will provide them with a new strategic advantage. FirstIgnite is analyzing millions of data points to provide you with the warmest leads possible.
Identify New Market Applications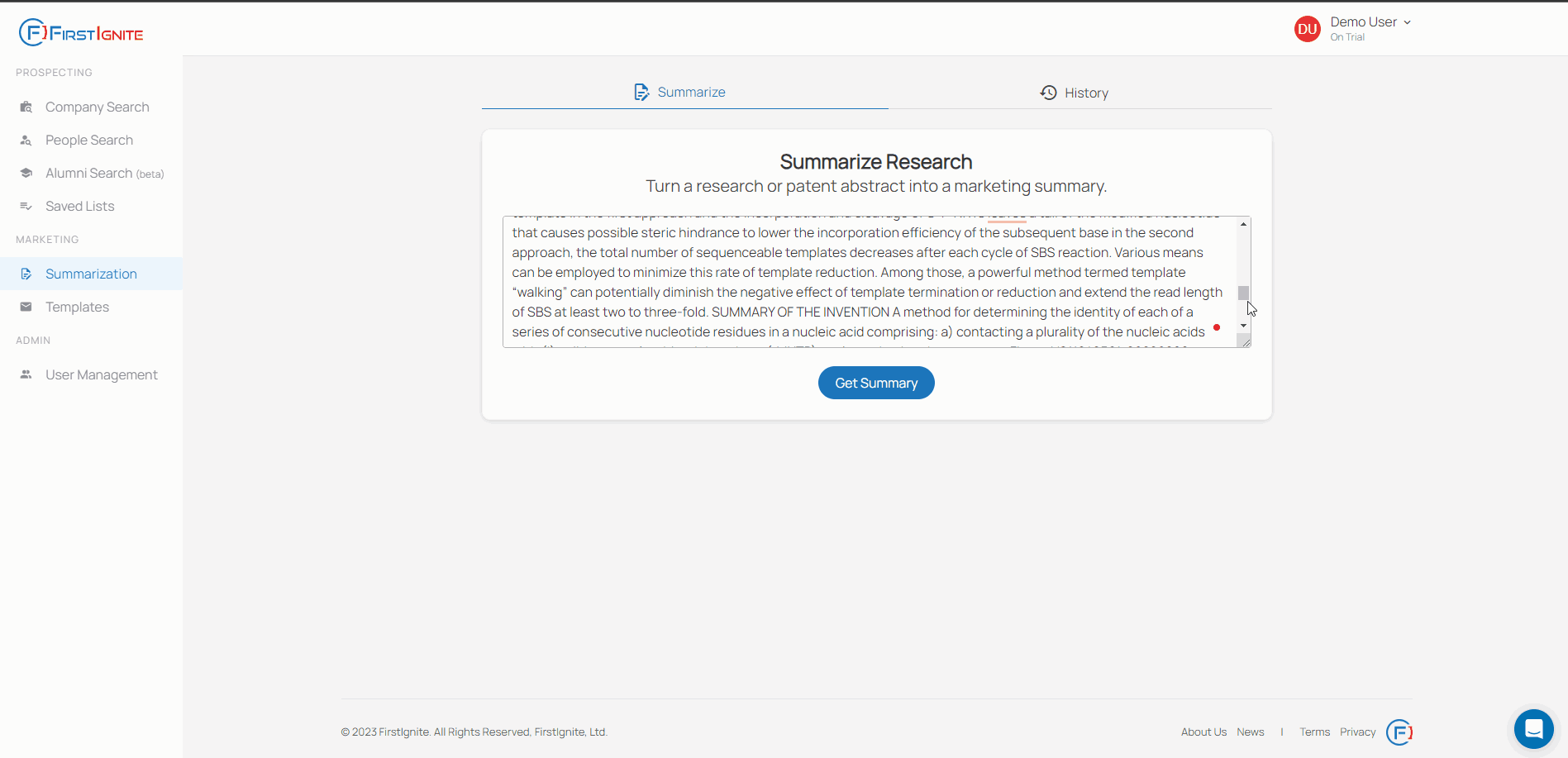 Scientific organizations can leverage FirstIgnite to identify additional market applications for their various products, enabling the growth of new business opportunities. Our AI leverages information on your product, including patents and other scientific literature, in order to identify market opportunities where this type of science can be used.
Create Powerful Real-Time Market and Competitive Analysis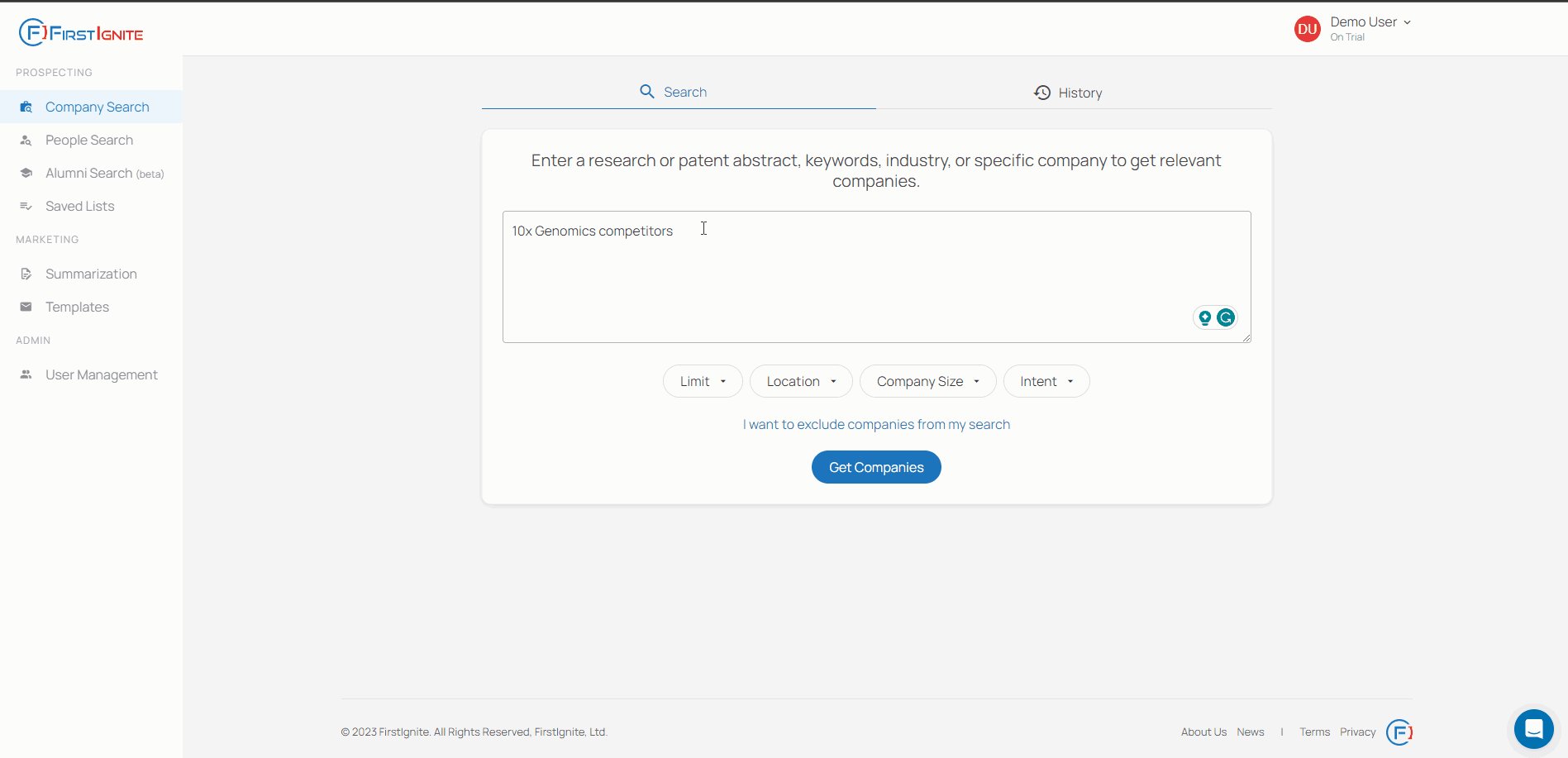 New competitors don't announce when they are ready to swipe at your market share. With FirstIgnite, you can quickly assess which organizations are profiting in your space and why, comparing your current initiatives with those of organizations all over the world. Being proactive in understanding your market is the difference between growth and decline. FirstIgnite ensures that your company stays within that growth mindset.
Artificial intelligence is providing new business for you today! Get ahead of your new customers and competitors and schedule a demo with FirstIgnite here.