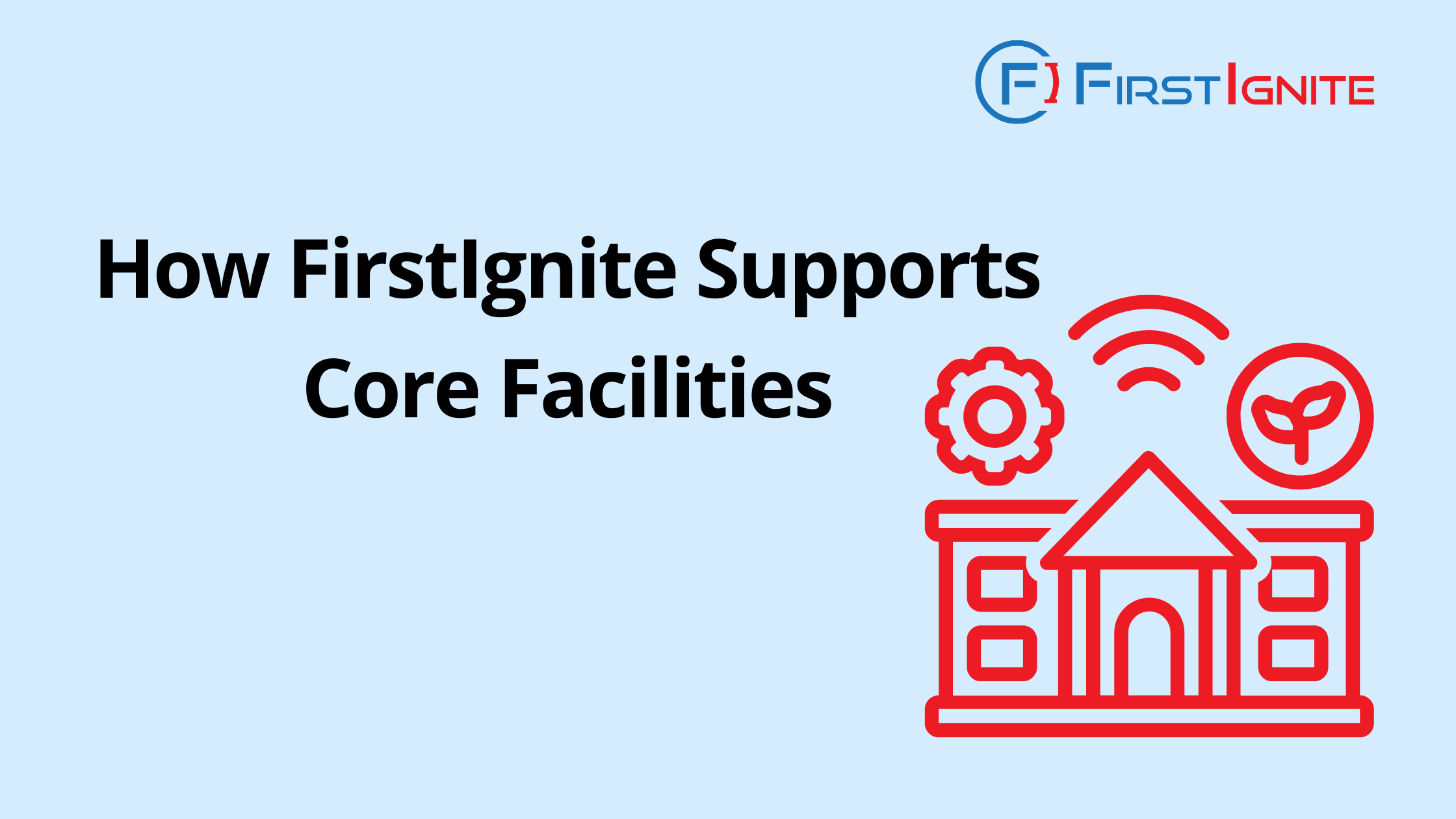 How do we get more fee for service revenue for our facilities? What companies would be interested in our facilities? How do we effectively market our core facilities to industry?
Core Facilities at universities have highly valuable equipment that industry can benefit from. Partnering with companies to leverage your core facilities can be the first step in a very fruitful relationship with a corporate partner. Many companies do similar science to your faculty but lack the equipment internally to conduct all their tests. This is where a partnership with your campus comes into play.
Whether your campus has laser melting machines, advanced manufacturing facilities, high throughput microscopes or anything in between, finding companies to use them can be a challenge.
With FirstIgnite, core facility professionals can quickly identify potential partners and connect with corporate R&D teams instantly. How does it work? Look below:
Let's say you have a PCR Amplification focused on DNA sequencing and are looking for corporate partners for fee for service collaboration– first we need to identify potential corporate partners.
Using text from a research publication or simple search term like "DNA sequencing" we can quickly identify potential partners and their competitors, which creates an exhaustive list of potential partners to focus our marketing efforts on.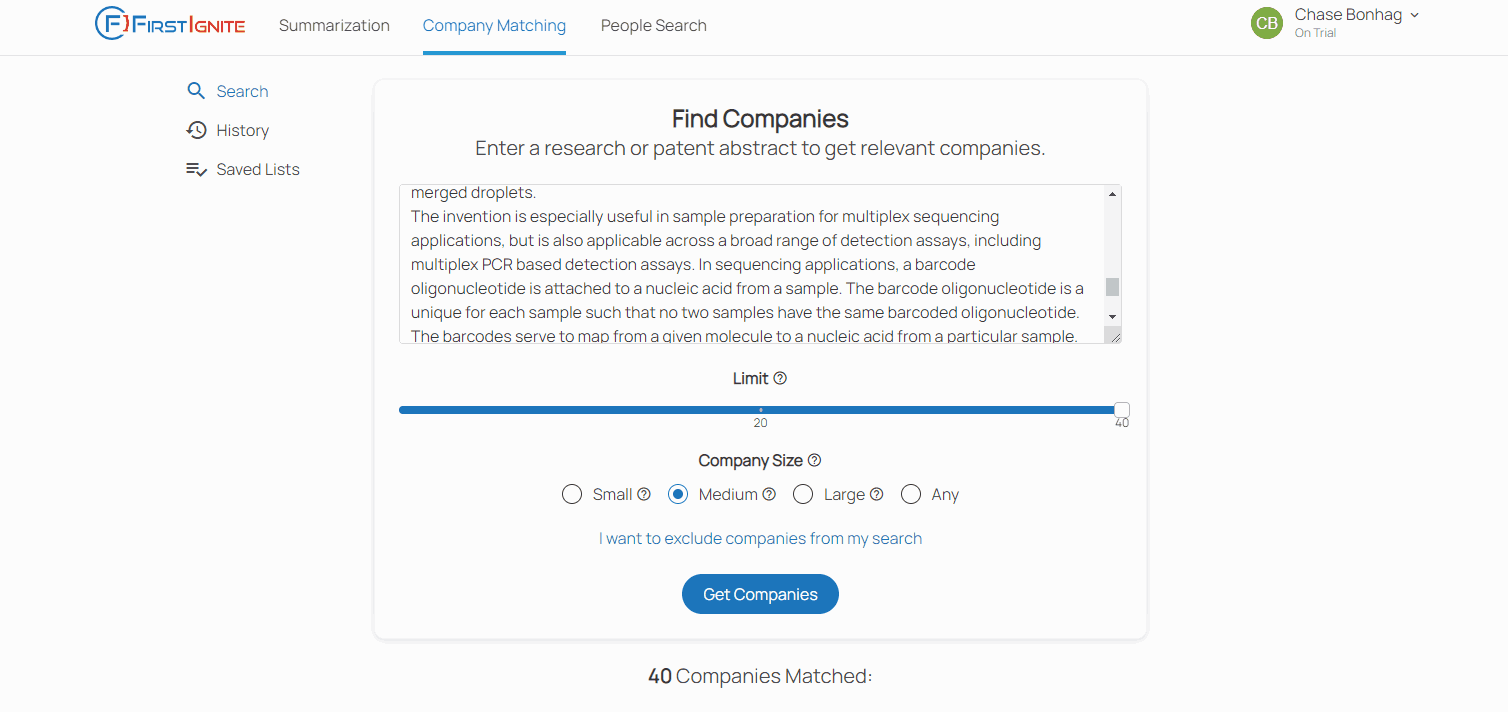 Now you know which companies you should focus your marketing efforts on.  What comes next?  Who at those companies should we contact.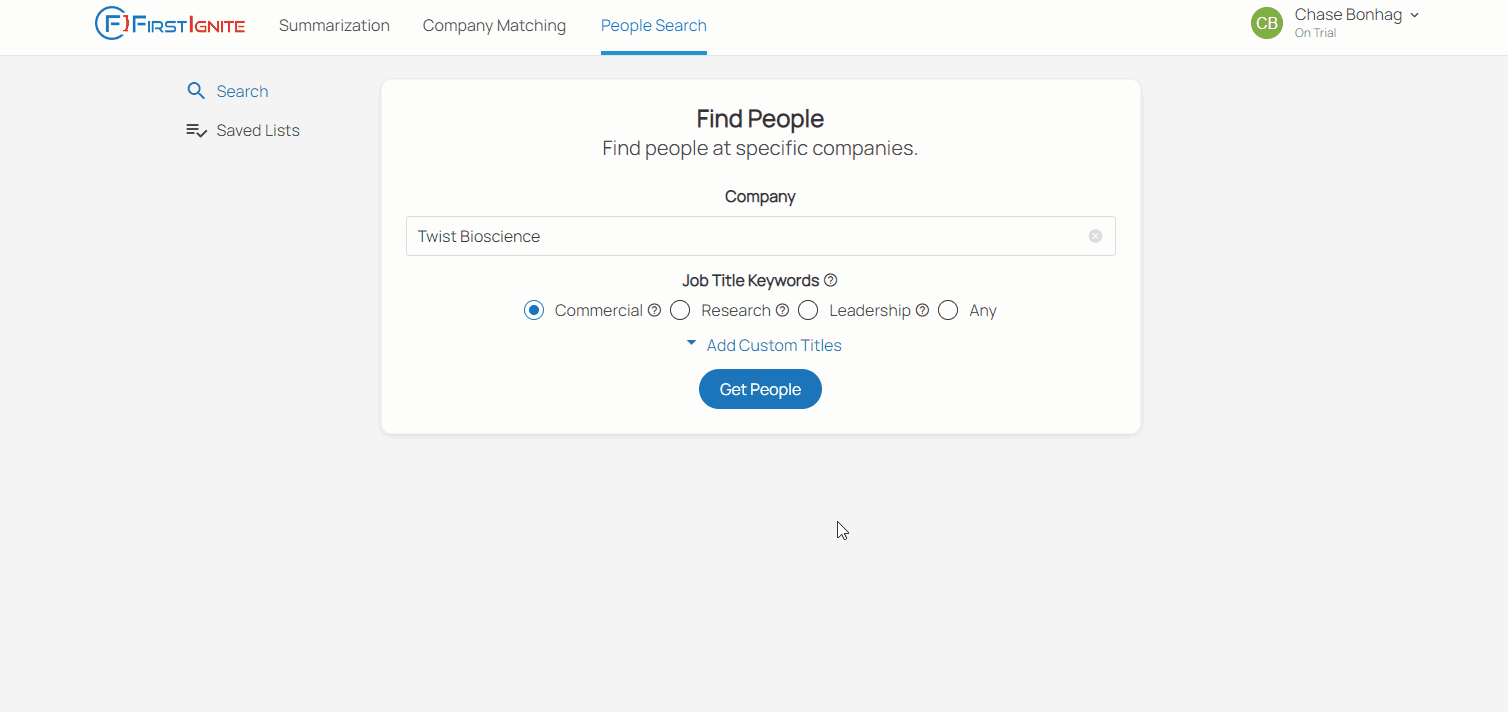 You can identify contacts, with email addresses, of over 265M professionals. In the example above, which took less than 5 minutes of time, we've identified Twist Bioscience as a potential partner and found multiple contacts we can introduce the opportunity to.
FirstIgnite enables offices to market their core facilities 10x faster than ever before. By actively marketing your facilities to targeted partners, you'll see a significant shift in the number of companies your office is speaking with which will lead to an increase in revenue.
Get started with a free trial today – https://app.firstignite.com/register-account