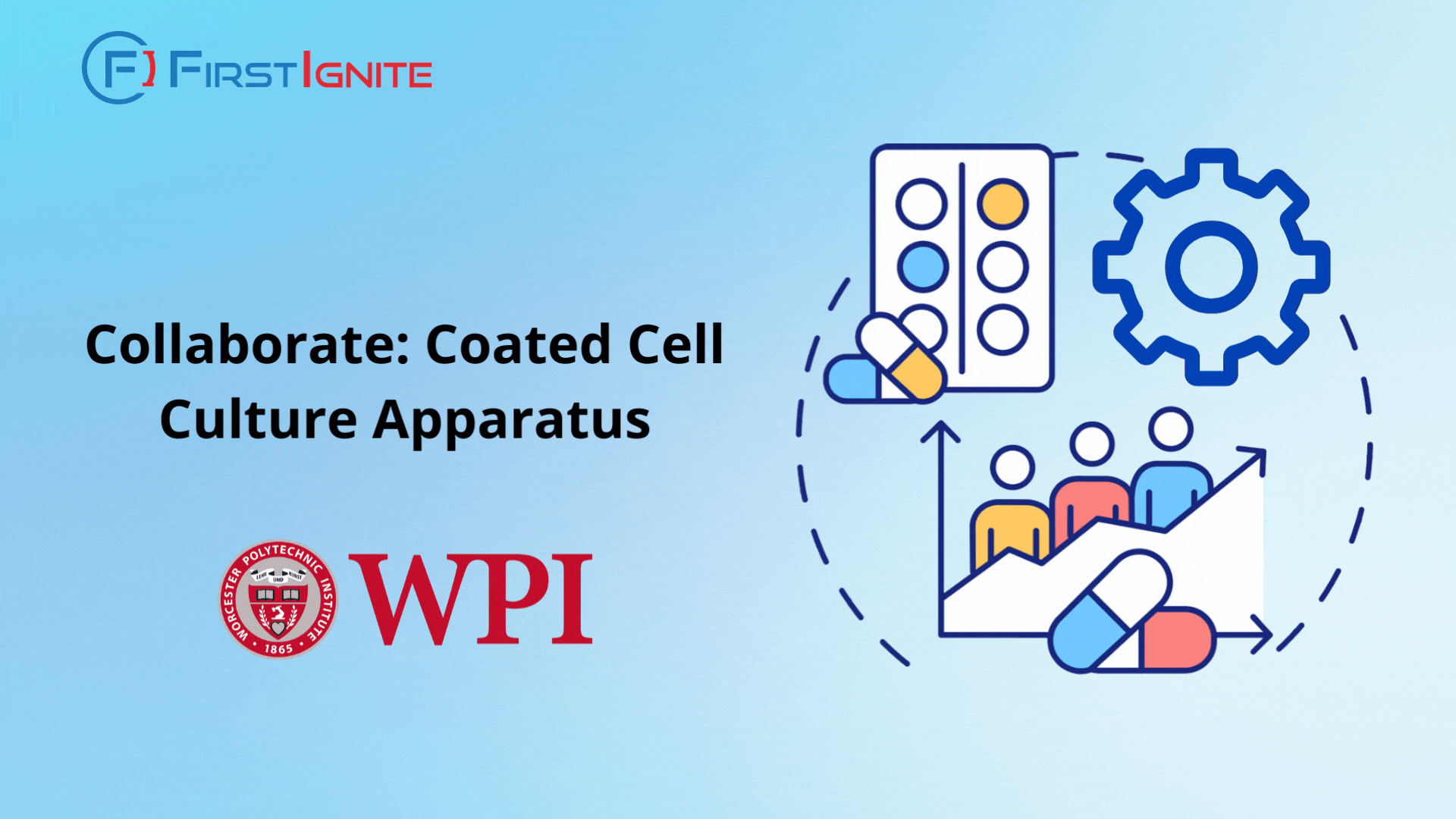 FirstIgnite is supporting the commercialization of Worcester Polytechnic Institute's new coating technology that allows the ability to direct cell fates in vitro. The benefits of this technology include its removable nature, which enables cell culture dishes to be recycled. Additionally, this technology, which is applicable to the therapeutic market, improves and increases yields of desired cell types.
In 2020, the global targeted therapeutics market was worth $100.9 billion and is expected to reach $142.6 billion by 2026. Targeted therapeutics offer a wide range of potential treatments.
Worcester Polytechnic Institute's coated cell culture apparatus technology is ready for collaboration, and they are looking for industry feedback on their research and potential future collaboration (licensing, partnerships, industry feedback, etc.). Is your company the right fit? If you'd be available for a conversation with the Worcester Polytechnic Institute team, you can schedule a time directly on their team's calendar here.