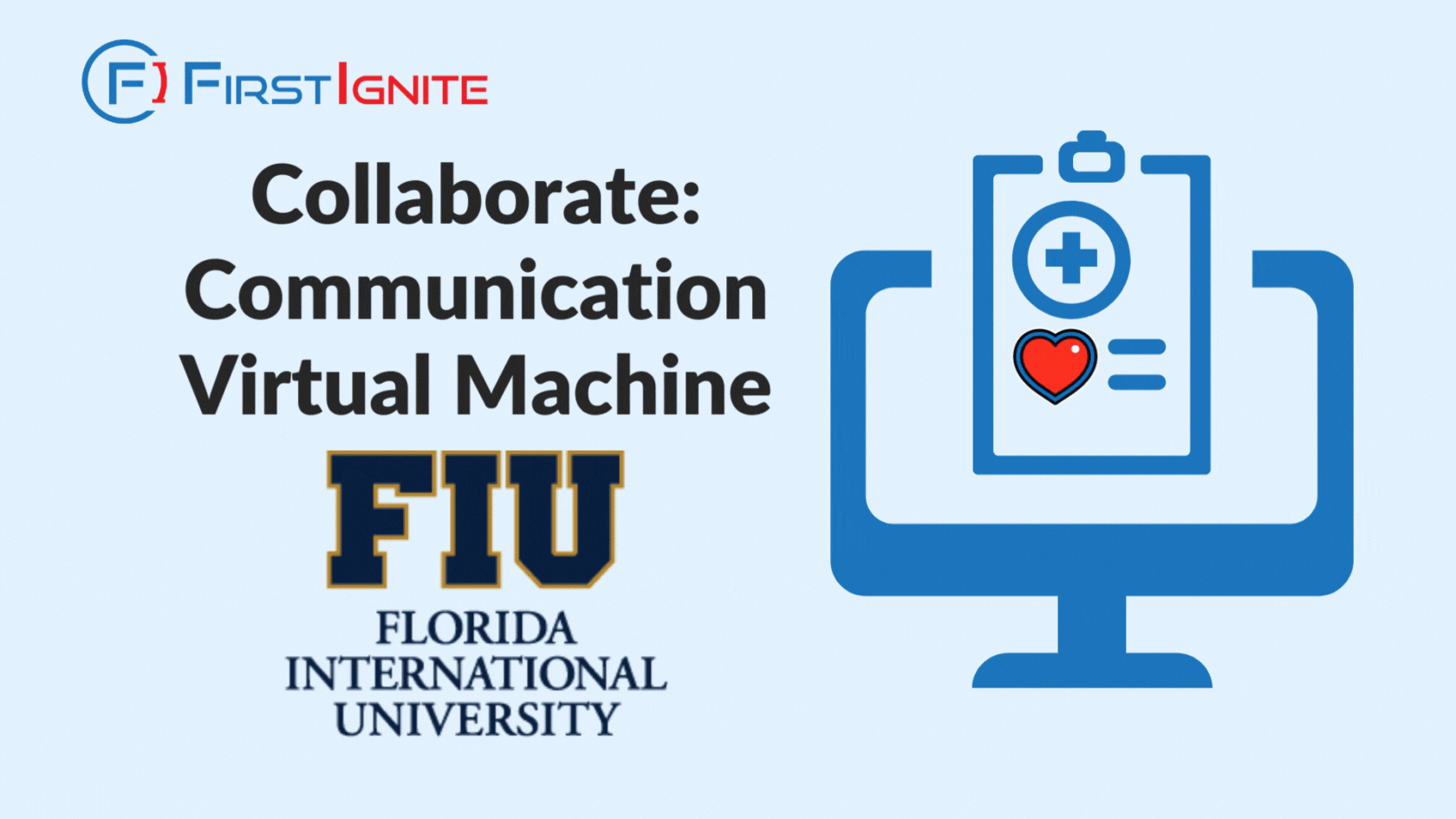 FirstIgnite is supporting the commercialization of Florida International University's new Communication Virtual Machine (CVM) technology. This is a software technology that enables the creation, synthesis, and delivery of digital communication solutions across application domains. The CVM offers a model-based method for developing custom communication applications that meet the requirements of users. Its benefits include cost-effective and time-efficient communication, fast development, ease of use, reusability, reliability, support for both synchronous and asynchronous communication modes, network and device independence, and easy deployment over the internet.
The CVM is applicable to mainly telemedicine but also to industries like disaster management, defense communication, and banking & financing. In 2022, the telemedicine market was valued at $91.2 billion, and it is expected to reach $380.3 billion by 2030.
Florida International University's CVM technology is ready for collaboration (licensing, partnerships, industry feedback, etc.). Is your company the right fit? If you'd be available for a conversation with the Florida International University team, you can schedule a time directly on their team's calendar here.