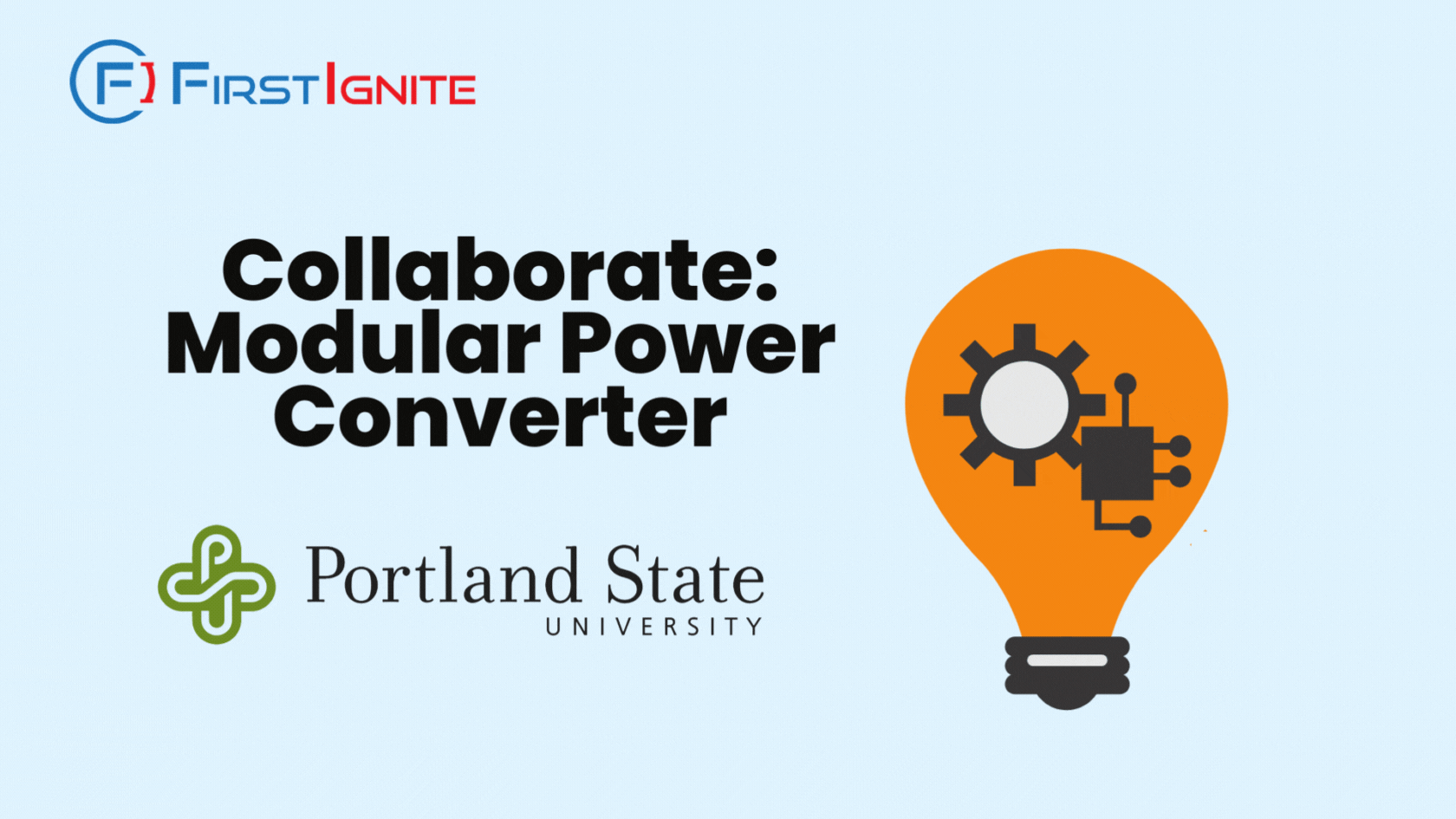 FirstIgnite is supporting the commercialization of Portland State University's new modular power converter technology. The power converter concept provides power electronics designers with new tools for creating circuit designs with improved reliability, efficiency, and smaller volume through the use of fewer or smaller capacitors and modulated load-to-output controllers. Furthermore, this technology provides several benefits, including the ability to reduce the total capacitance required, use more reliable film capacitors with longer life and reliability compared to other formats, and a scalable architecture that suggests future designs may be more densely packed within the same volume.
Applications for this technology include power transmission, high voltage/current in minimal volume (transportation, personal electronics, lighting), photovoltaic charge capture, military, satellite, and space applications, LED arrays, and DC/DC and AC/DC conversion at higher efficiency. In 2022, the global electric power transmission and distribution market was valued at $209.65 billion and is anticipated to reach $326.5 billion by 2030.
Portland State University's modular power converter is ready for collaboration (licensing, partnerships, industry feedback, etc.). Is your company the right fit? If you'd be available for a conversation with the Portland State University team, you can schedule a time directly on their team's calendar here.