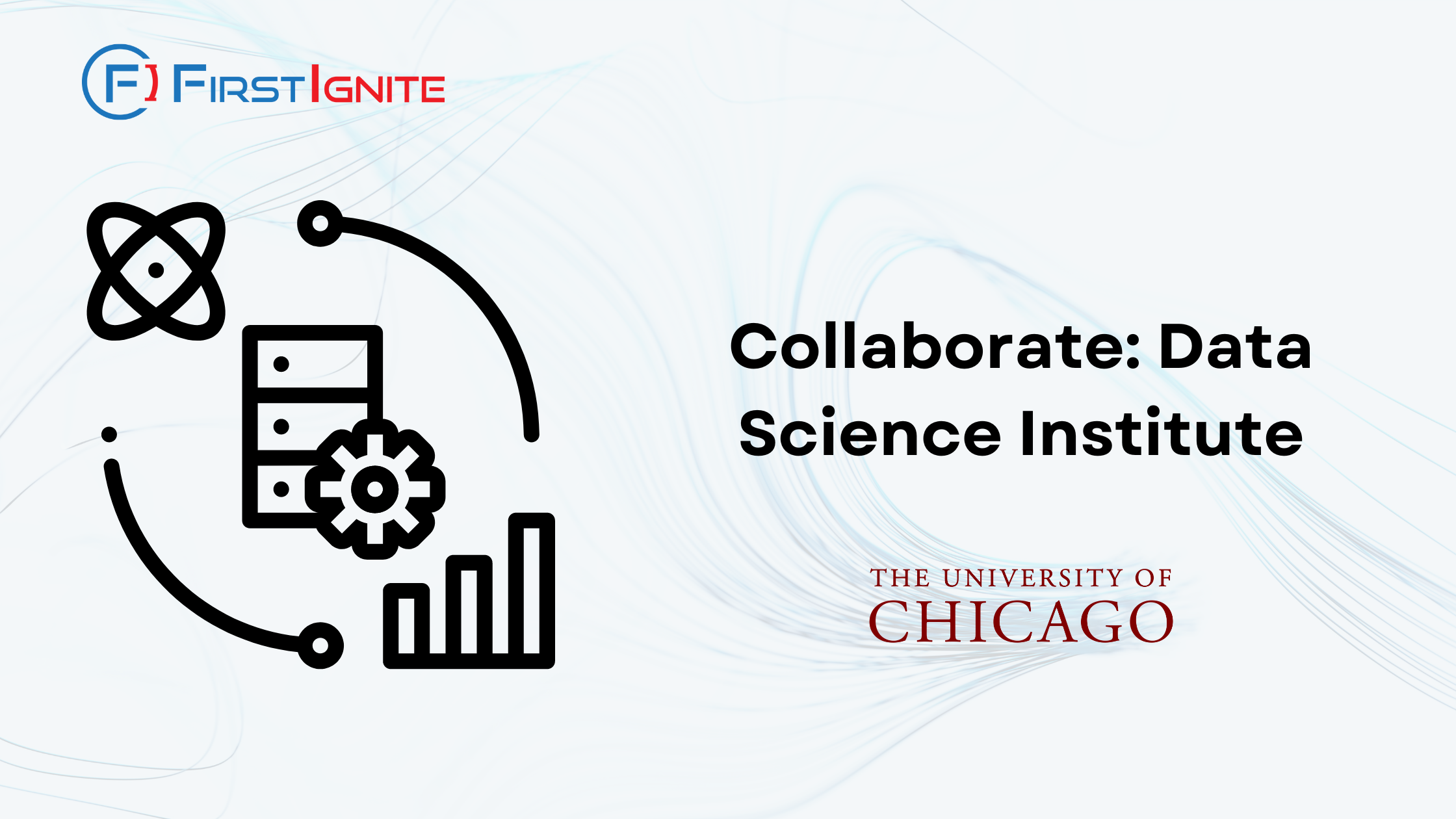 The University of Chicago's Data Science Institute (DSI) has partnered with FirstIgnite to find industry collaborators for their DSI Industry Affiliates Program. By connecting industry partners to groundbreaking data science research, emerging technologies, and talent acquisition opportunities at the University of Chicago, the DSI Industry Affiliates Program lowers barriers to collaboration.
A major focus of DSI research is integrating applications, models, algorithms, and platforms to address important scientific and societal issues. Some of their current initiatives include internet equity, data & democracy, and AI & science. Another initiative is advancing molecular measurement with machine learning, which improves spectroscopy and develops new molecules in the environment, in the body, and in the microbiome.
The DSI is speaking with companies just like yours regarding new partnerships. Would your company like to be an affiliate? If you are interested in a conversation with the DSI team, you can schedule a time directly on their team's calendar here.