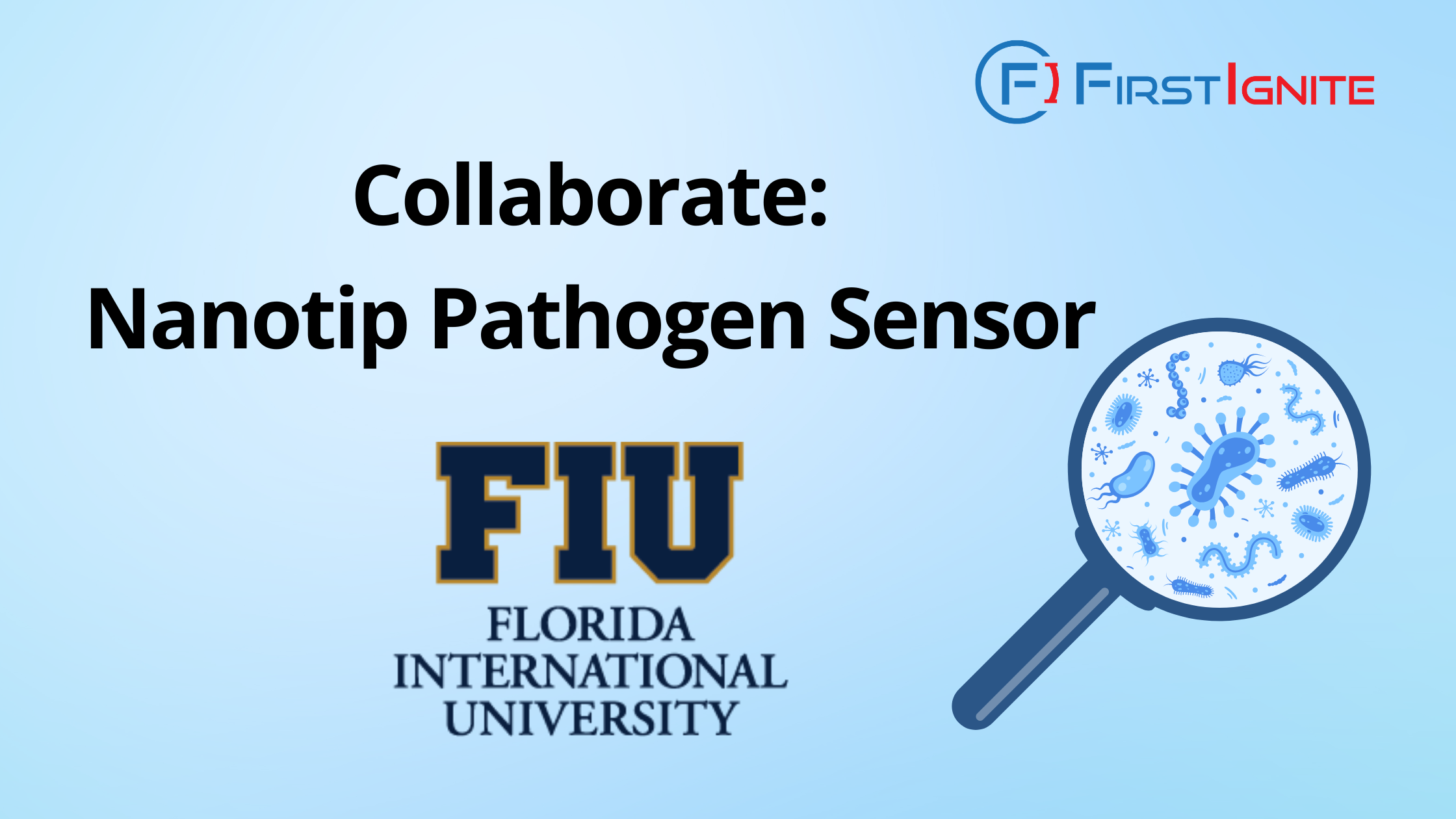 FirstIgnite is supporting the commercialization of Florida International University's new nanotip pathogen sensor technology. This technology is a portable, real-time pathogen detection system that enables the detection and measurement of deadly pathogens like anthrax, Ebola, botulism, and smallpox. Furthermore, it has the capability to measure pathogen concentrations, making it a valuable tool in combating infectious diseases.
This technology is applicable to public health and safety monitoring, biodefense and biosecurity, medical diagnostics, and environmental monitoring. The global diagnostic testing market size was worth $165.58 billion in 2021 and is expected to reach $348.75 billion by 2030.
Florida International University's nanotip pathogen sensor technology is ready for collaboration (licensing, partnerships, industry feedback, etc.). Is your company the right fit? If you'd be available for a conversation with the Florida International University team, you can schedule a time directly on their team's calendar here.