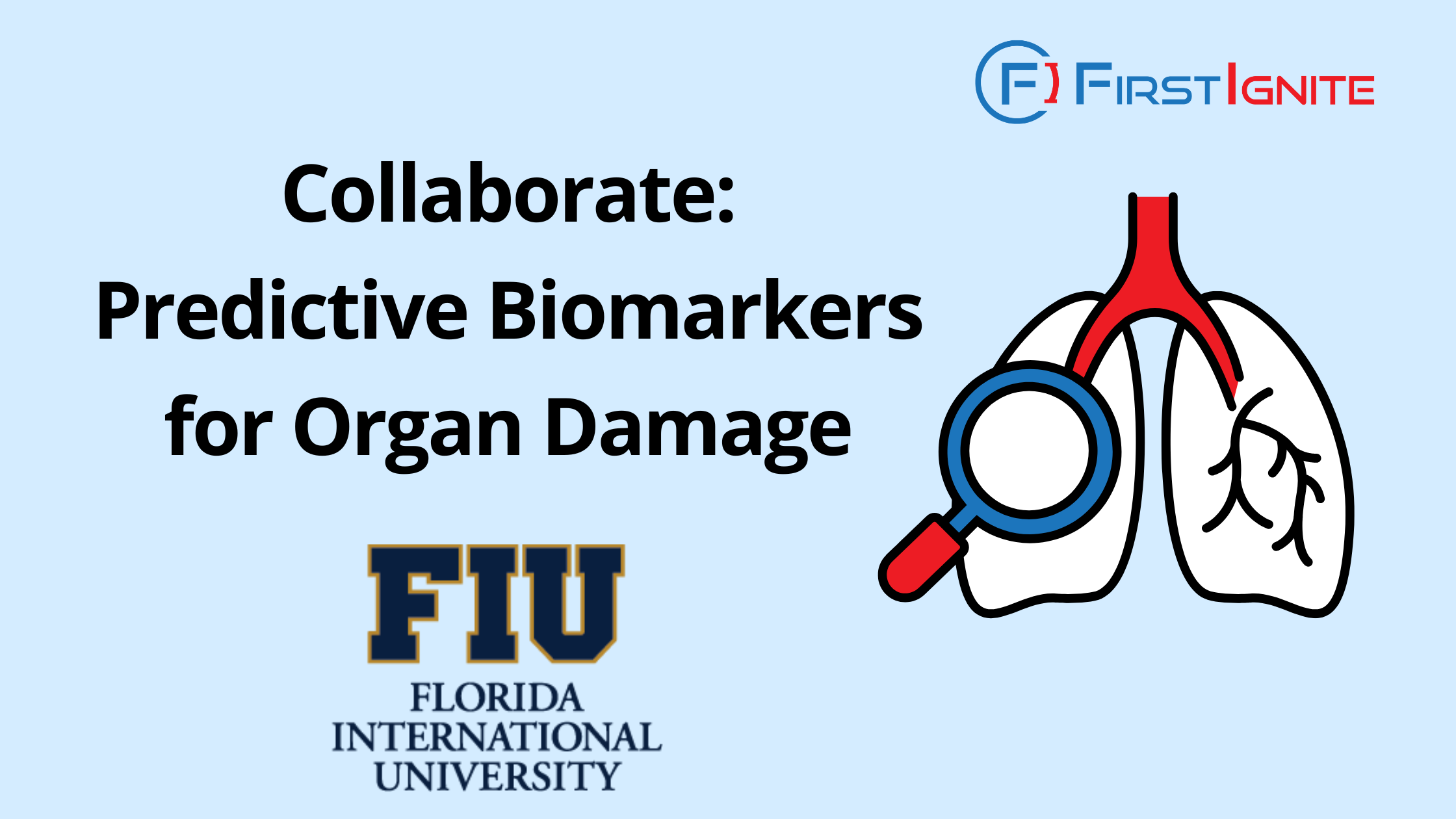 FirstIgnite is supporting the commercialization of Florida International University's new predictive biomarkers technology, which is able to detect organ damage in autoimmune illnesses. This technology also enables tailored treatments to prevent, reduce, or halt organ involvement, without invasive blood procedures.
This technology predicts and diagnoses lung and kidney issues in autoimmune patients, enabling proactive screening, potential expansion to other organ diseases, and post-transplant success monitoring. The global biomarkers market size was worth $39.10 billion in 2018 and is projected to reach $97.51 billion by 2026.
Florida International University's predictive biomarkers technology is ready for collaboration (licensing, partnerships, industry feedback, etc.). Is your company the right fit? If you'd be available for a conversation with the Florida International University team, you can schedule a time directly on their team's calendar here.