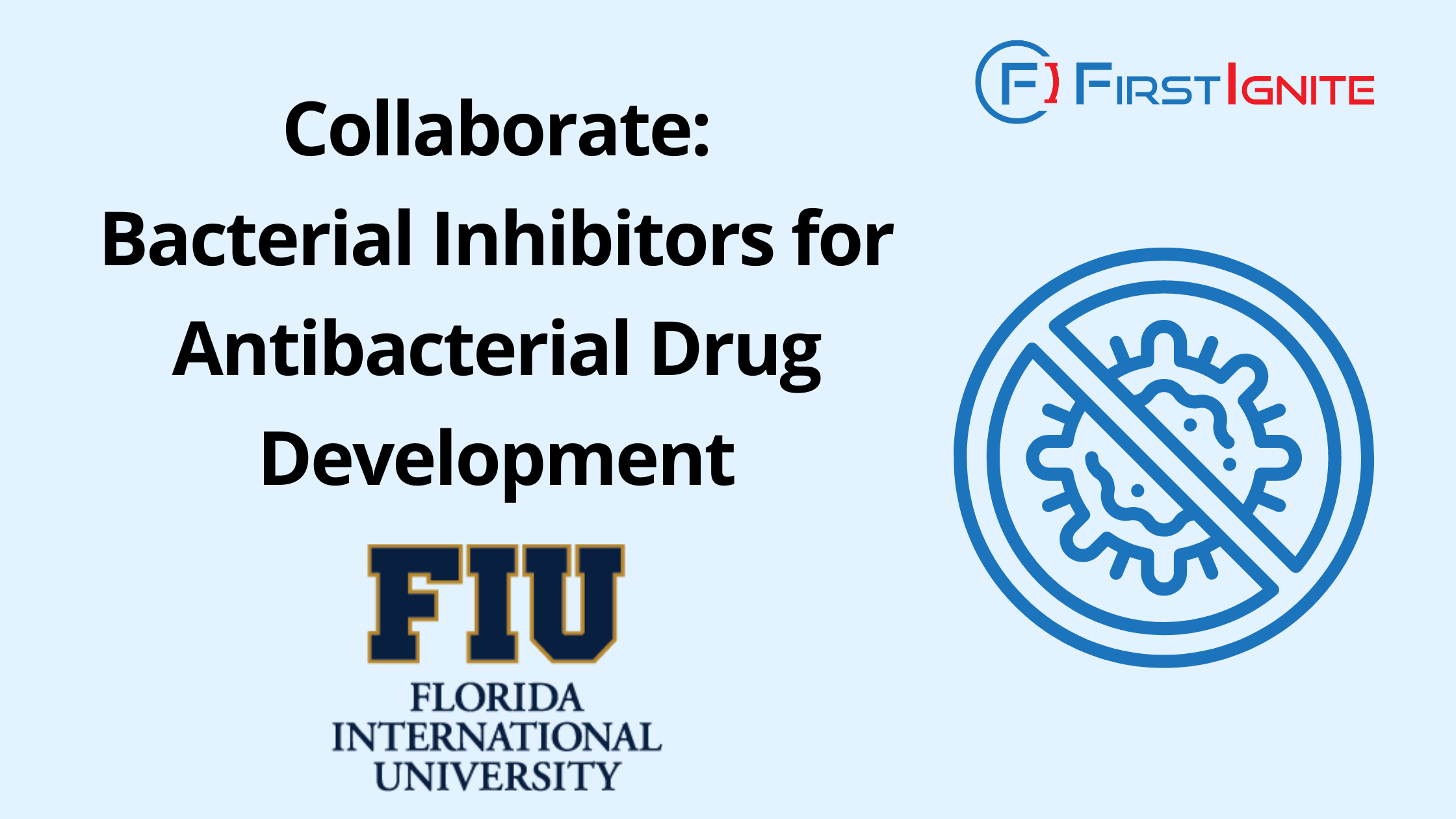 FirstIgnite is supporting the commercialization of Florida International University's new bacterial inhibitors for antibacterial drug development technology, involving the synthesis of antibacterial compounds, which inhibits bacterial topoisomerase I, an enzyme essential for the viability of many pathogens. These compounds exhibit bactericidal properties, holding potential for infection treatment and antibacterial drug development against many pathogens.
This innovative technology offers a unique mechanism of action distinct from existing antibiotics. It addresses the urgent need for treatments against multi-drug resistant bacterial pathogens. It's versatile for parenteral injection, oral administration, and rectal use, with enhanced solubility compared to previous compounds. The antibiotic resistance market is worth $8.68 billion as of 2023 and is expected to reach $12.7 billion by 2030.
Florida International University's bacterial inhibitors for antibacterial drug development technology is ready for collaboration (licensing, partnerships, industry feedback, etc.). Is your company the right fit? If you'd be available for a conversation with the Florida International University team, you can schedule a time directly on their team's calendar here.