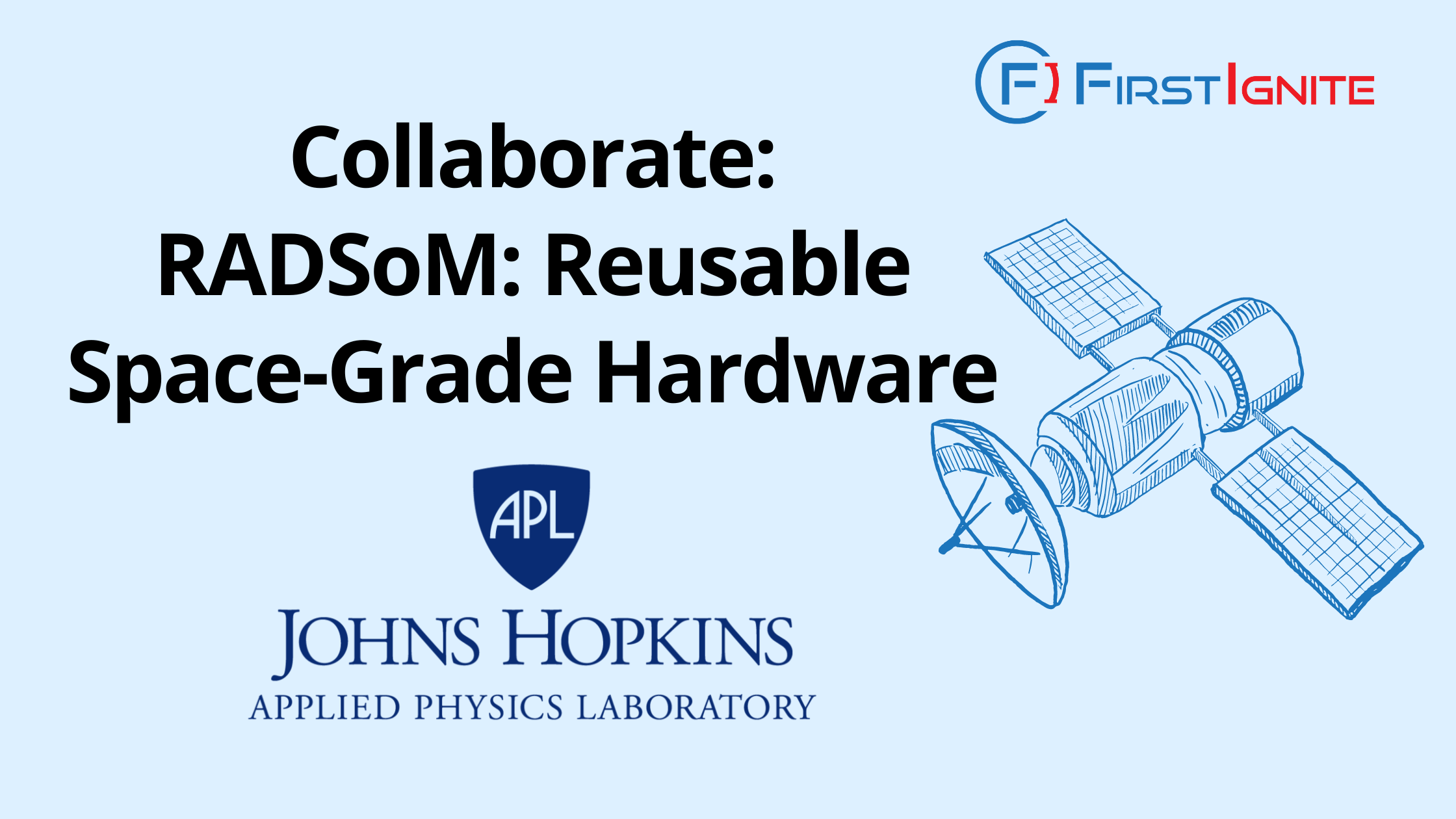 FirstIgnite is supporting the commercialization of Johns Hopkins University Applied Physics Laboratory's new RADSoM technology, which is an innovative approach to space-grade hardware reuse that can significantly reduce design time as well as the cost and risk of increasingly complex board and box designs. RADSoM is the only system on a module in its class designed for the space environment, enabling rapid product development, repairs, and upgrades.
This technology has a wide variety of space applications, including spaceborne computers, radios, modems, instrument processors, and interface electronics. The global space electronics market was valued at $3.3 billion in 2021 and is projected to reach $5.4 billion by 2031.
Johns Hopkins University Applied Physics Laboratory's RADSoM technology is ready for collaboration (licensing, partnerships, industry feedback, etc.). Is your company the right fit? If you'd be available for a conversation with the Johns Hopkins University APL team, you can schedule a time directly on their team's calendar here.