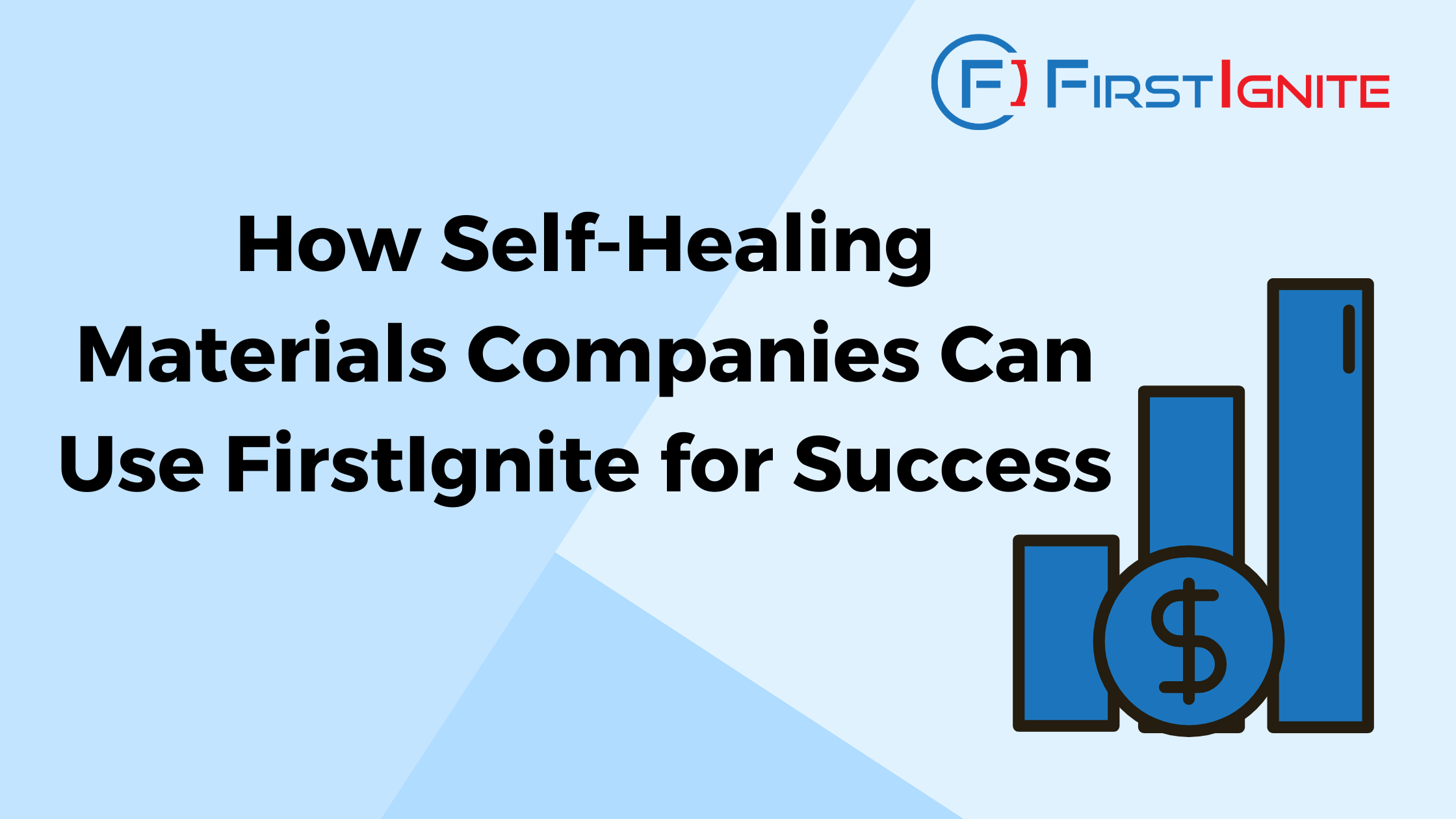 FirstIgnite is an artificial intelligence software which allows self-healing materials organizations to quickly identify companies and contacts specifically interested in their services and to perform in-depth competitor and market analysis.
Quickly Identifying New Customers
It's important for self-healing materials companies to identify potential customers not because of an assumption that the customer has market fit, but rather on concrete reasons why these customers would benefit from a self-healing materials product or service. FirstIgnite's AI-driven platform can profile customers quickly, providing self-healing materials companies with access to precise contact details and comprehensive insights into their roles and responsibilities. This enhances customer acquisition, satisfaction, and loyalty by catering to precise needs while enabling targeted outreach to potential customers seeking specific services.
Conducting a Comprehensive Competitive Analysis
FirstIgnite also enables self-healing materials companies in identifying potential competitors based on their own services. No matter the particular project a team is engaged in, they can rely on FirstIgnite to deliver comprehensive analyses of competitive organizations and an overview of the marketplace as a whole. With FirstIgnite, your organization can pinpoint untapped revenue streams, thereby uncovering new opportunities for growth.

The FirstIgnite software is available for license. Please reach out to our team to inquire about getting a free demo scheduled today!