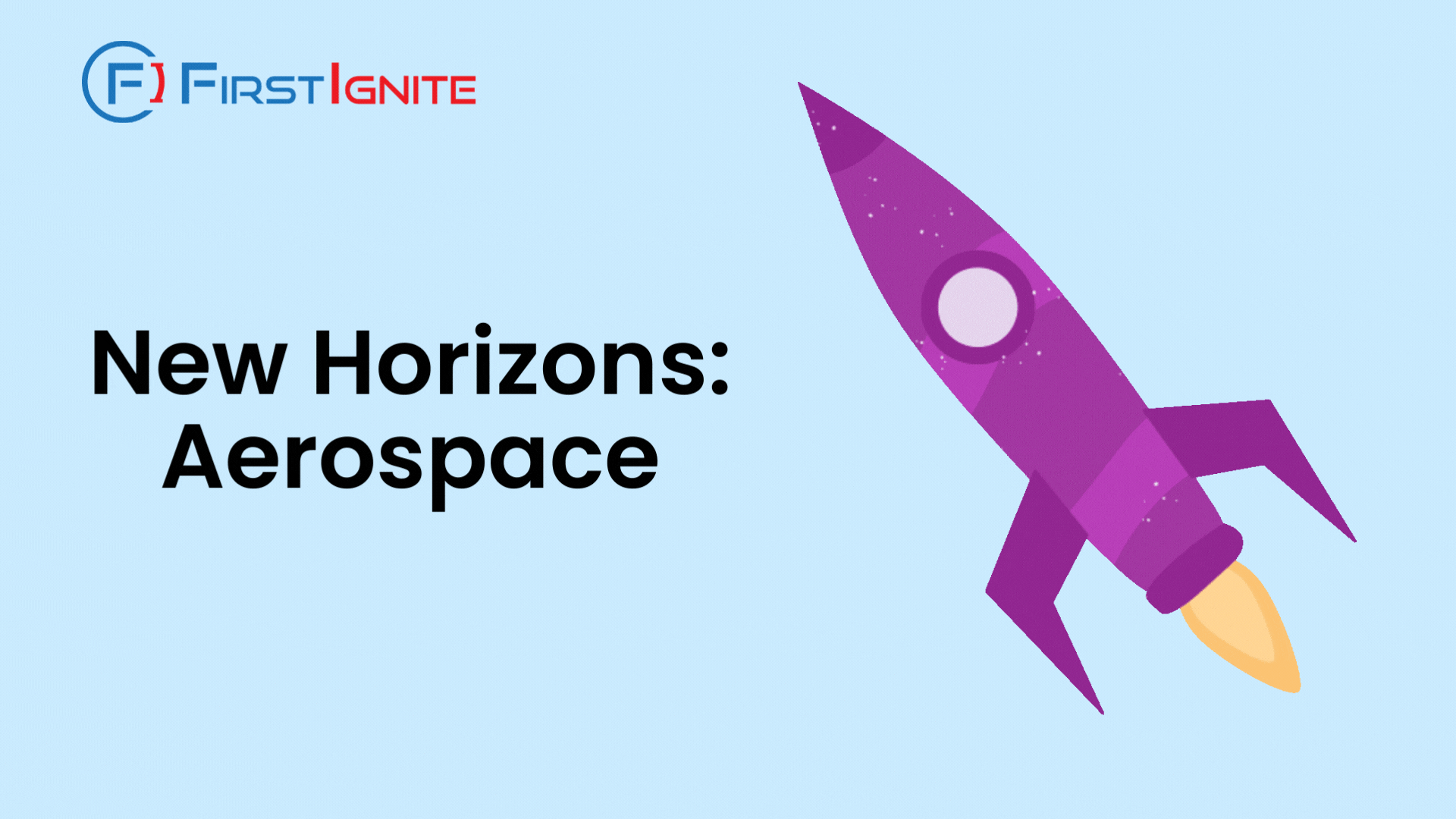 Aerospace began in 1903 with the demonstration of powered, sustained flight by Wilbur and Orville Wright. Since then, the aerospace field has experienced impressive growth due to technological advancements. Today, flight vehicles are developed, researched, and manufactured by the aerospace industry. The global aerospace parts manufacturing market is worth $899.5 billion dollars in 2022 and is expected to reach $1233.2 billion dollars by 2030.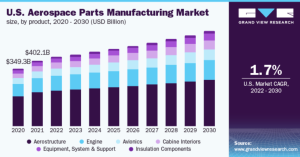 With numerous commercial, industrial, and military applications, aerospace activity is very diverse, and many companies contribute to the industry. Currently, the top aerospace companies include Boeing ($62.286 billion dollar revenue), Airbus ($61.697 billion dollar revenue), and Lockheed Martin ($67.044 billion dollar revenue). In addition, between 2019 and 2021, the amount of venture capital funding for American aerospace and defense startups tripled, reaching $10 billion dollars.
Aerospace experiences constant activity; the total number of passengers carried was 4.5 billion in 2019. By 2036, the International Air Transport Association (IATA) predicts that global passenger numbers will reach 7.8 billion. To meet that demand, the aviation industry continues to increase output. Airbus announced in 2018 that about 37,400 new aircraft are required over the next 20 years.
Furthermore, the space sector of aerospace proves to be an innovative and constantly growing area. In the past 10 years, there were $177.7 billion dollars in investments spread across 1,343 unique space companies. Among the top companies in this sector, SpaceX ($2 billion dollar revenue) launched 31 Falcon 9 rockets in 2021, breaking its record for the number of missions completed in a year.
Today, there are over 9,000 aerospace companies that are receiving massive growth in revenue each year. Campuses need to reach out and form innovation partnerships with these companies in order to stay competitive. FirstIgnite can help your university identify and partner with the specific companies you need to further your research and development in the aerospace industry.