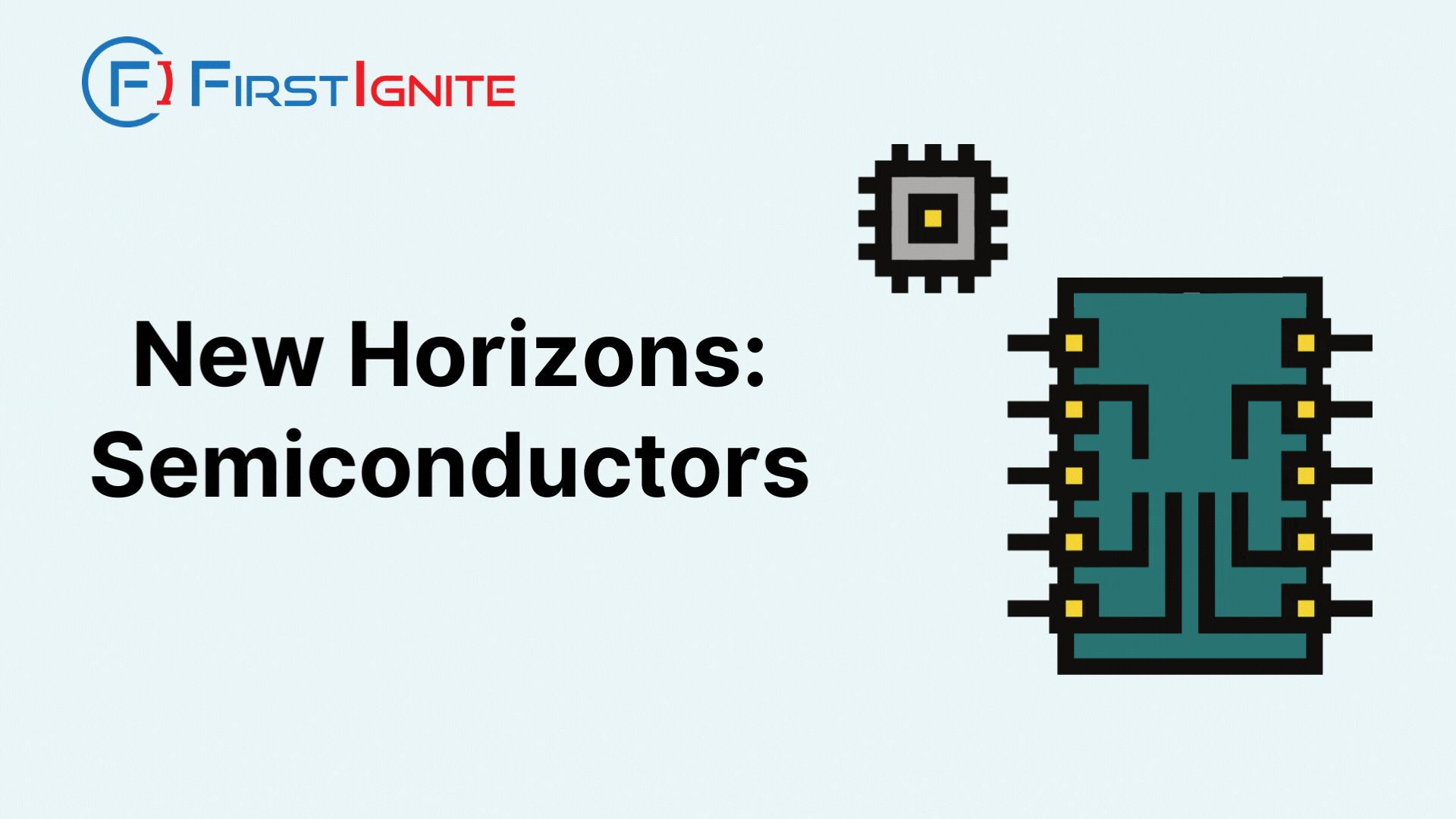 Electronic devices and equipment require semiconductors to regulate electric current flow. As technology advances, more and more semiconductors need to be manufactured. The global semiconductor market is worth $456.79 billion dollars in 2022 and is expected to reach $772.03 billion dollars by 2030.
There are countless applications for semiconductors, including communication systems, computing, healthcare, military systems, transportation, renewable energy, etc. Currently, the top semiconductor companies include Qualcomm ($44.2 billion dollar revenue), Nvidia ($26.914 billion dollar revenue), and NXP Semiconductors ($11.063 billion dollar revenue).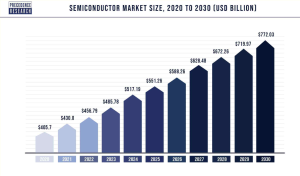 The semiconductor industry is growing at a rapid rate, increasing from the $335.2 billion dollar market size in 2015 and will grow to over $772 billion by the end of the decade. Around 1.14 trillion semiconductor chips were sold worldwide in 2021, which is about 140 chips for every person on the planet, or 130 million per hour. Semiconductor companies are finding it difficult to keep up with the high demand. Venture investment in semiconductor startups reached $2.6 billion dollars across 75 companies in 2021.
Today, there are over 5,000 semiconductor companies that collectively will have over $300 billion new dollars to spend every year over the next 10 years. Reaching out and connecting with them in order to form innovation partnerships is crucial for your campus. FirstIgnite can help your university identify and partner with the semiconductor companies you need to further your research and development in the semiconductor industry.