During the week of 5/8-5/12 some of our team got together in Traverse City, MI to celebrate Northern Michigan Startup Week. The focus was on water innovation, which is something we've spent a lot of time with while supporting our university clients.
Universities were in attendance, including the University of Michigan, Michigan State University, Michigan Technological University, Central Michigan University, Grand Valley University and local school Northwestern Michigan College.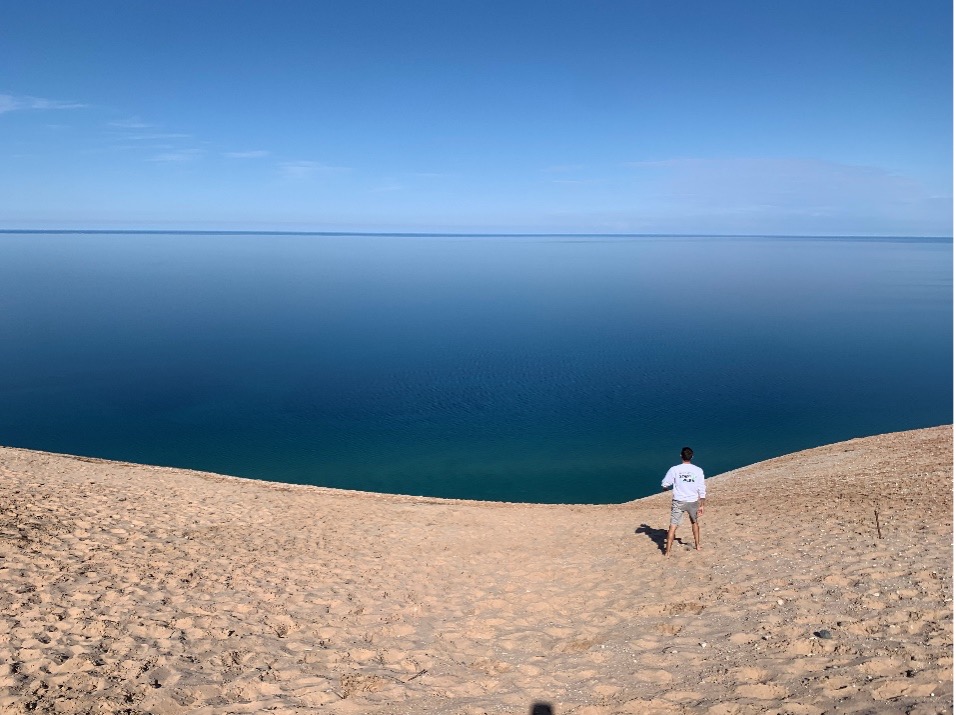 The new research corridor in Traverse City, MI focused on water innovation was celebrated. (https://www.nmc.edu/news/2022/10/firc-mou.html)  This facility will also aim to offer the first network of electric boat charging stations in the country.  For any of our university readers out there, if your campus has water innovation, Traverse City is ready to support it!
Our team visited the university startup pitch where a team from Michigan Tech took home the top prize. Additionally, we visited the Sleeping Bear Sand Dunes National Lake Shore. This is an incredible place to visit and helps one visualize just how important it is to protect our fresh water resources.
We're excited to be part of the startup community in northern Michigan and look forward to helping future water innovations get from campus to market in order to protect and enhance the water!