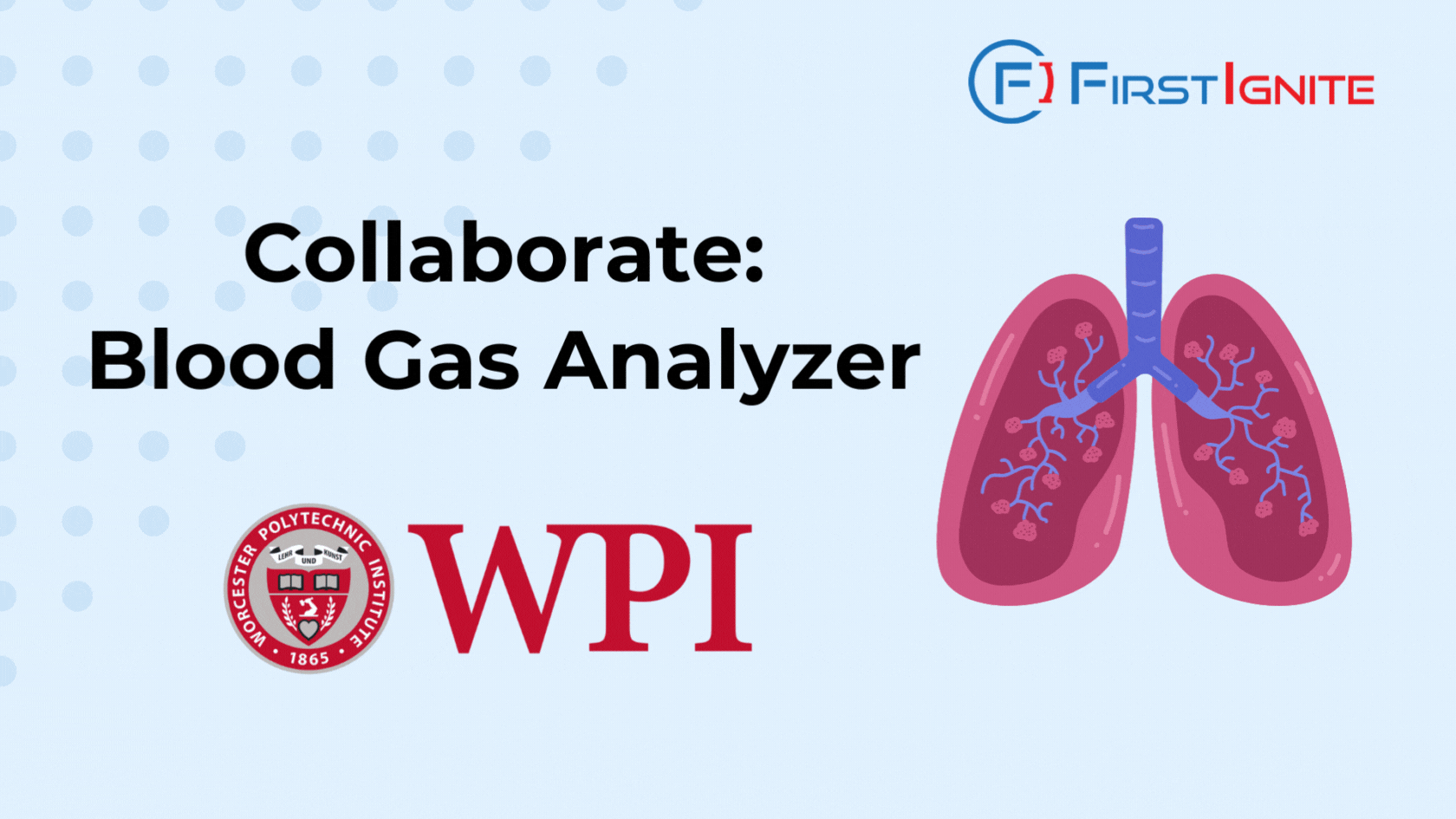 FirstIgnite is supporting the commercialization of Worcester Polytechnic Institute's new blood gas analyzer technology – the Luminescence Oxygen Sensor (LUO). This cost-efficient, miniaturized device can wirelessly and continuously monitor oxygen parameters for patients with fragile respiratory status, allowing for at-home management. The LUO's advantage is that it measures PtcO2 as rapidly as oxygen saturation, making PtcO2 data readily available through wireless communication for prompt clinical decision-making.
This technology is beneficial for patients with conditions such as high-risk newborns, asthma, COPD, sleep disorders, Covid-19, and other respiratory illnesses. In 2022, the market for blood gas and electrolyte analyzers was valued at $2.98 billion and is expected to increase to $3.75 billion by 2026.
Worcester Polytechnic Institute's blood gas analyzer technology is ready for collaboration (licensing, partnerships, industry feedback, etc.). Is your company the right fit? If you'd be available for a conversation with the Worcester Polytechnic Institute team, you can schedule a time directly on their team's calendar here.