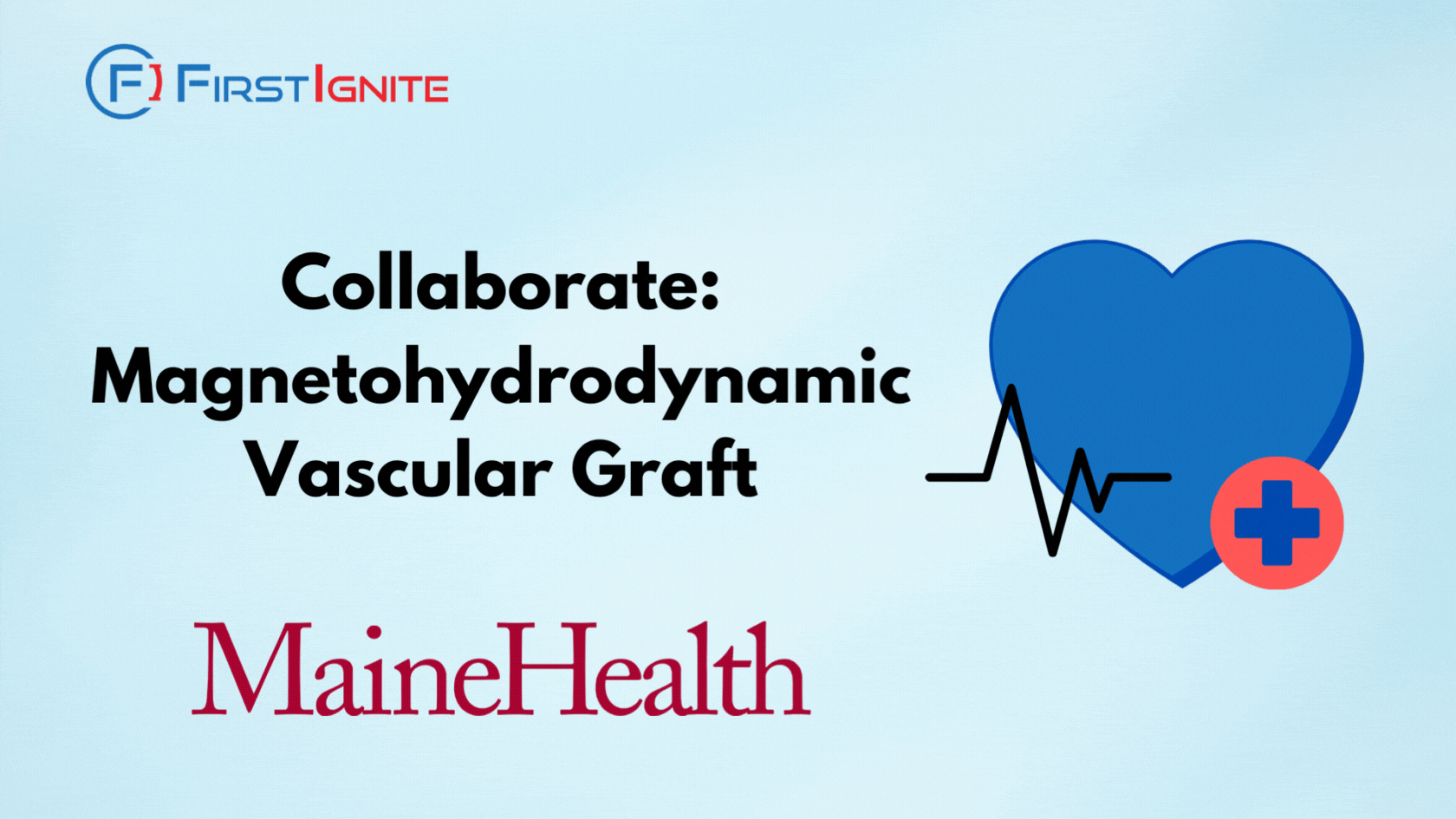 FirstIgnite is supporting the commercialization of MaineHealth's new magnetohydrodynamic vascular graft technology. The medical device uses magnetohydrodynamic principles to generate forward fluid flow with an in situ electric current perpendicular to a magnetic field and no moving parts. Furthermore, the device brings superior clinical outcomes for those with cardiovascular conditions, reducing significant adverse effects, repeat hospitalizations, and improving quality of life and lifespan.
This technology is applicable to heart surgery, AV fistulas, peripheral vascular reconstruction, solid organ transplant, and venous reconstructions following tumor resection. The market for cardiovascular devices is growing rapidly, valued at $52.90 billion in 2021 and projected to reach $92.51 billion by 2030.
MaineHealth's magnetohydrodynamic vascular graft technology is ready for collaboration (licensing, partnerships, industry feedback, etc.). Is your company the right fit? If you'd be available for a conversation with the MaineHealth team, you can schedule a time directly on their team's calendar here.