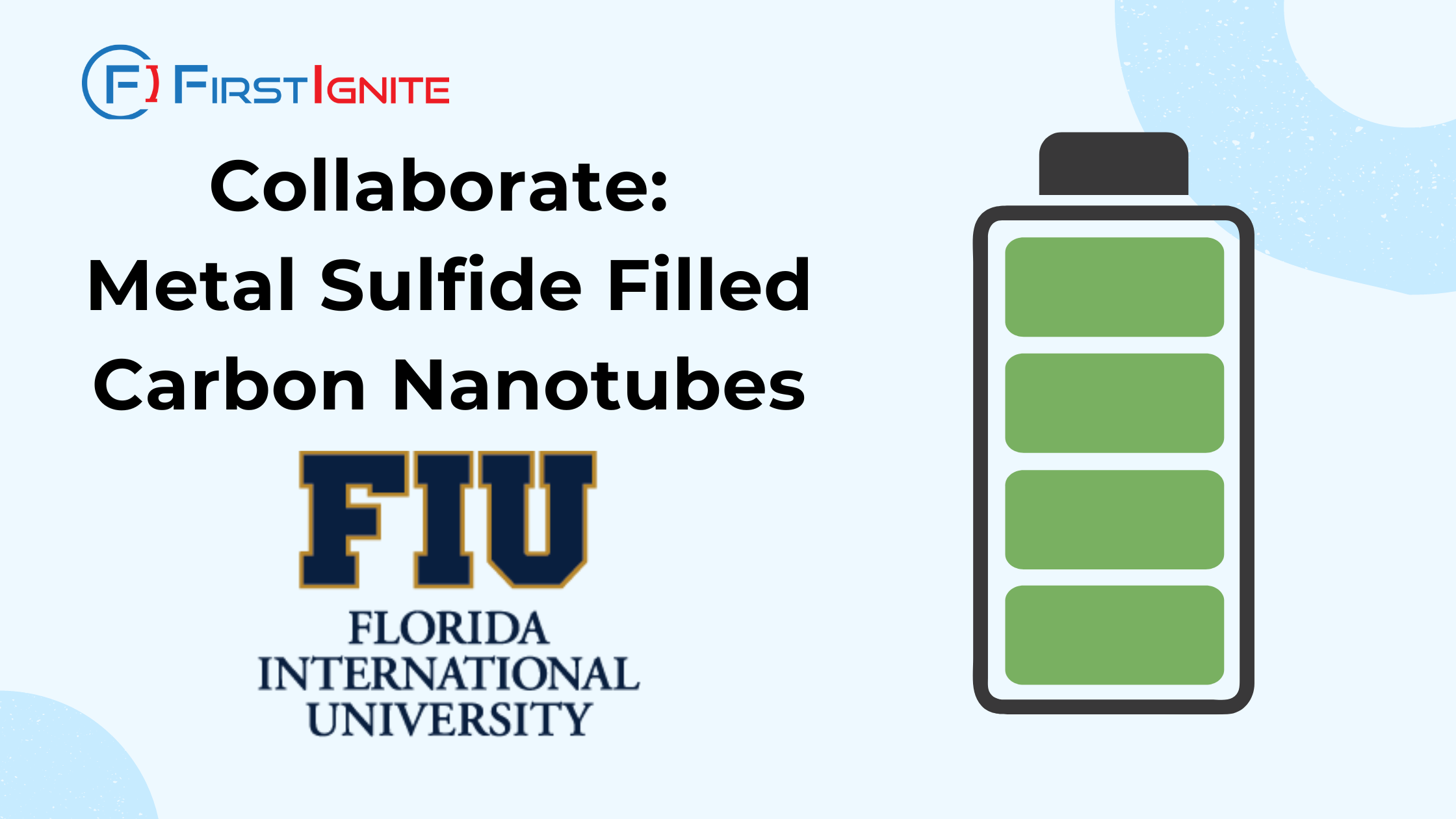 FirstIgnite is supporting the commercialization of Florida International University's new one-step filling process for carbon nanotubes. The benefits of this process include that it can be scaled up, yields high purity filled carbon nanotubes (CNTs), can encapsulate metal-sulfide nanowires of up to 30 micrometers or more in length, the filling rate and ratio, as well as the length and average diameter can be controlled, the CNTs are directly grown on the carbon-based substrate, no glue or binder are needed, and the CNTs have excellent lithium storage capability.
This technology is applicable to lithium-ion batteries (LIBs), sodium-ion batteries (SIBS), and nano breakers for electronic devices. As of 2022, the global lithium-ion battery market is worth $48.19 billion and is expected to reach $182.53 billion by 2030.
Florida International University's one-step filling process for carbon nanotubes is ready for collaboration, and they are looking for industry feedback on their research and potential future collaboration (licensing, partnerships, industry feedback, etc.). Is your company the right fit? If you'd be available for a conversation with the Florida International University team, you can schedule a time directly on their team's calendar here.