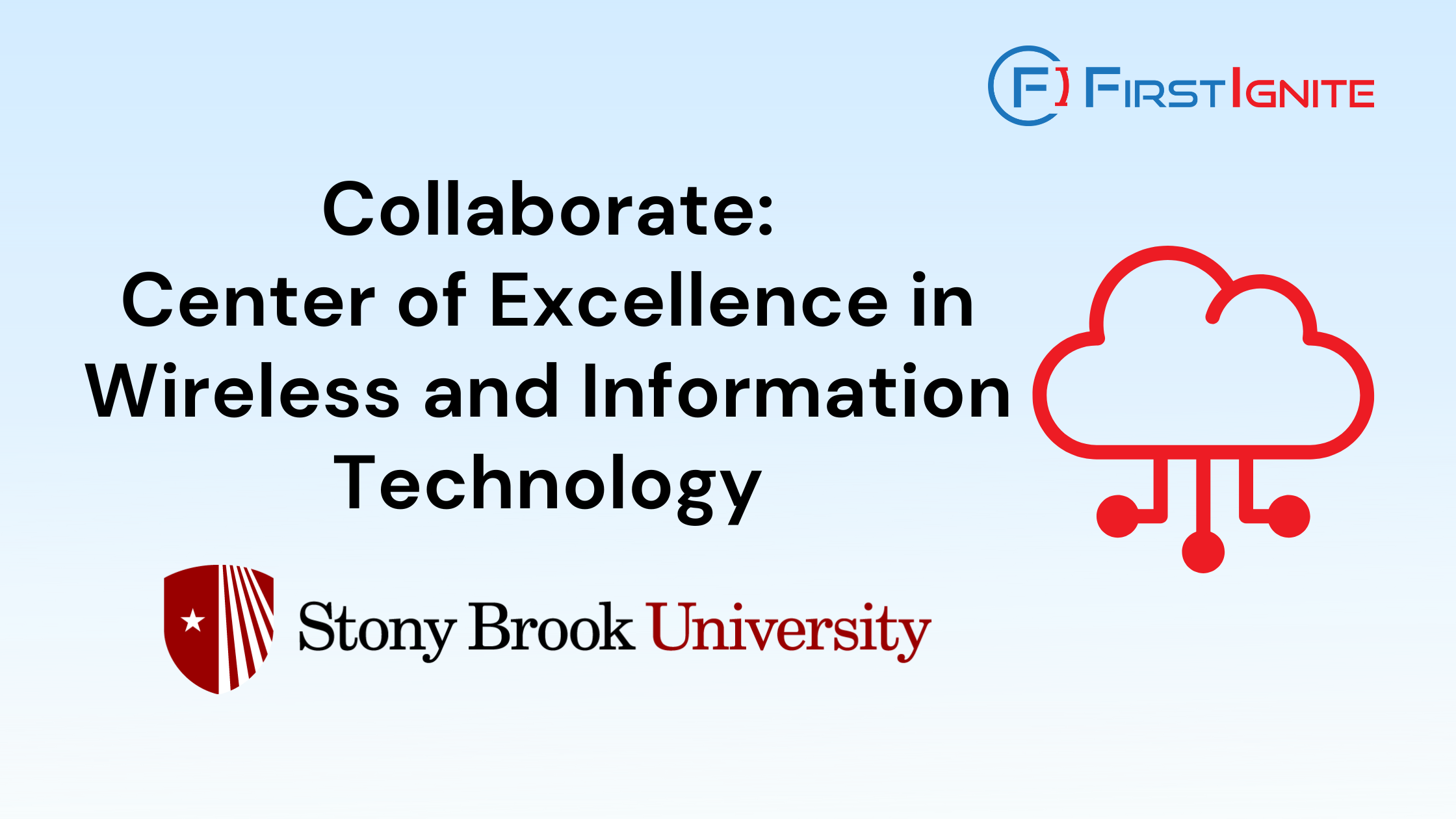 Stony Brook University's Center of Excellence in Wireless and Information Technology (CEWIT) has partnered with FirstIgnite to connect with companies seeking collaborative support. This partnership offers a range of benefits, including industry collaboration, project sponsorship, field testing, access to workshops, commercialization support, and opportunities for internship programs and community outreach to cultivate the next generation of workforce.
CEWIT excels in conducting interdisciplinary research and development in wireless and information technology. The Center specializes in wireless and information technology solutions for industries including healthcare, defense and security, and sustainability.
The Stony Brook team is seeking industry collaboration. If your company is interested in exploring a partnership, you can schedule a conversation with the Stony Brook University team directly through their team's calendar here.