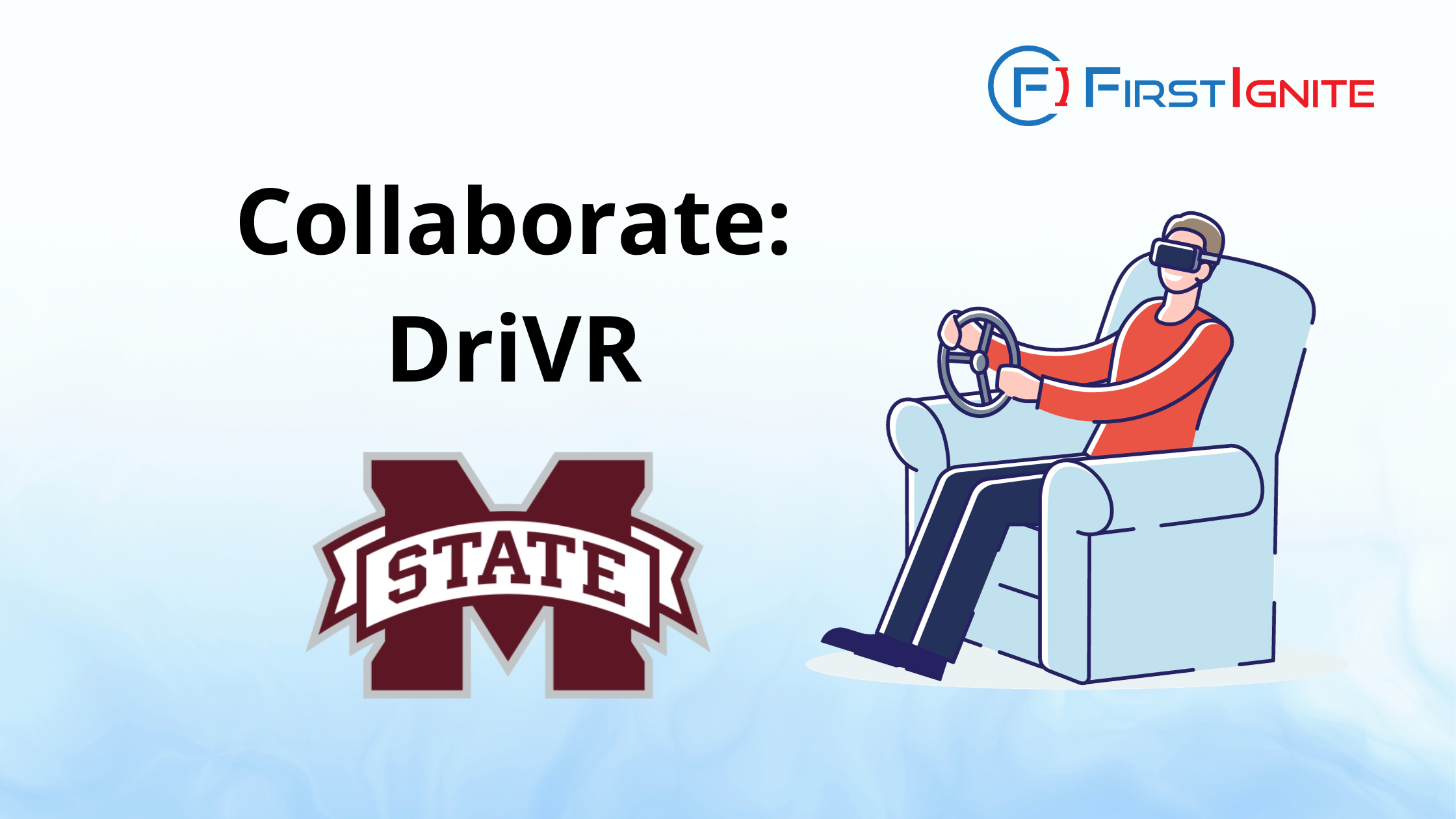 FirstIgnite is supporting the commercialization of Mississippi State University's DriVR technology, which is a virtual reality (VR) software application that prepares individuals with disabilities for real-world driving, with personalized scenarios to boost confidence, decrease anxiety, and enhance independence and employment prospects.
This technology is applicable to rehabilitation programs for people with disabilities, schools or other institutions teaching driving skills to people with disabilities, and personal use by individuals with disabilities keen to learn how to drive. The global virtual reality in healthcare market was worth $2.14 billion in 2019 and is expected to reach $33.72 billion by 2027.
Mississippi State University's DriVR technology is ready for collaboration (licensing, partnerships, industry feedback, etc.). Is your company the right fit? If you'd be available for a conversation with the Mississippi State University team, you can schedule a time directly on their team's calendar here.