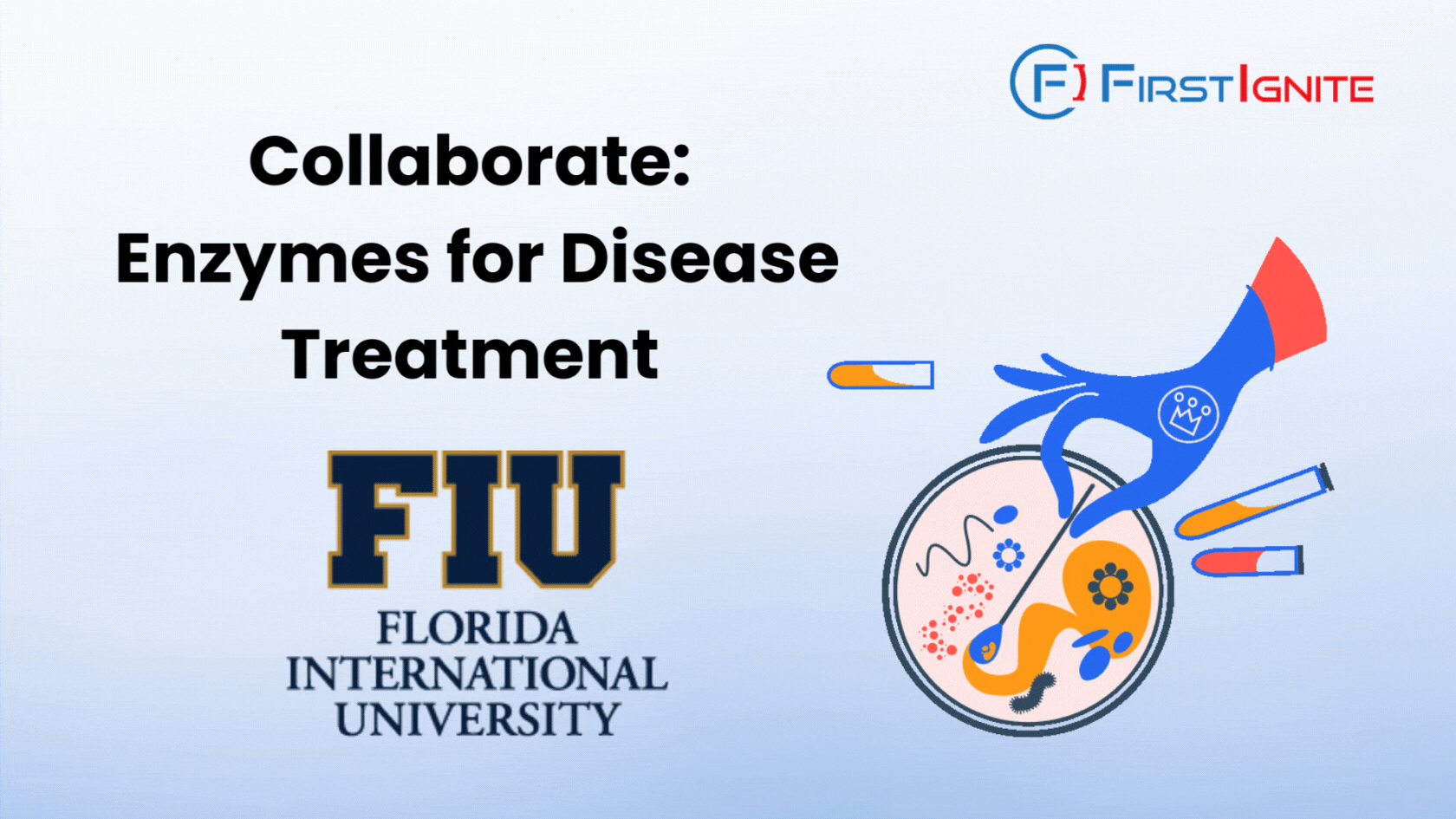 FirstIgnite is supporting the commercialization of Florida International University's new enzyme technology for disease treatment. This technology effectively and selectively inhibits fucosyltransferase (FTVI and FTVII) with no effect on other enzymes.
This technology prevents, manages, and treats a variety of conditions that involve cell surface glycans, including acute and chronic inflammatory conditions, congenital/genetic diseases, infectious diseases, autoimmune diseases, toxic injuries, cancer, trauma, and acute and chronic vascular conditions. In 2021, the global market for infectious disease therapeutics was valued at $115 billion; it is anticipated to reach $167 billion by 2030.
Florida International University's enzyme technology for disease treatment is ready for collaboration (licensing, partnerships, industry feedback, etc.). Is your company the right fit? If you'd be available for a conversation with the Florida International University team, you can schedule a time directly on their team's calendar here.