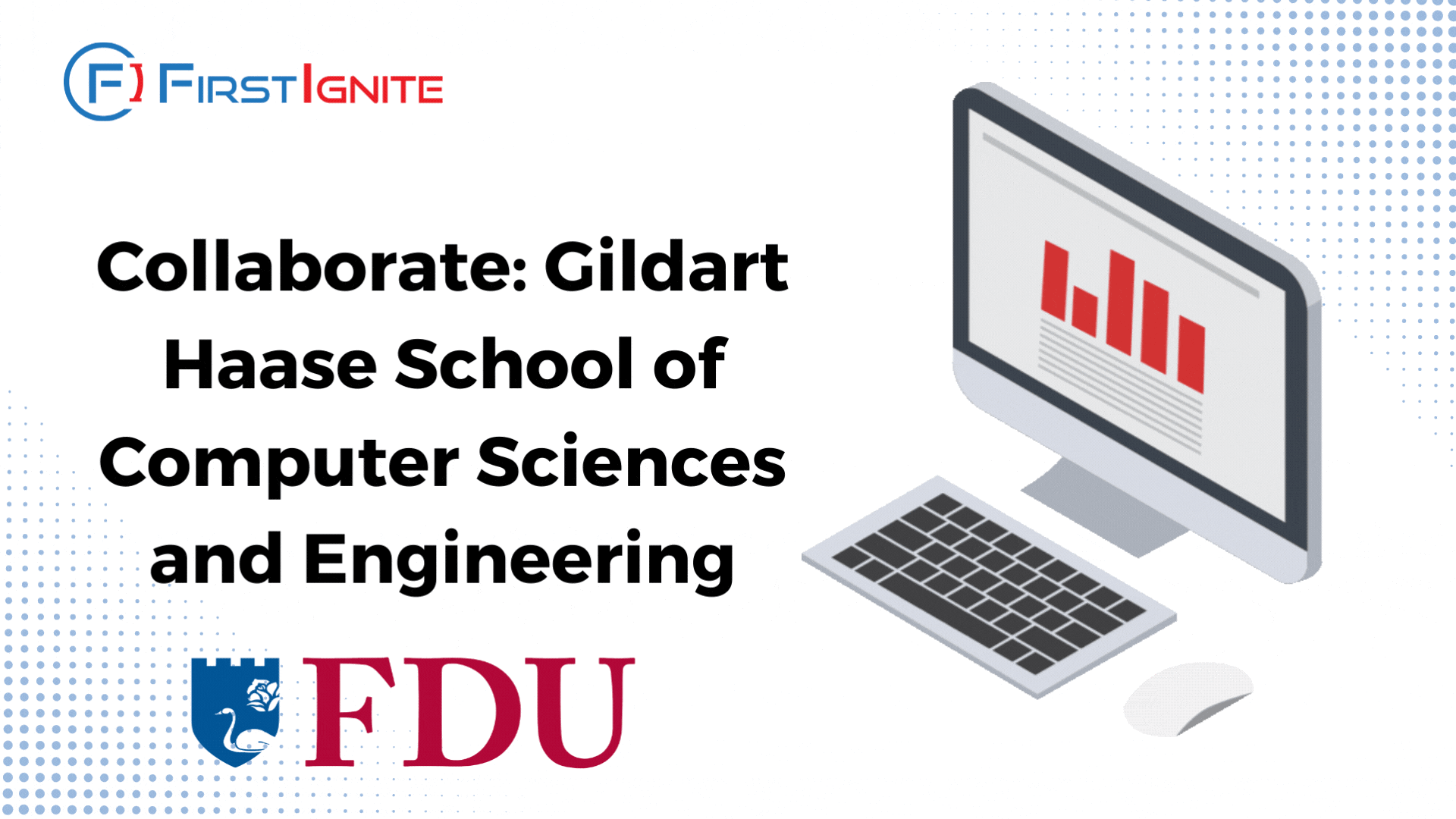 Fairleigh Dickinson University has teamed up with FirstIgnite to find corporate leaders, experiential learning opportunities, sponsorship and/or mentorship of Senior Capstone Projects through real-world projects and funding of materials, tools, and equipment needed for the projects, and of stipends for students and/or mentors, and collaboration in research, intellectual property, and product development for their Gildart Haase School of Computer Sciences and Engineering (GHSCSE).
Home to top-notch researchers, authors, inventors, and consultants​, students of the GHSCSE are prepared for challenging careers in high-tech industries and for selective graduate school admissions. The school's programs and initiatives have been recognized and supported by state and federal agencies, including the National Science Foundation.
FirstIgnite is looking for companies to help accomplish their objectives through collaboration and project sponsorship. Is your company the right fit? If you are interested in a conversation with the Fairleigh Dickinson University team, you can schedule a time directly on their team's calendar here.