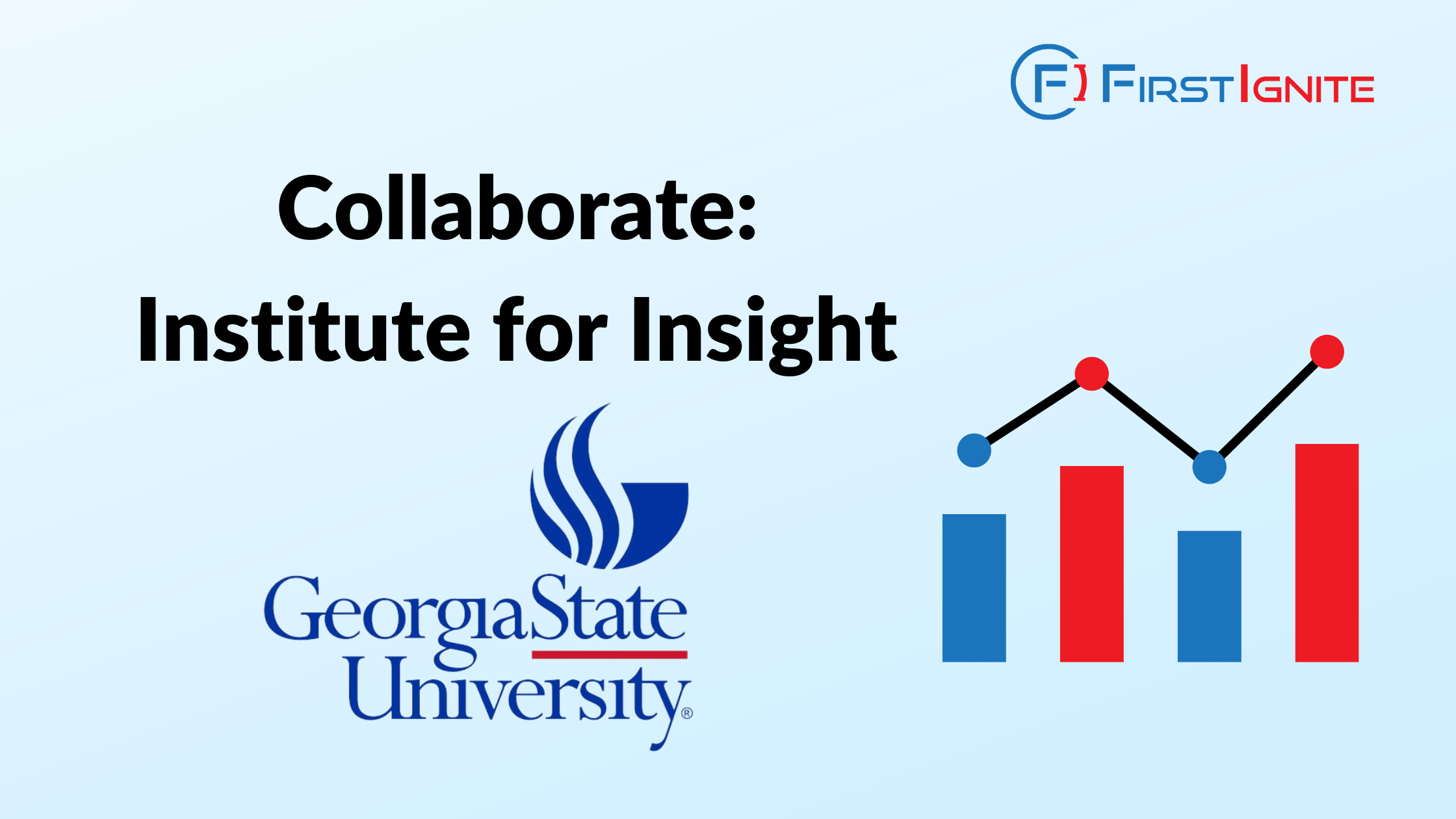 Georgia State University's Institute for Insight at the Robinson College of Business has partnered with FirstIgnite to identify companies that are interested in sponsoring experiential learning projects to their Master of Science and Data Analytics students. The Institute for Insight fosters collaboration among students, faculty, and companies to tackle problems using edge analytics, statistics, computer science, and big data technologies.
The Master of Science and Data Analytics program offered by the Institute for Insight plays a crucial role in equipping students with the skills needed to acquire, organize, and model data sets effectively. By enabling students to develop the ability to formulate insightful questions, this program empowers decision-making in both corporate and non-corporate environments. Given the growing significance of data-driven insights, this program holds exceptional importance for the future.
The Georgia State University team is seeking corporate partnerships today. If your company is interested in exploring a partnership, you can schedule a conversation with the Georgia State University team directly through their team's calendar here.