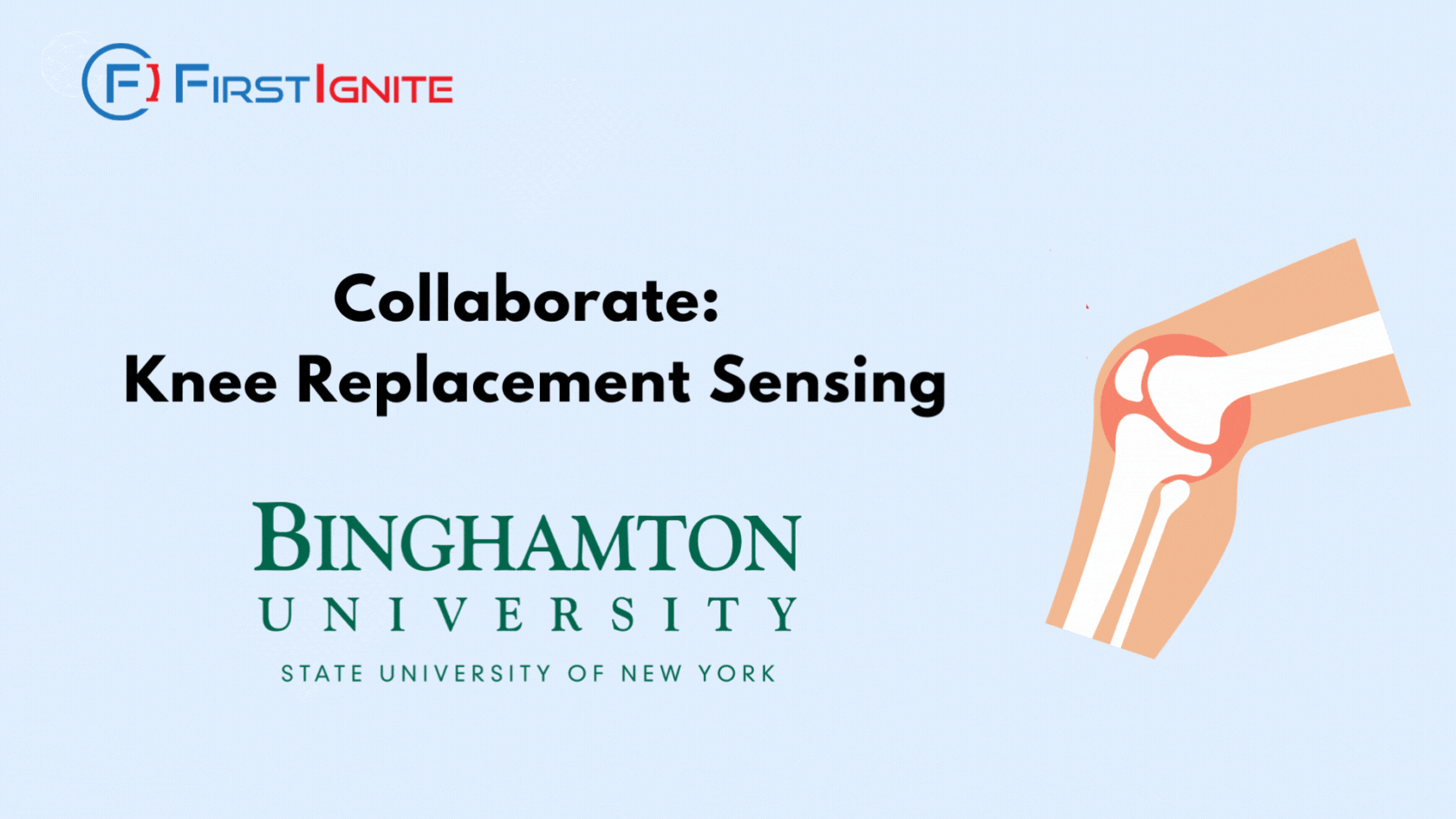 FirstIgnite is supporting the commercialization of Binghamton University's new technology for knee replacement sensing. This technology allows for the continuous and optimal monitoring of the load on the knee, which is highly desirable for understanding the condition of an existing implant. Furthermore, the technology enables harvesters to be designed for low cost, high sensitivity, high power density, and biocompatibility, making them ideal for implant use.
The knee replacement market continues to grow due to an increasing elderly population and the development of new technologies like this one. The global knee replacement market size was worth $9.8 billion in 2021 and is expected to increase to $16.1 billion by 2030.
Binghamton University's technology for knee replacement sensing is ready for collaboration (licensing, partnerships, industry feedback, etc.). Is your company the right fit? If you'd be available for a conversation with the Binghamton University team, you can schedule a time directly on their team's calendar here.