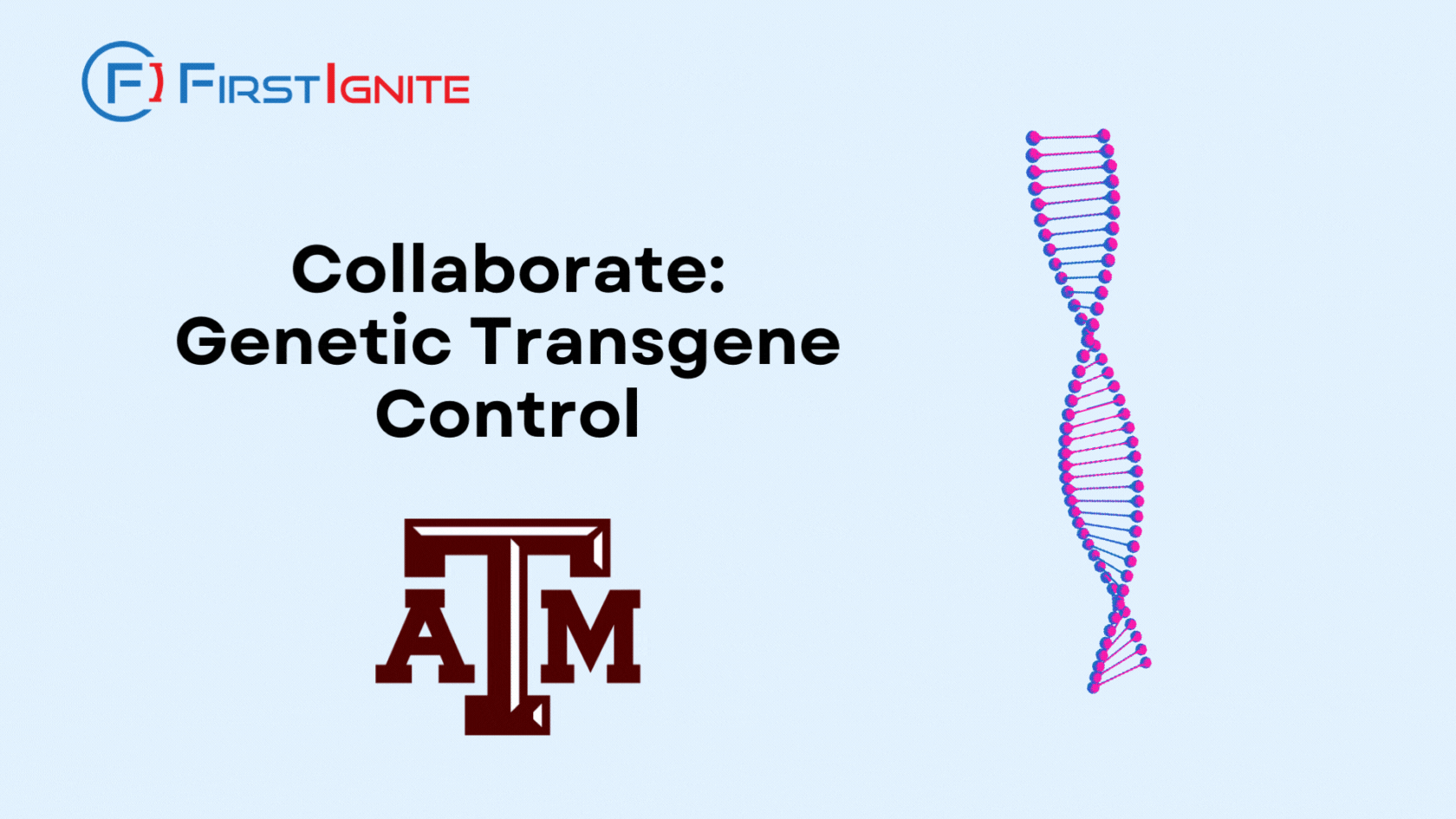 FirstIgnite is supporting the commercialization of Texas A&M University's Agrilife Extension's new technology for genetic transgene control. This technology is capable of using genetic strategies to control vector-borne diseases, invasive species, and unwanted species in plants. With this technology, genetic modifications in plant disease vectors can be made temporary for testing purposes, especially in controlling vector-borne diseases. Plus, genetically engineered plants could be programmed to eliminate the transgene from subsequent generations in effort to control downstream use of proprietary technology.
As of 2021, the global gene editing market was worth $5.4 billion and is expected to reach $19.9 billion by 2028. The development of new genetic technologies like Texas A&M's is contributing to major advances in this market.
Texas A&M University's technology for genetic transgene control is ready for collaboration (licensing, partnerships, industry feedback, etc.). Is your company the right fit? If you'd be available for a conversation with the Texas A&M University team, you can schedule a time directly on their team's calendar here.