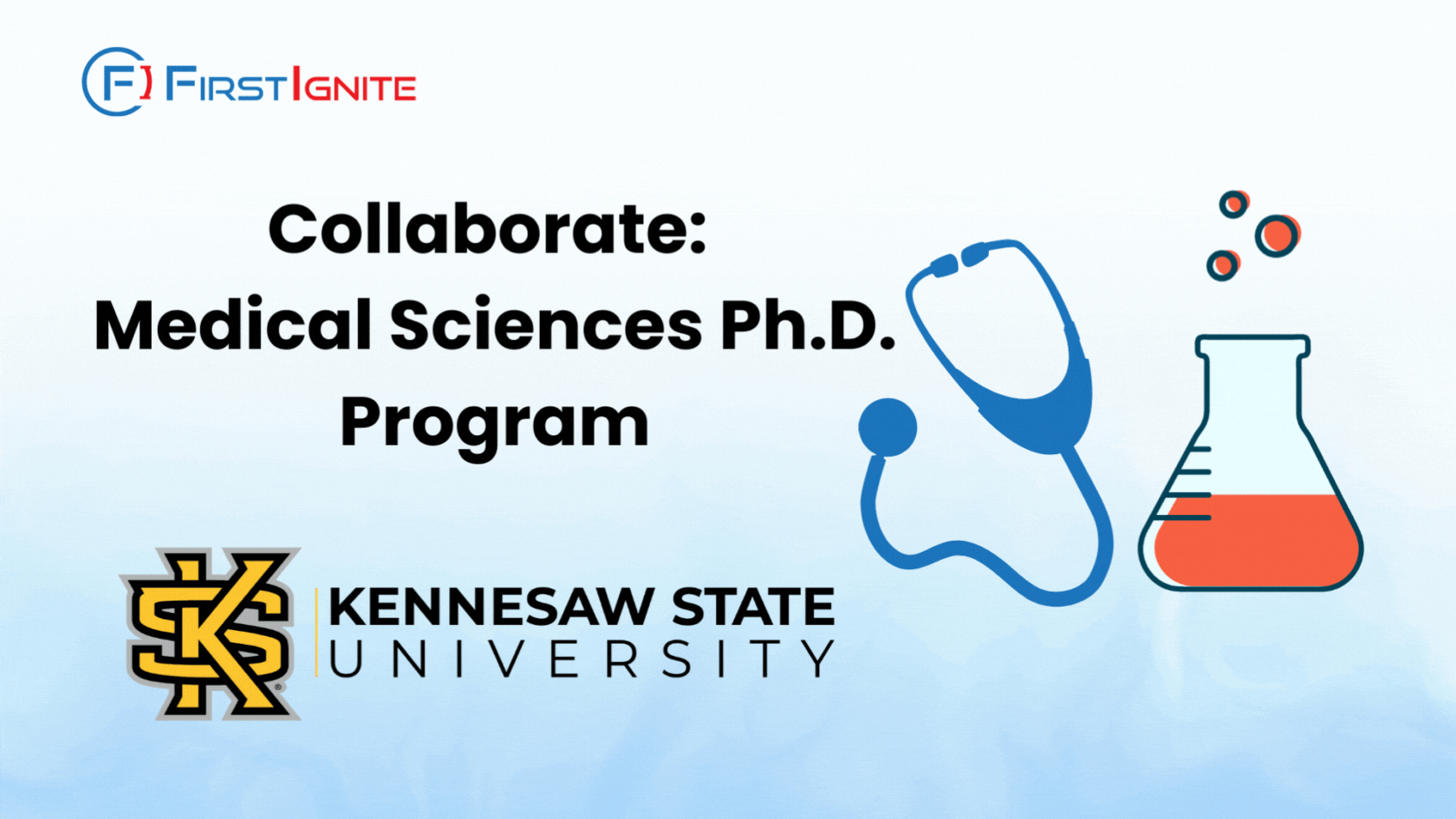 Kennesaw State University has partnered with FirstIgnite to find collaborative partners for their Medical Sciences Ph.D. Program. The program provides Ph.D. candidates with industry-focused skills, projects, and programs to better prepare them for corporate careers. The curriculum covers subjects such as scientific communication, drug discovery and development, and provides opportunities for dissertation research and seminars.
Medical scientists conduct research on human diseases and the improvement of human health. As this field continues to grow, this program is increasingly important. The Georgia Department of Labor recognizes Medical Scientists as one of the "Hot Careers" in Atlanta, projecting a 21% increase in job growth over the next decade, leading to over 200 new job opportunities each year.
Kennesaw State University is in the process of establishing new partnerships with companies like yours. Would your company like to be an affiliate? If you are interested in a conversation with the Kennesaw State University team, reach out to us on our website's homepage, you can schedule a time directly on their team's calendar here.