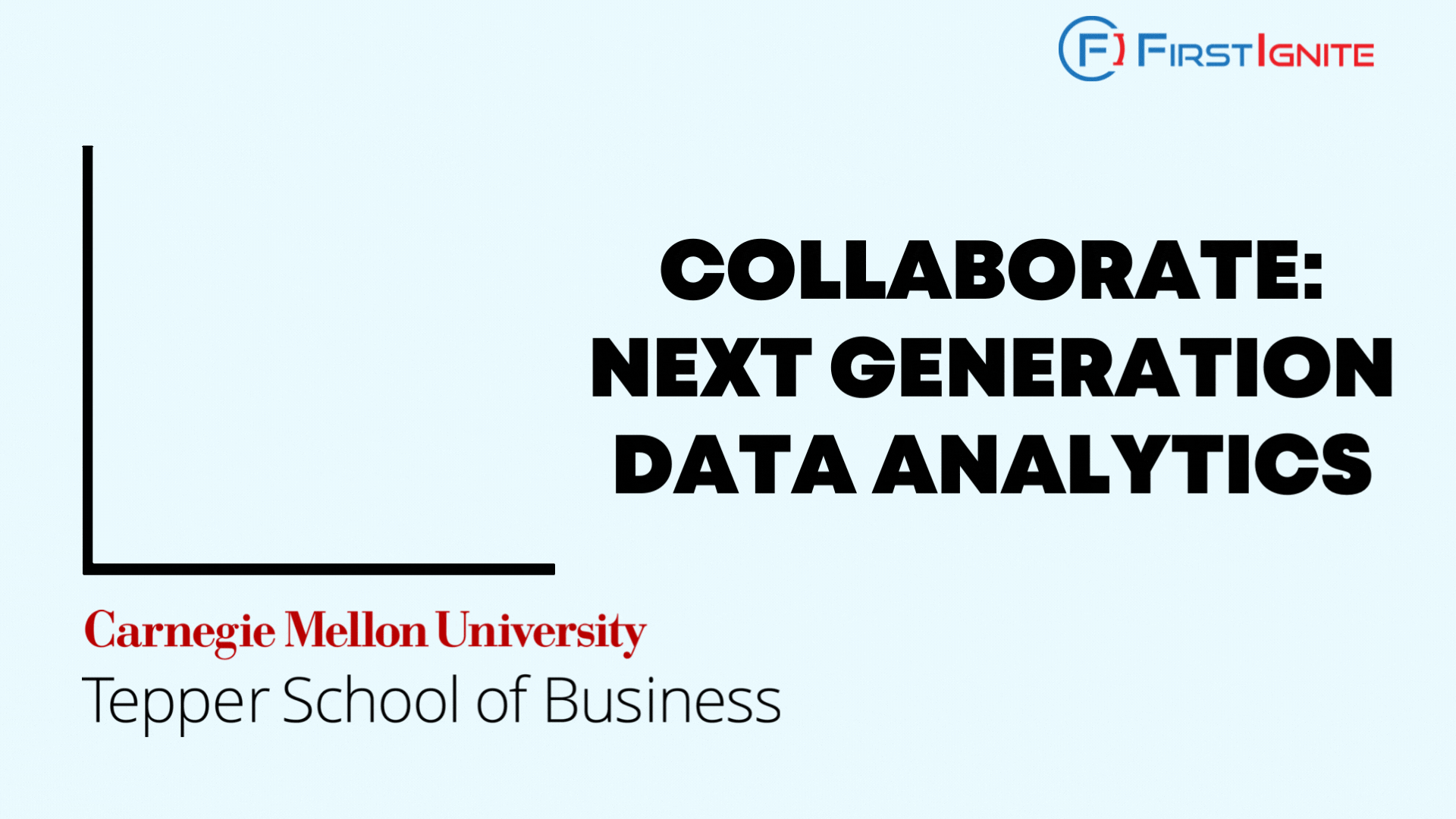 The Tepper School of Business, located at Carnegie Mellon University, is ranked number 5 in undergraduate business programs by the U.S. News & World Report. Furthermore, the Tepper School of Business is an excellent research institution, constructing innovative ideas and generating knowledge that improves society and strengthens business practices. Since 2008, over 400 startups have been formed out of Tepper. With constant innovation happening, the university understands the importance of creating partnerships with industry leaders to provide their students with practical learning opportunities in data analytics.
The Tepper School of Business prepares students to be the next generation of leaders in data analytics in an ever-fluid and advancing business world. According to the U.S. News & World Report, their business analytics MBA program is #2 in the United States.
The Tepper School of Business team has partnered with FirstIgnite to help identify industry collaboration opportunities in the form of project sponsorships for experiential learning opportunities and capstone projects. This is an opportunity to collaborate with the next generation of data analytics leaders who are being taught cutting-edge approaches to data analysis including machine learning and optimization, data management programs, and utilizing obtained data in decision making. Partnering with students can be very impactful. Experiential learning projects, where a student team tackles a challenge your company is working on, are a great way to source new ideas and talent.
FirstIgnite is looking for companies to help accomplish these objectives through collaboration and project sponsorship. Is your company the right fit? If you'd be available for a conversation with the Carnegie Mellon University team, we can coordinate a conversation with the university.