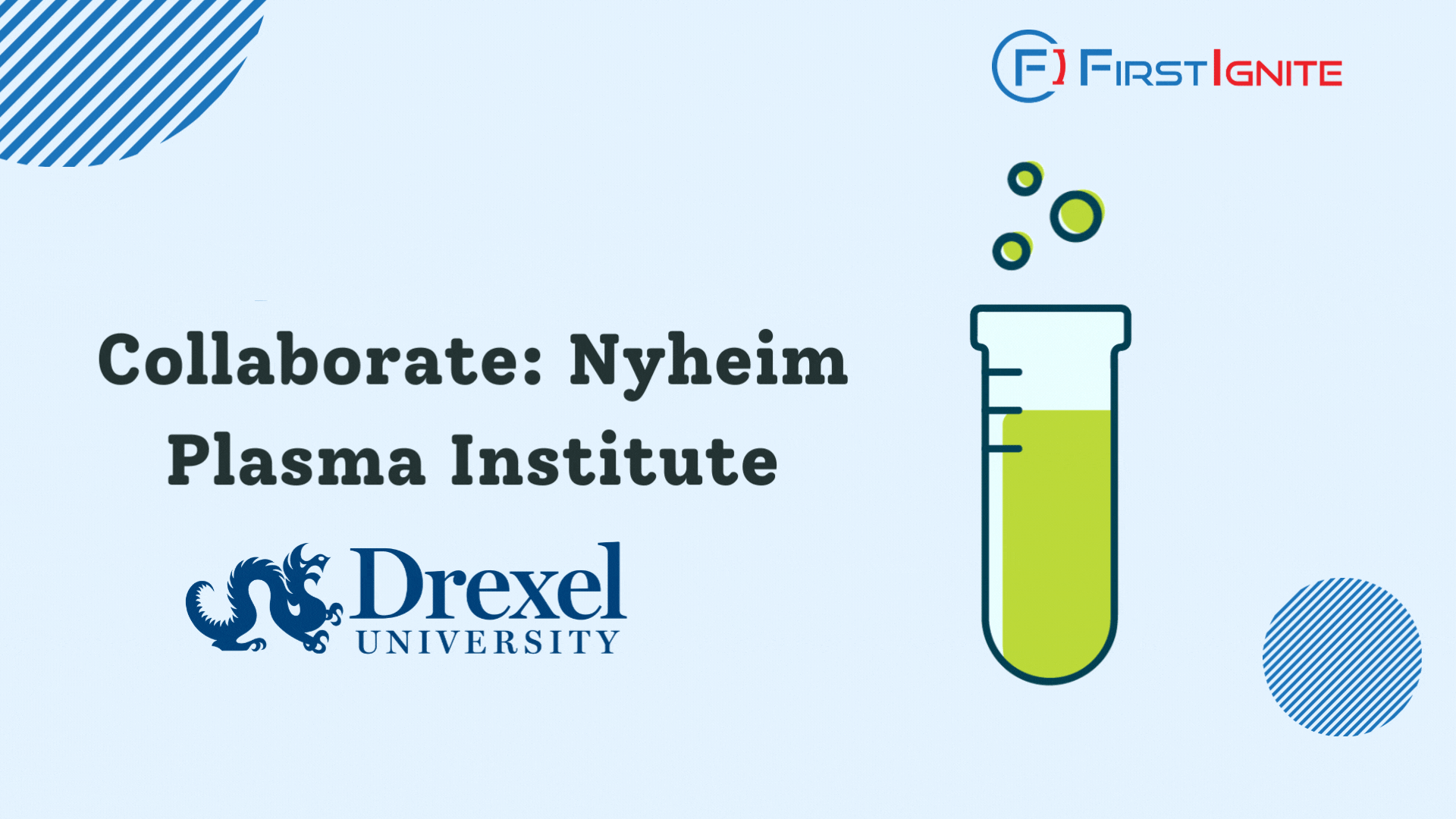 Drexel University has partnered with FirstIgnite to find licensing opportunities and collaborative research engagements for their Nyheim Plasma Institute. Since 2002, the Nyheim Plasma Institute has been at the forefront of cold plasma technology research and development. Drexel researchers have developed novel concepts and engineering approaches for leveraging non-thermal plasma technology for industrial applications. This technology is applicable to fuel conversion, fuel desulfurization and cleaning, carbon dioxide sequestration, hydrogen production, and waste to energy conversion. In addition, they have invented processes for plasma-stimulated incorporation of natural gas into liquid fuel. Their core expertise in atmospheric plasma technology is also relevant to emerging needs in agriculture, water treatment, and food processing safety.
The cold plasma market was worth $1.6 billion in 2021 and is expected to grow to $2.2 billion by 2026. The cold plasma market continues to grow because of its need in a variety of industries, such as semiconductors, electronics, textiles, medicine, and agriculture.
The Nyheim Plasma Institute's research puts Drexel University at an advantage in this industry, advantages ready to be developed for transition into the marketplace. Is your company the right fit for collaboration? If you are interested in a conversation with the Drexel University team, you can schedule a time directly on their team's calendar here.