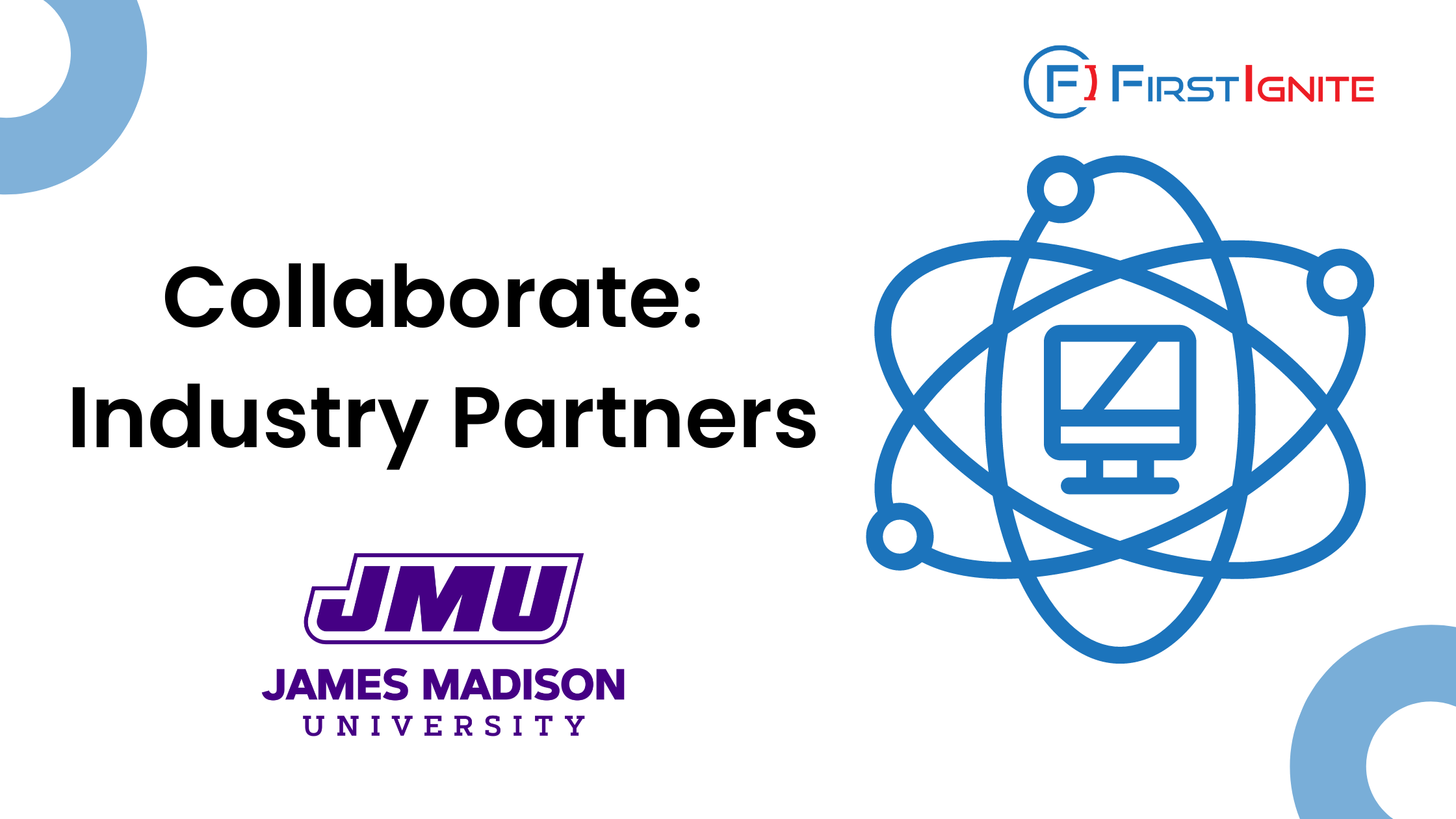 James Madison University has partnered with FirstIgnite to find industry partners for collaboration opportunities for their College of Integrated Science and Engineering (CISE). A community of insightful and adaptable problem-solvers, the CISE is looking for collaborations regarding student recruitment, corporate information sessions, and speaker sessions.
By combining computer science, engineering, and integrated sciences, the CISE has created a unique education environment emphasizing hands-on learning. By joining their partners program, your company can raise its profile, gain brand awareness, convey its corporate values, and connect with a pool of talented future employees.
The CISE is in the process of establishing new partnerships with companies like yours. Would your company like to be an affiliate? If you are interested in a conversation with the CISE team, reach out to us on our website's homepage, you can schedule a time directly on their team's calendar here.