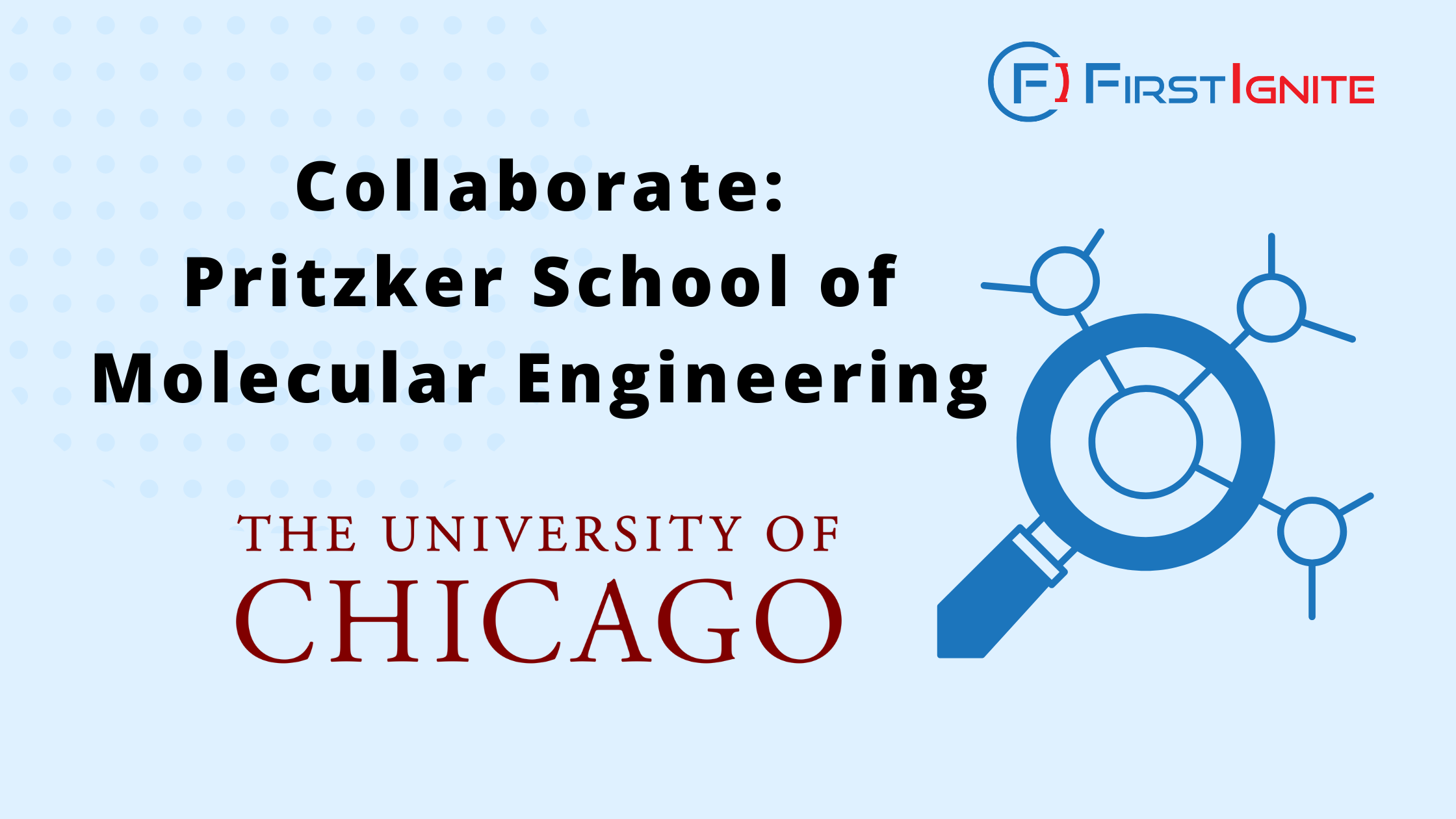 The University of Chicago has partnered with FirstIgnite to find material companies interested in collaboration with their Pritzker School of Molecular Engineering (PME), which applies molecular-level science to device, process, and technology design. The PME focuses on equipping the next generation of scientists and engineers with cross-disciplinary knowledge and skills. By leading in research and education, the PME drives innovation, tackles significant technological challenges, and inspires novel applications of molecular-level science.
The PME encompasses a wide range of disciplines, including quantum engineering, biotechnology and immunoengineering, advanced materials, energy storage, and ensuring a clean global water supply. Within their labs, synthetic vaccines have been developed and have demonstrated effectiveness in stimulating the immune system against certain cancers (like lymphoma) and pathogenic bacteria such as strep.
The University of Chicago team is seeking industry collaboration through capstone project sponsorship. If your company is interested in exploring a partnership, you can schedule a conversation with the University of Chicago team directly through their team's calendar here.