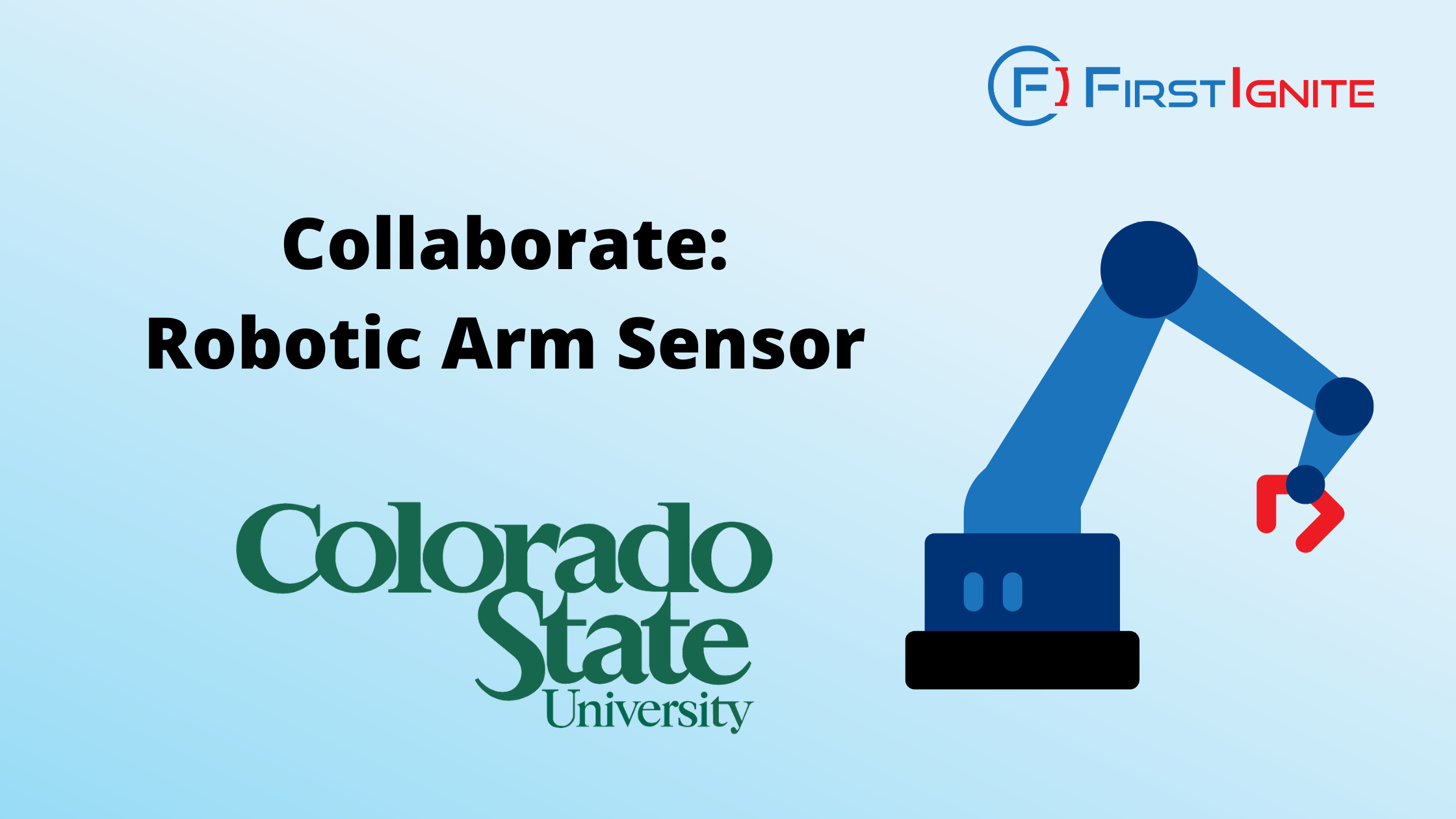 FirstIgnite is supporting the commercialization of Colorado State University's robotic arm sensor for validations in manufacturing technology. This technology provides a four-fold hybrid validation system for custom manufacturing processes, which includes inspection, authentication, and forensic validation. All of these validation methods are possible with the same robotic arm supported sensor. By implementing this robotic arm sensor, manufacturers will be able to save time, streamline their processes, and prevent fraud.
This technology has a wide range of applications, including 3D printing and other manufacturing applications, custom manufacturing validation (forensics of failure-unreadable indents may indicate stress concentrations), manufacturing quality control (can help identify vulnerabilities in the manufacturing process), asserting copyright (similar to a watermark that is expensive to remove for fraudulent agents), and binding of dissimilar parts. The global industrial sensors market size was worth $23 billion in 2021 and is expected to reach $41 billion by 2030, indicating potential for growth of this technology.
Colorado State University's robotic arm sensor technology is ready for collaboration (licensing, partnerships, industry feedback, etc.). Is your company the right fit? If you'd be available for a conversation with the Colorado State University team, you can schedule a time directly on their team's calendar here.