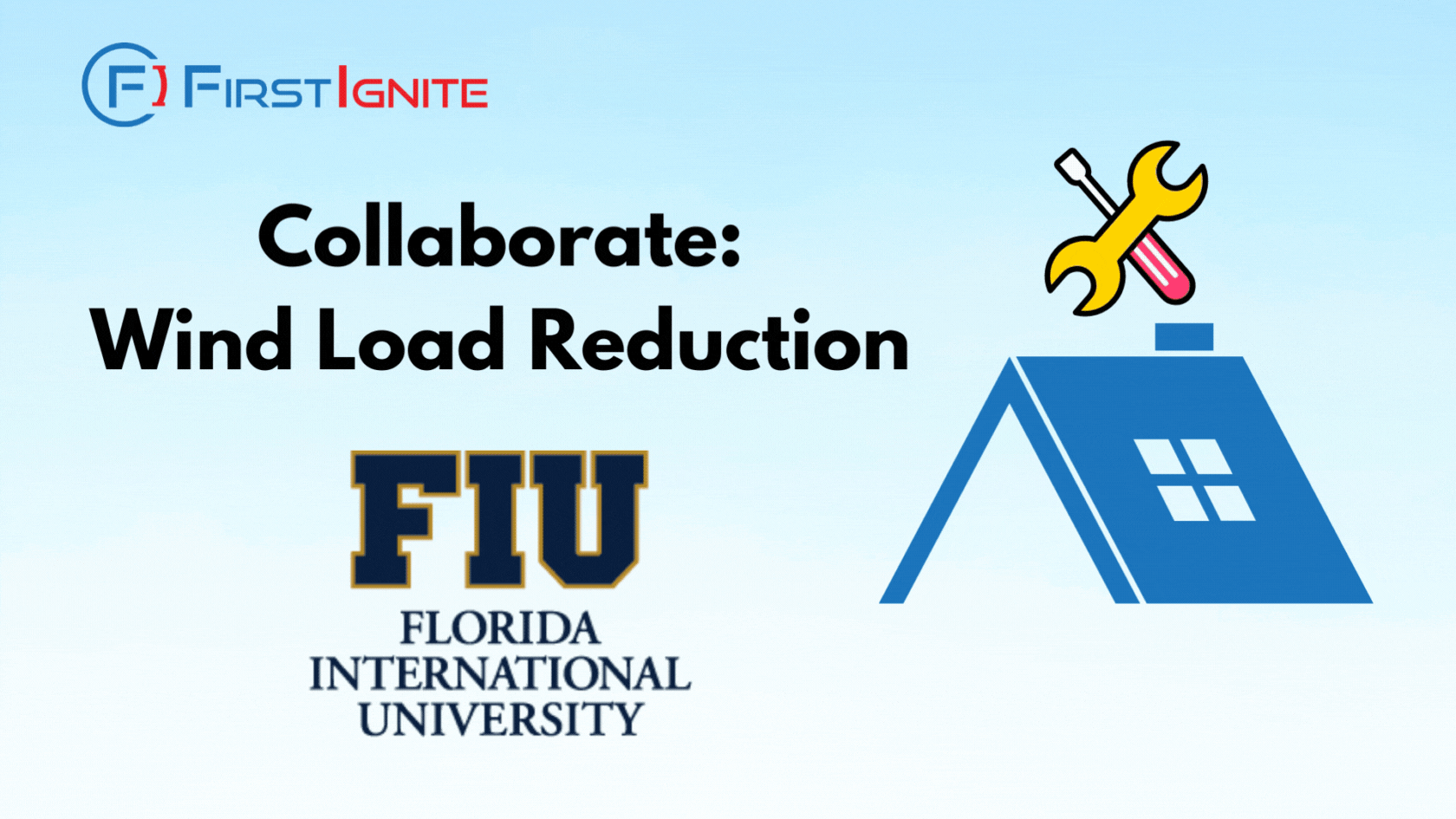 FirstIgnite is supporting the commercialization of Florida International University's perforations on asphalt shingles for wind load reduction technology. Perforations in the leading edge of roofing asphalt shingles allow pressure reduction in the shingle's cavity by directing flow upward through the gaps, reducing positive pressure inside the cavity. The technology offers improved aerodynamics, stronger wind resistance, and a streamlined manufacturing process.
The application of this technology to asphalt shingles for roofing holds great potential. The global roofing materials market was $23.88 billion in 2021 and is expected to reach $32.63 billion by 2030.
Florida International University's wind load reduction technology is ready for collaboration (licensing, partnerships, industry feedback, etc.). Is your company the right fit? If you'd be available for a conversation with the Florida International University team, you can schedule a time directly on their team's calendar here.