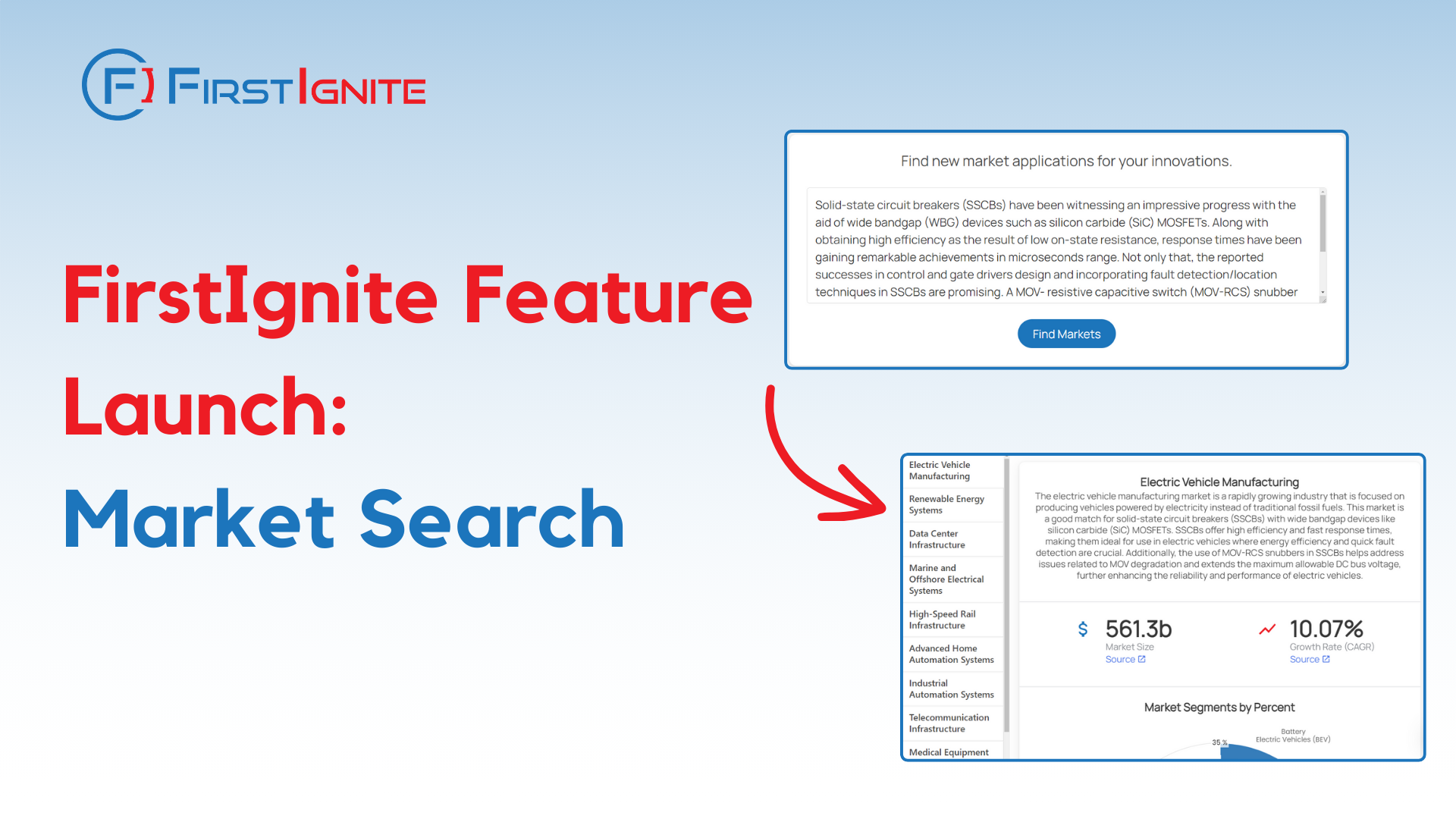 Firstignite is an AI software that efficiently increases outbound communication about your team's projects, educating potential collaborators and facilitating collaboration. Our new market search feature allows your team to identify market applications, review market reports (with verifiable sources), and review incumbents and upstarts in each market.
FirstIgnite's market search feature allows you to identify new markets for your research, boosting impact. How does it work? Look below:
Let's say you have a patent for solid-state circuit breakers and are looking to license the technology – first we need to identify which markets would be suitable for the invention. First, we enter the patent into the market search feature.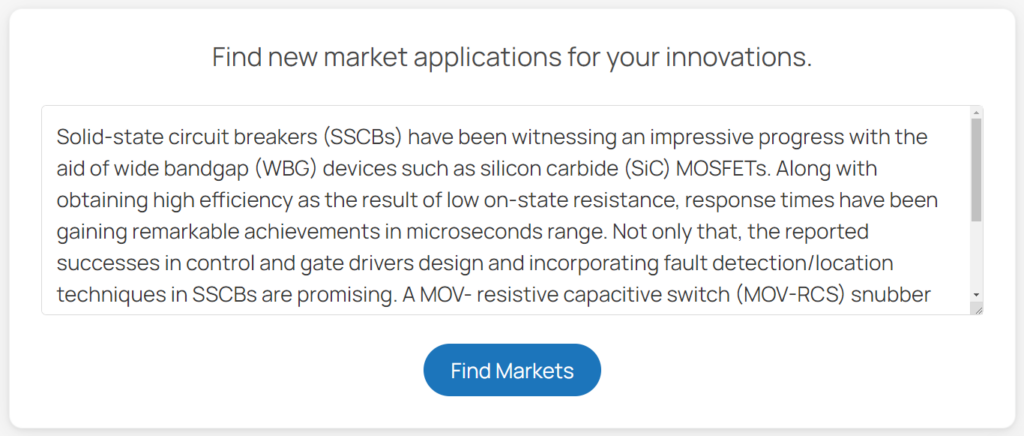 After clicking "Find Markets," the software efficiently generated a comprehensive market report of the patent, including market segments, the top and niche companies within each market, and the market's growth rate.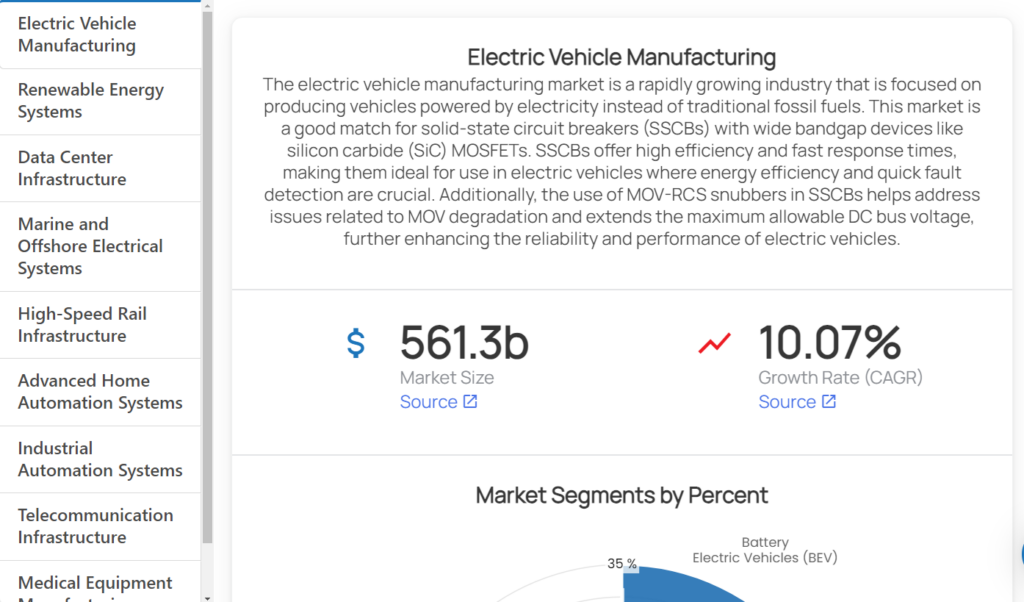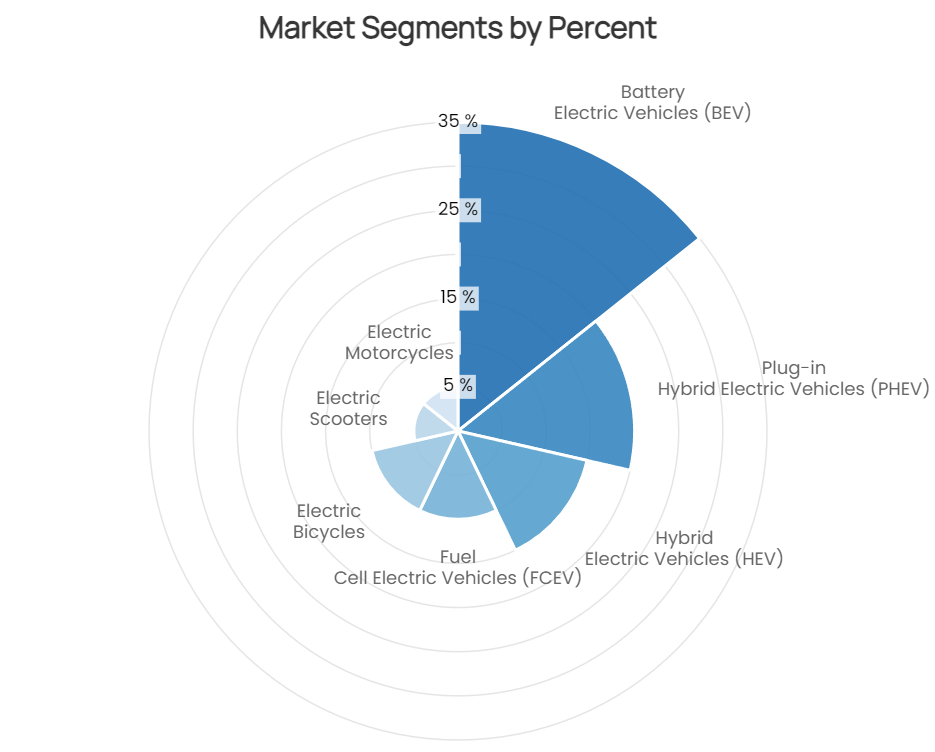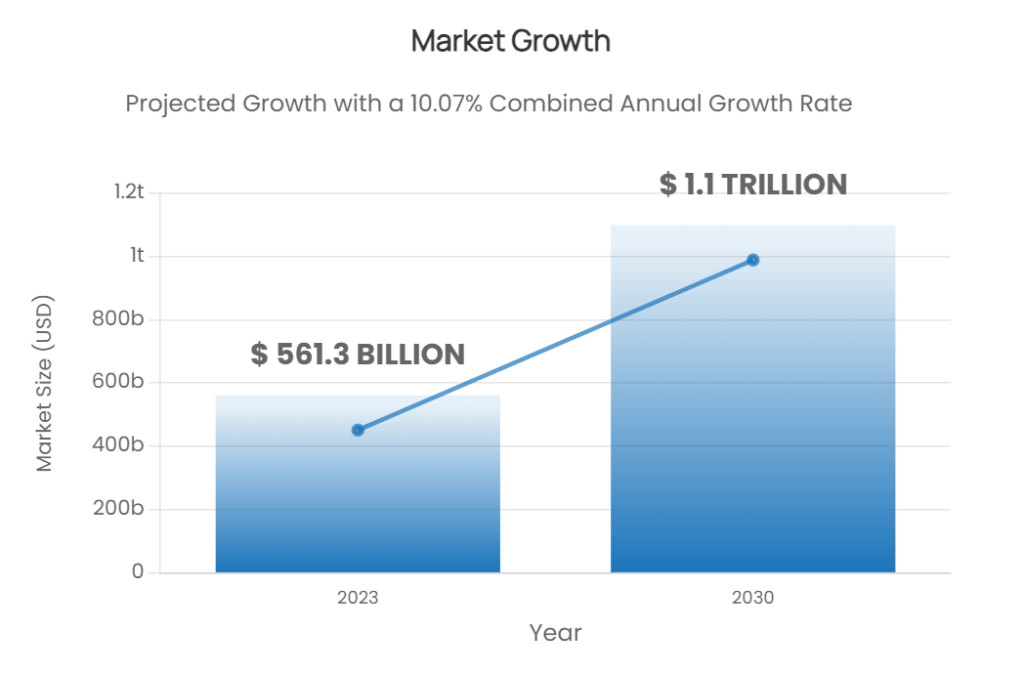 By utilizing this tool, offices can streamline their market research efforts, save valuable time in identifying potential markets for their innovations, and make data-driven decisions to maximize the impact of their patent portfolio, ultimately increasing licensing opportunities and revenue.
FirstIgnite software is available for license. Please reach out to our team to inquire about getting a demo scheduled today!