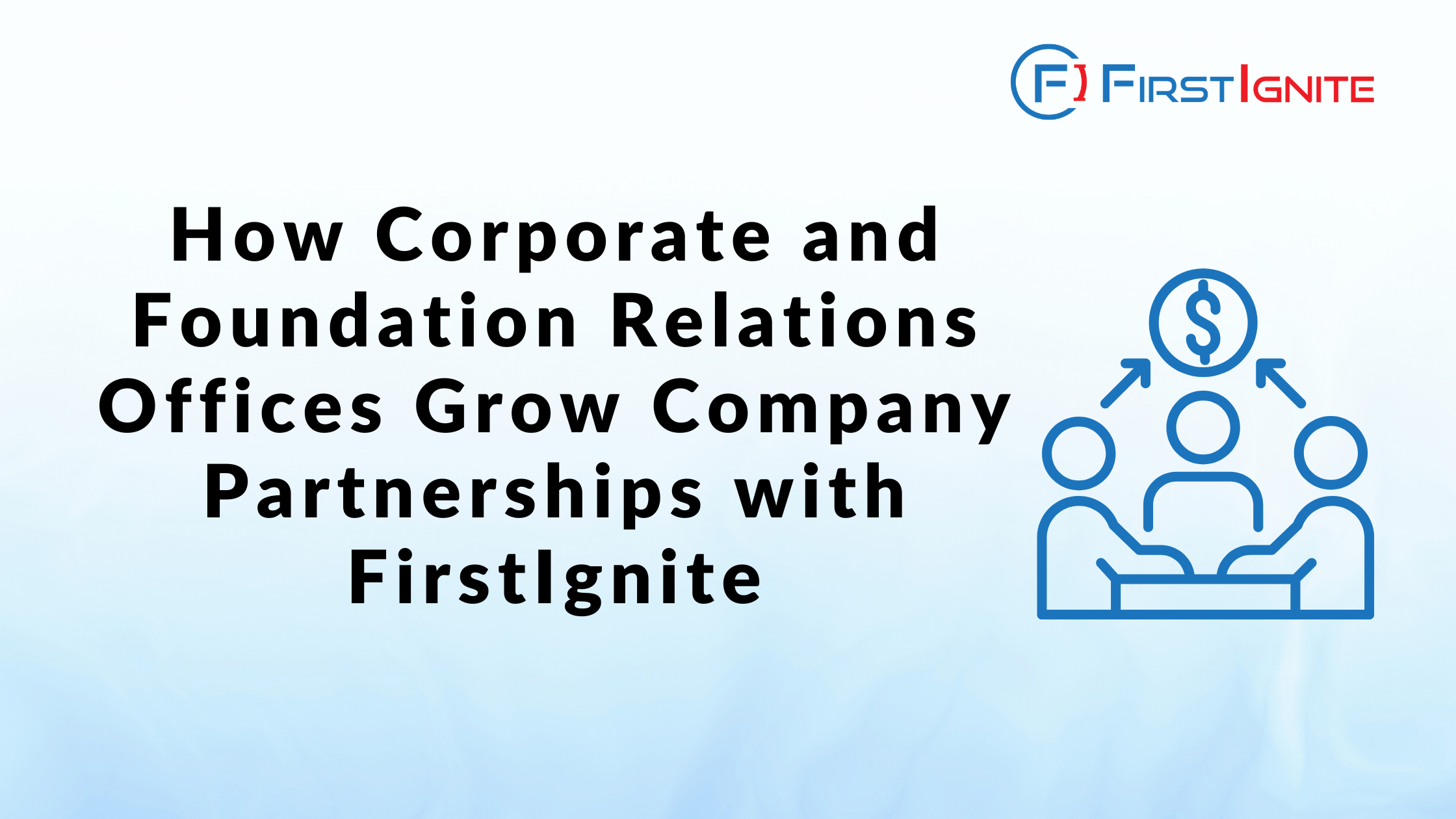 Quickly identifying companies and contacts to support fundraising and philanthropic goals is simple with FirstIgnite.
First, using the "Company Match" tab, you'll need to copy and past text in relation to the kind of companies who you would like to fundraise from. Are you seeking companies to donate to a specific initiative? Copying and pasting key words, journal articles, patents, or any other literature that relates to that activity will cause companies to appear that are affiliated with that information. These companies will be already invested in your specific fundraising efforts for a variety of reasons (holding patents, job responsibilities, business articles, and more). You can identify the competitors of each company to quickly grow your list of applicable companies.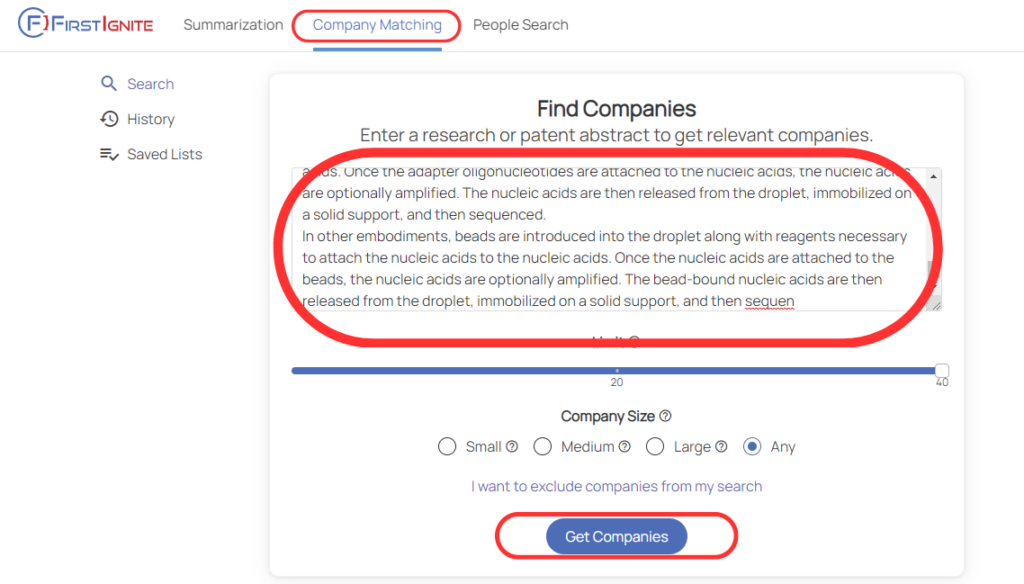 Next, now that the companies you'd like to speak with have been selected, you need to find the people at each company who you'd like to speak with. Using the "People Search" tab, you can select a company, and then select their job title by specificity or by categories (Commercial, Research, Leadership, and more).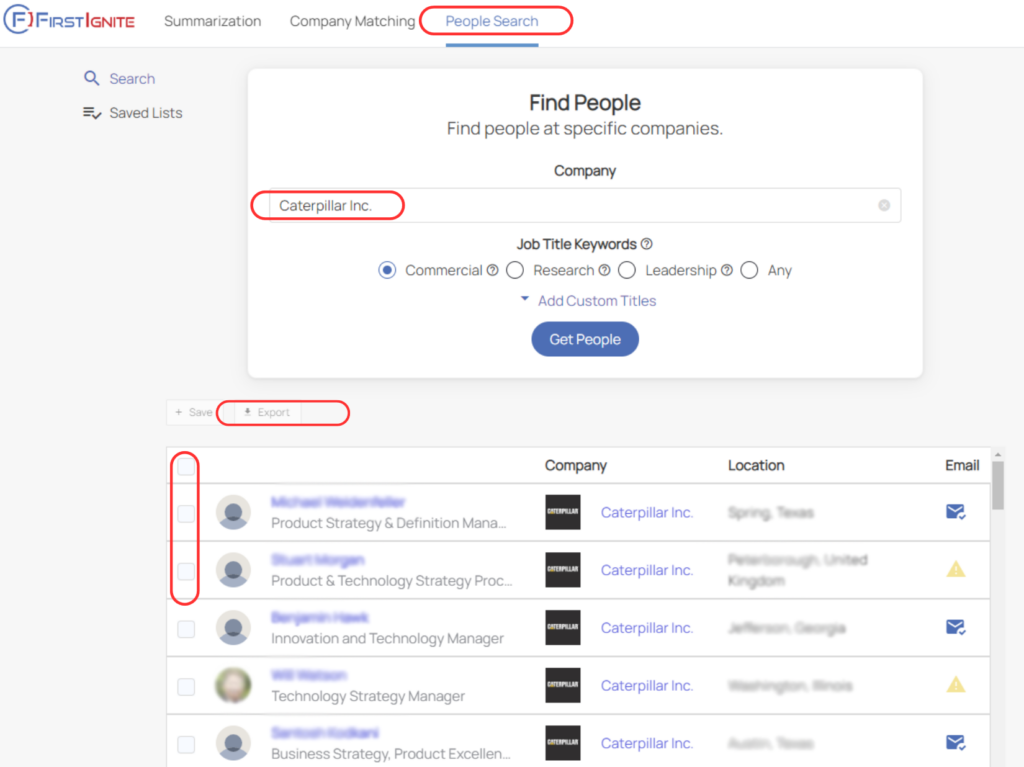 Lastly, you'll want to export the people you've selected to get their contact information. Feel free to use the resulting CSV to communicate with each person however you'd like, via email, phone, or LinkedIn.
This process often takes less than 30 seconds to complete and we'd like to offer you a chance try it on your own through our free trial. Feel free to collect companies and contacts interested in your fundraising goals today.