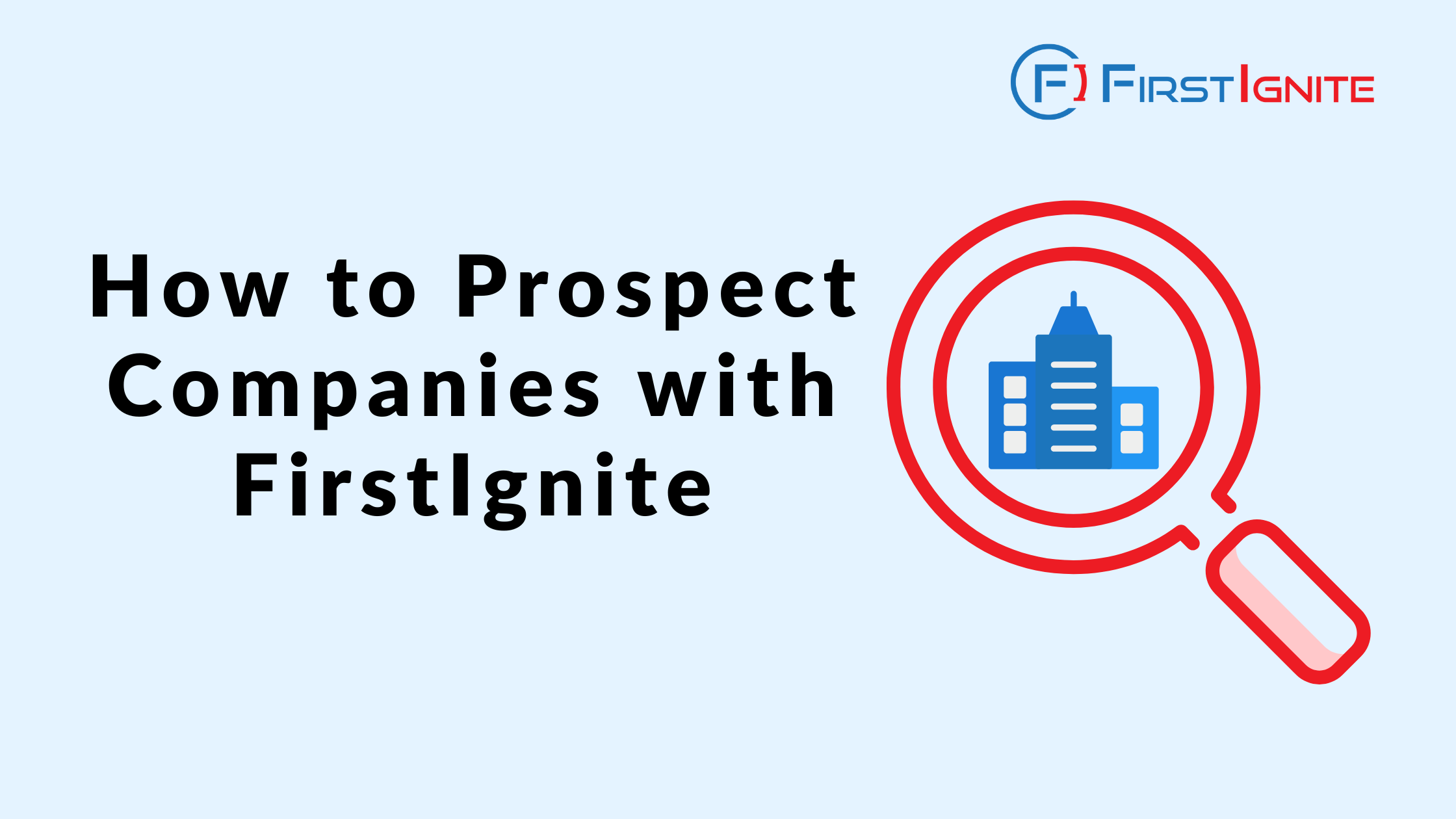 Finding companies outside of a personal network who may be interested in engagement is a daunting task. What does this company care about? How can we be of benefit to them and vice versa? What about this company would make them a valuable partner? While answering these questions can be intimidating, they do not need to be a burden. FirstIgnite effortlessly identifies companies and organizations interested in your research, creating hundreds of new potential partners in seconds.
To identify these companies, simply place scientific text from a document (patent, brief, journal article, etc.) into the FirstIgnite prospecting tool. Then, by clicking the "Get Companies" button, FirstIgnite will (in real-time) provide organizations intrinsically interested in the input text for several reasons including (but not limited to) patents, business articles, and other related research. By clicking on any of the companies that appear, you'll be able to get a snapshot of their structure, learn more about their employees, and identify their competitors.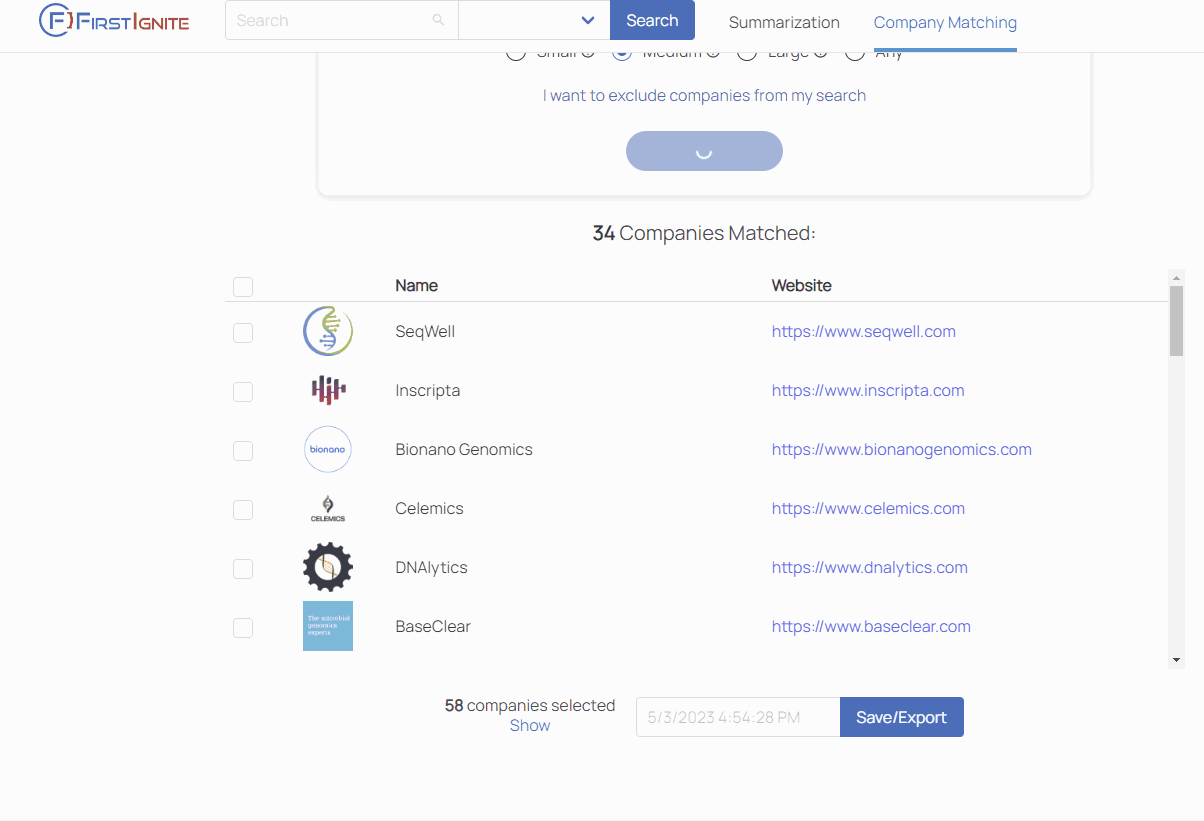 By selecting companies that you would like to communicate with, you can create a wide net of organizations with overlapping goals that align with your own. Once you've found the companies you would like to target, simply select the white checkbox next to their name and download a CSV of the company names and websites at the bottom of the page.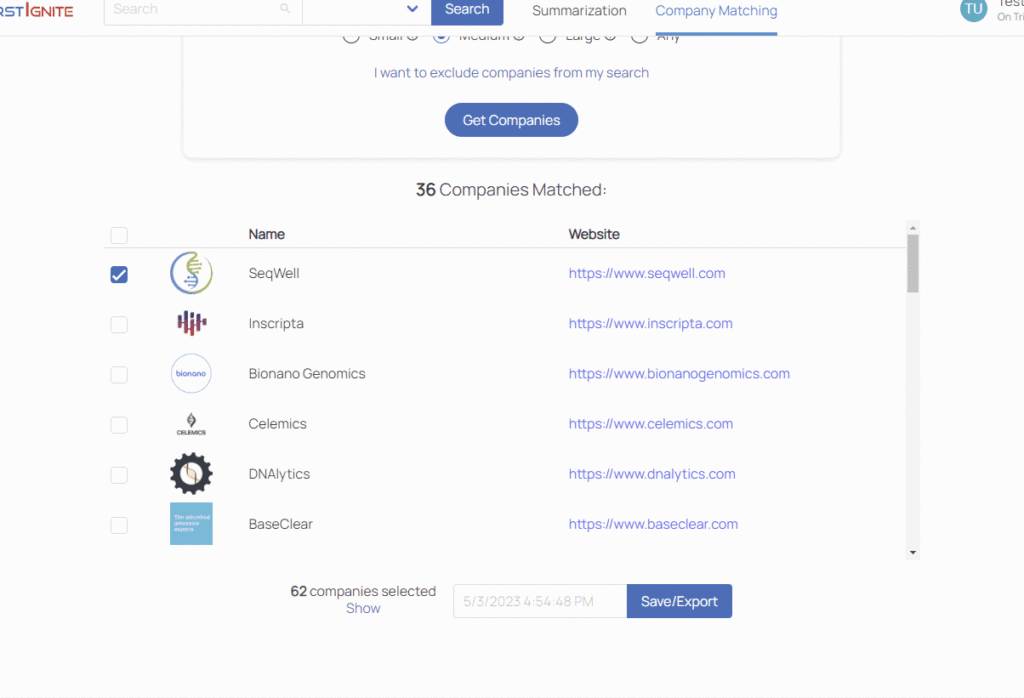 FirstIgnite's prospecting tool guarantees that your office has a steady stream of new companies interested in potential collaboration, because your efforts will affect their bottom line.