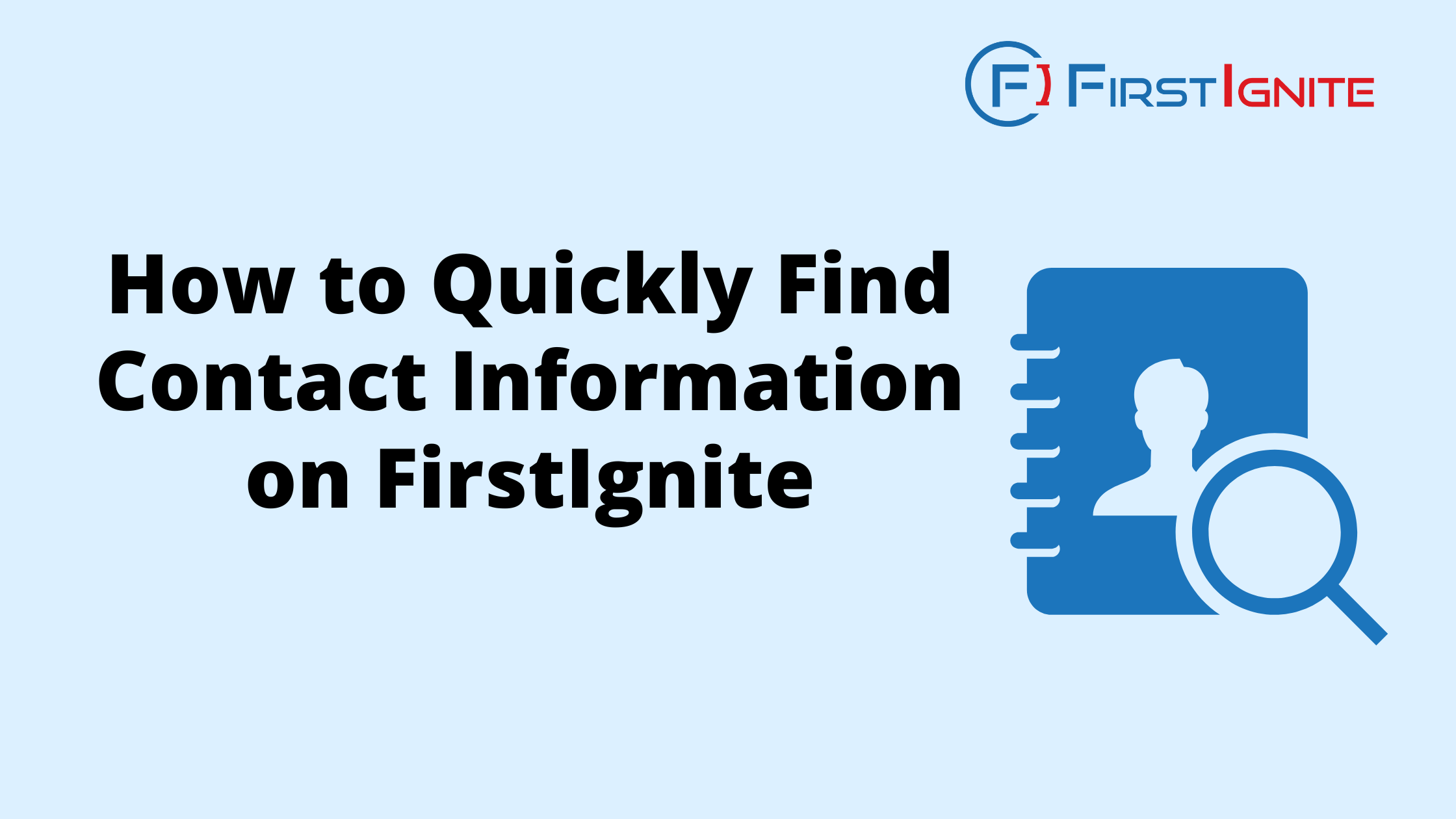 FirstIgnite specializes in making university offices more efficient in collaborating with outside parties. One function of FirstIgnite that makes this efficiency possible is the collection of contact information for individuals at companies who may be interested in partnerships.
To access a person's contact information, first, from the "People Search" tab at the top of the FirstIgnite software, you'll want to search for a company that you'd like to find people for. Ensure that you've either picked a job title keyword (like commercial titles or research titles), and then click "Get People". You can also search for a very specific title with the "Add Custom Titles" tool.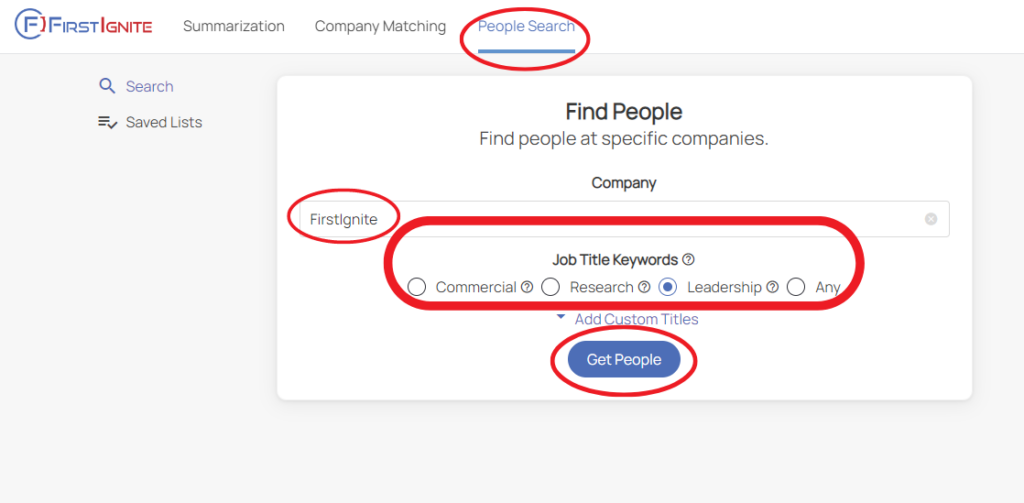 Once you've found the person who's contact information you'd like to receive, go ahead and select the checkbox next to the person's name and click the "Export" button.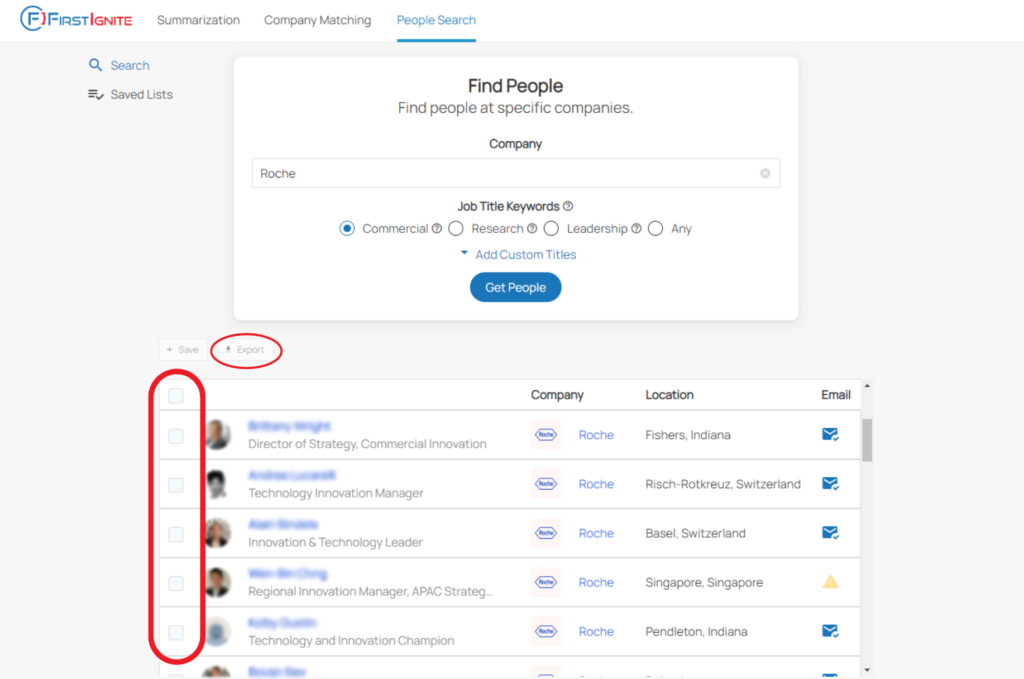 The person's contact information will then be provided to you in a CSV file which you can use to communicate with through a CRM or outside system of your choice.
FirstIgnite currently provides a free trial service, in which an individual can select up to 5 free email addresses for company contacts of their choosing. Please follow the link here to register.