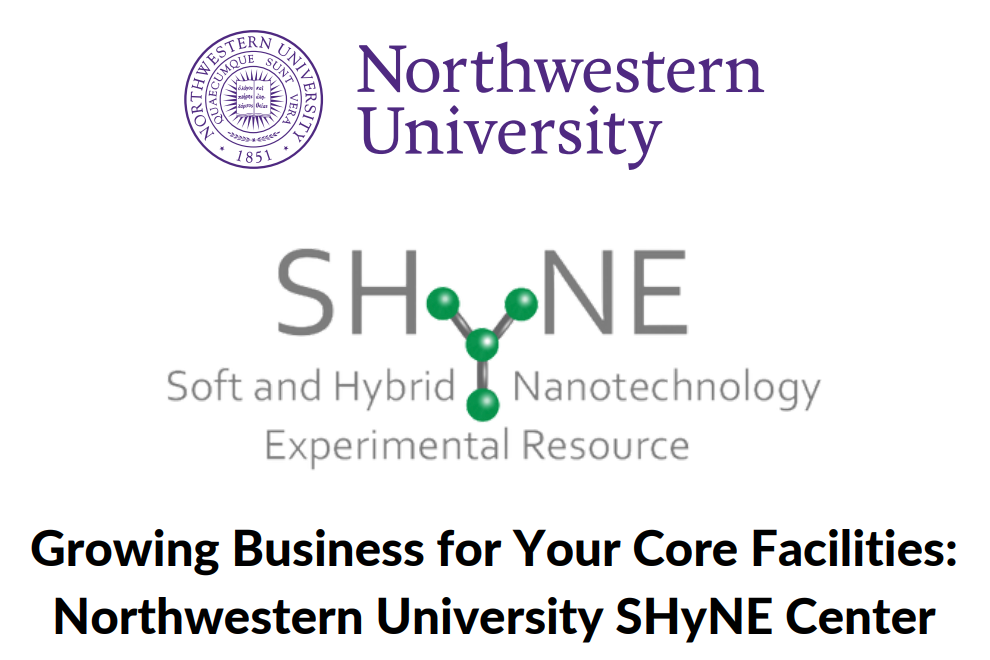 The Soft and Hybrid Nanotechnology Experimental Resource, or SHyNE, is a collaboration between the University of Chicago and Northwestern University which provides access to state-of-the art research facilities and technical expertise in nanoscale characterization and fabrication. SHyNE serves scientists and engineers from industry, academia, government and non-profit sectors as part of the NSF National Nanotechnology Coordinated Infrastructure (NNCI) program. Seeking increased industry collaborations for the resource's seven major facilities, Northwestern University partnered with FirstIgnite to run targeted marketing campaigns throughout the summer of 2022.
Research facility staff often do not have the time to create targeted outbound marketing campaigns and maintain communication with interested organizations. FirstIgnite's marketing campaign services take any corporate engagement initiative and quickly identify and target companies and decision making contacts to schedule one to one conversations with. By scheduling and coordinating initial Zoom meetings between research facility staff and companies, FirstIgnite removes the tedious leg work that's needed to start real, valuable partnerships.
The marketing campaign for SHyNE was the third campaign the Northwestern team requested support for from FirstIgnite, following successful campaigns for sponsored research and IUCRC initiatives. Seeing past success in connecting with varied companies like Xylem and Zimmer Biomet, their team needed to find new partners to take advantage of the facilities within SHyNE as well as potentially collaborate on future corporate initiatives together.
SHyNE staff were able to connect with 15+ companies within a month of using FirstIgnite's marketing services, with 60% of those conversations potentially leading to seed grants. Directors of Product Engineering, Senior Principal Product Engineers, and Chief Technology Officers were just a few of the title types that raised their hands to learn more about SHyNE's facilities.
FirstIgnite's marketing services are a multifaceted experience which can take any industry engagement initiative occurring at a university or research institute and ensure that active connections are made. In fact, throughout September 2022, 250 of these connections did occur on behalf of FirstIgnite's partners. SHyNE's experience is just one of many examples of the success found in sustained marketing efforts with FirstIgnite.