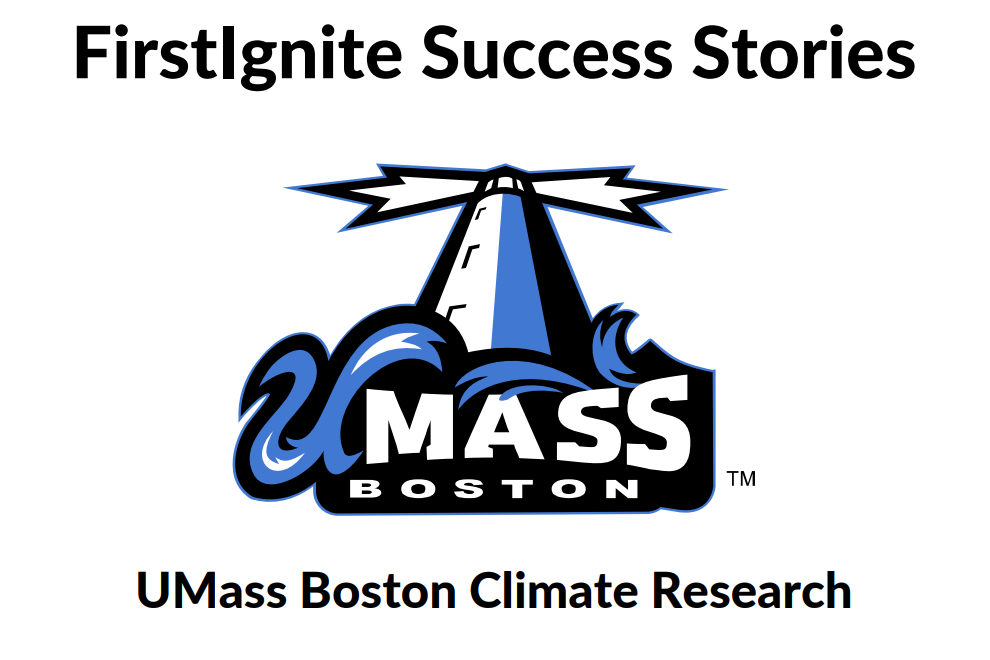 FirstIgnite and the University of Massachusetts Boston (UMass Boston) partnered together to increase corporate engagement support for the university's research in climate and environmental science. From experiential learning and recruitment opportunities for students and program graduates, to sponsored research opportunities, FirstIgnite created marketing campaigns which connected the UMass Boston team with 19 companies throughout September 2022.
Organizations like Envirogen Technologies, UPM, and SunEdison, were just a few who engaged with UMass Boston staff to explore how they could aid the School For the Environment that supports urban planning, sustainability, marine science, environmental management and much more.
FirstIgnite supports university research initiatives across the United States, helping to foster growth with industry partners.
Connecting Industry and Academia