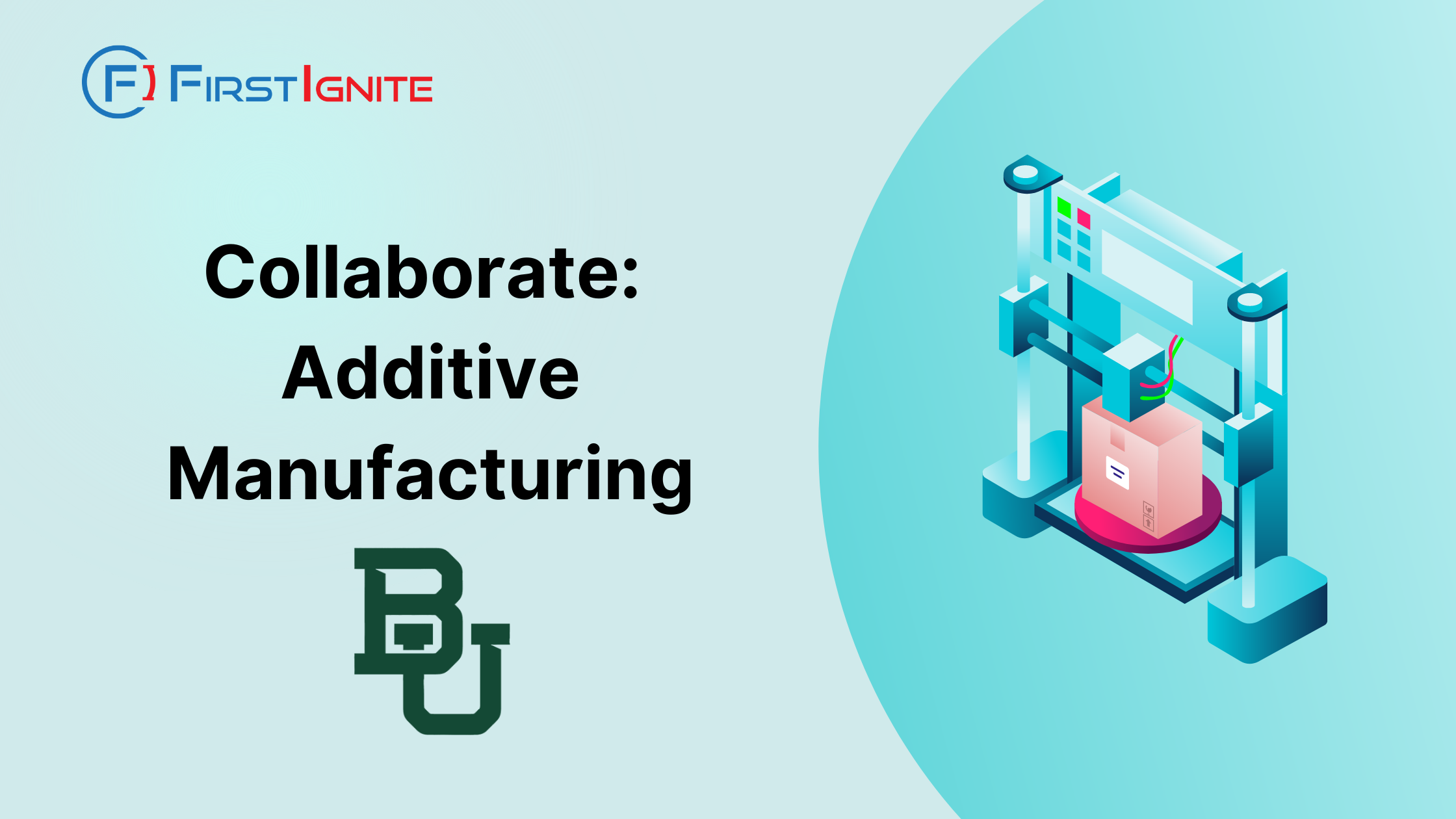 Baylor University's Dr. Trevor Fleck has partnered with FirstIgnite to increase commercialization opportunities for his research portfolio. Dr. Fleck's work is focused on additive manufacturing processes and 3D printing. Some of the technologies in his portfolio include nondestructive testing of fused filament fabrication components, in situ process monitoring of additive manufacturing processes, and the investigation of interlayer strength in fused filament fabrication components.
In 2021, the global additive manufacturing market size was worth $13.8 billion and is expected to reach $76.16 billion in 2030. The additive manufacturing market continues to grow due to increasing demand in various industries such as healthcare, automotive, and aerospace & defense.
Dr. Fleck's technologies put Baylor University at an advantage in this rising industry, advantages ready to be transitioned to the marketplace. Is your company the right fit? If you are interested in a conversation with the Baylor University team, you can schedule a time directly on their team's calendar here.