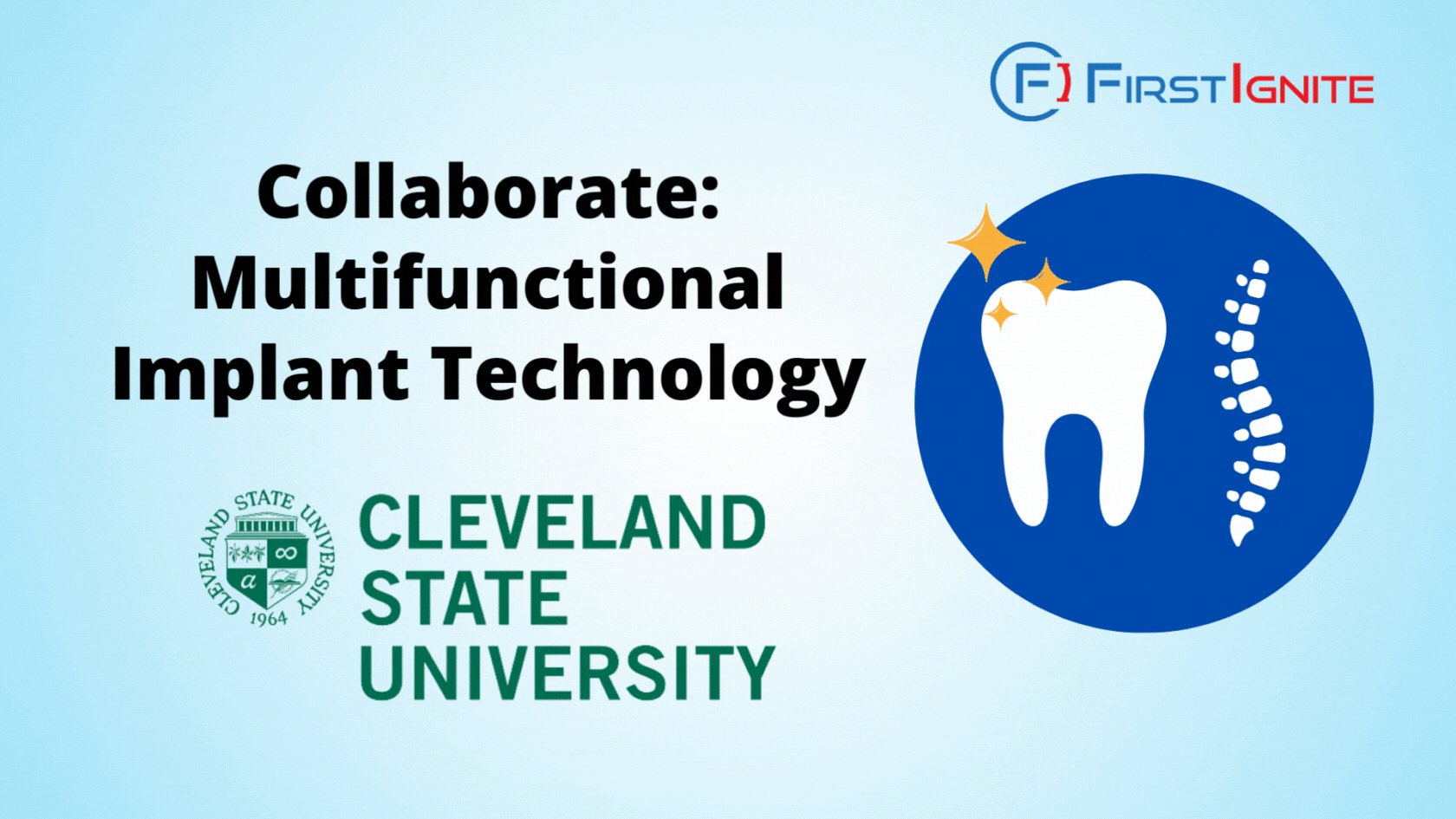 FirstIgnite is supporting the commercialization of Cleveland State University's new 3D-printed multifunctional implant technology. The technology combines Poly-ether-ether-ketone (PEEK) and Silver (Ag)-doped amorphous magnesium phosphate composite (AgAMP) to create a composite filament called PEEK-AgAMP. Utilizing an effective melt-blending technique, this filament is 3D printed into bioactive and antibacterial dental implants through the Fused Filament Fabrication process. The result is customizable patient-specific implants (PSIs), which will provide relief from the negative consequences of peri-implantitis, such as surgical pain, frequent treatment visits, prolonged recovery time, reliance on antibiotics, and added therapy costs.
This technology is applicable to the dental industry. The market for dental implants is currently growing, with a current value of $4.99 billion in 2023 and projections estimating growth to reach $9.62 billion by 2030.
Cleveland State University's multifunctional implant technology is ready for collaboration (licensing, partnerships, industry feedback, etc.). Is your company the right fit? If you'd be available for a conversation with the Cleveland State University team, you can schedule a time directly on their team's calendar here.