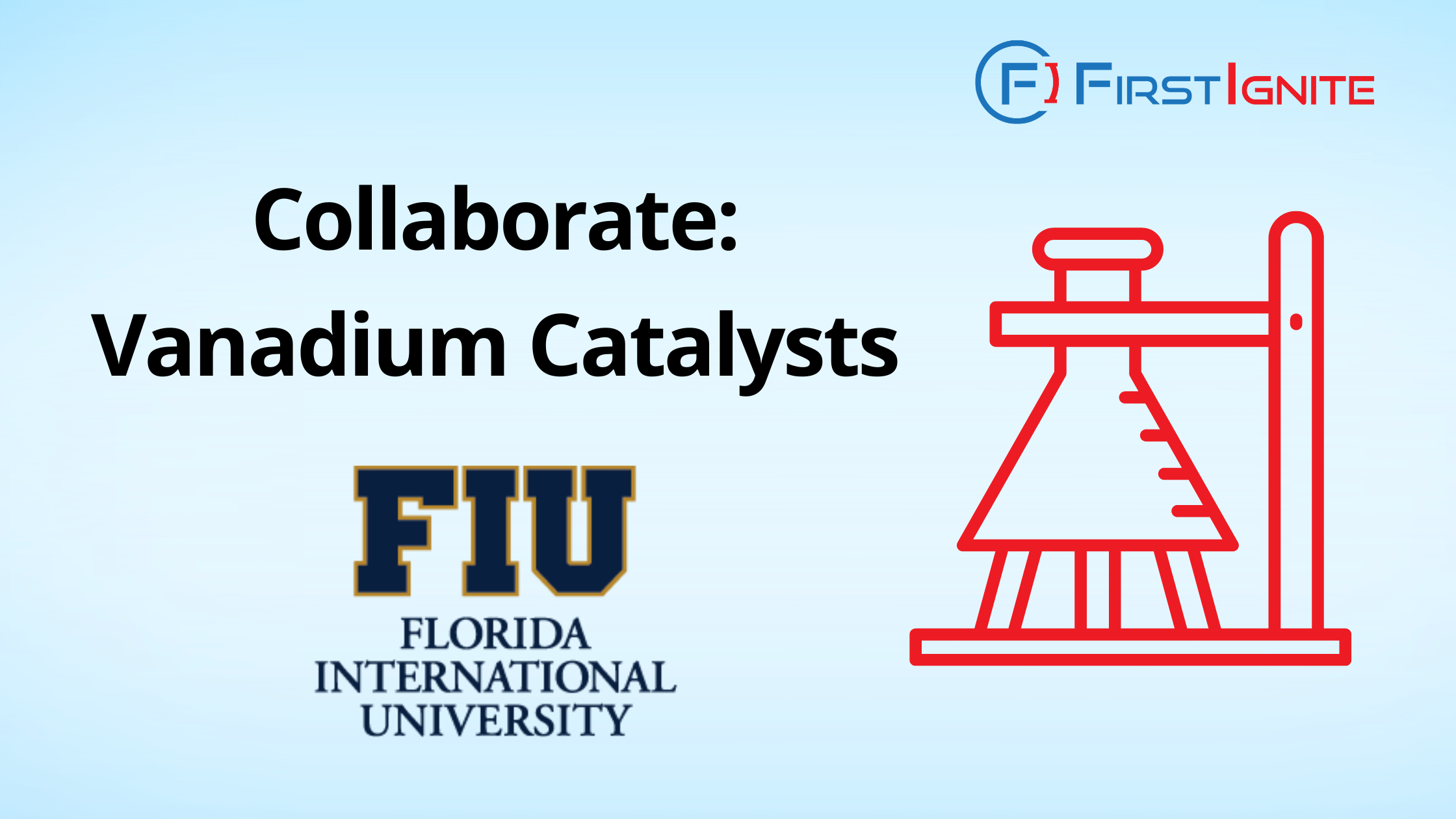 FirstIgnite is supporting the commercialization of Florida International University's new vanadium (V) catalysts technology. This synthesis method introduces a new category of V catalysts, resulting in the first catalytically active V oxo alkylidene complex. This technology offers a range of benefits, including the ability to transfer =CH2 reversibly without any cross-products or ethylene formation, it's suitable for carbon isotope exchange in target molecules, and has high productivity in RCM reactions with various terminal olefins.
This technology is applicable to the chemical industry, pharmaceutical industry, advanced materials synthesis, and isotope labeling of target molecules. The global advanced materials market size was worth $61.35 billion in 2022 and it is expected to reach $112.7 billion by 2032.
Florida International University's vanadium catalysts technology is ready for collaboration (licensing, partnerships, industry feedback, etc.). Is your company the right fit? If you'd be available for a conversation with the Florida International University team, you can schedule a time directly on their team's calendar here.